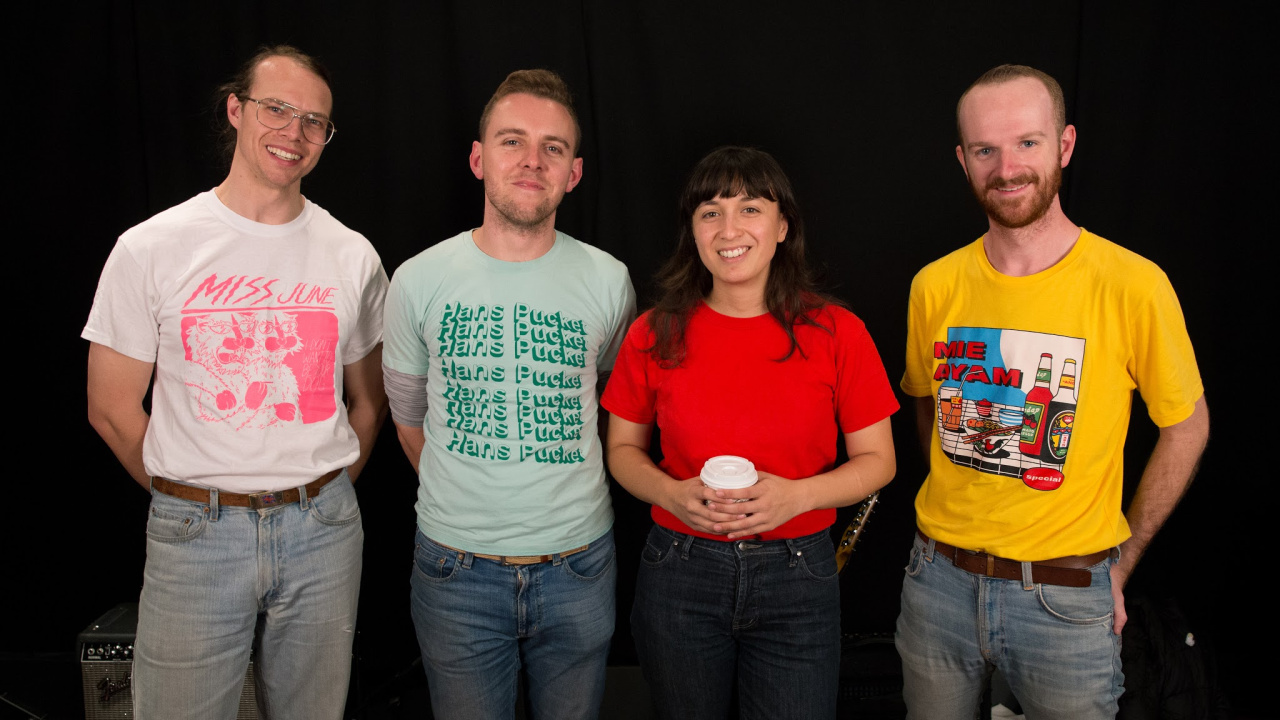 The effervescent power pop bliss of the the Beths' 2018 debut album, Future Me Hates Me, vaulted the New Zealand indie rockers from being one of Auckland's best local secrets to becoming one of the most lauded young bands landing on the upper tiers of international festival lineups this year.
Singer, songwriter and guitarist Elizabeth Stokes and her bandmates, producer and guitarist Jonathan Pearce and bassist Ben Sinclair, all studied jazz at university, along with their touring drummer Tristan Deck — but Future Me Hates Me has nothing to do with the trumpet, sax, and keyboards the three core members used to play in school. What it does have is a lot of guitar, in all its glory, Liz's irresistible melodies, caustic wit, and lamentations on love and life. It's an alluring combination that drives the Beths' perfect "happy unhappy" songs.
When the band trekked to Studio A one snowy morning during their Stateside tour, Stokes, Pearce, Sinclair and Deck chatted about the emotional tides of the album and what makes the Beths' chemistry work so well.
[Recorded: 3/1/19; Engineer: Jim O'Hara; Producer: Sarah Wardrop]