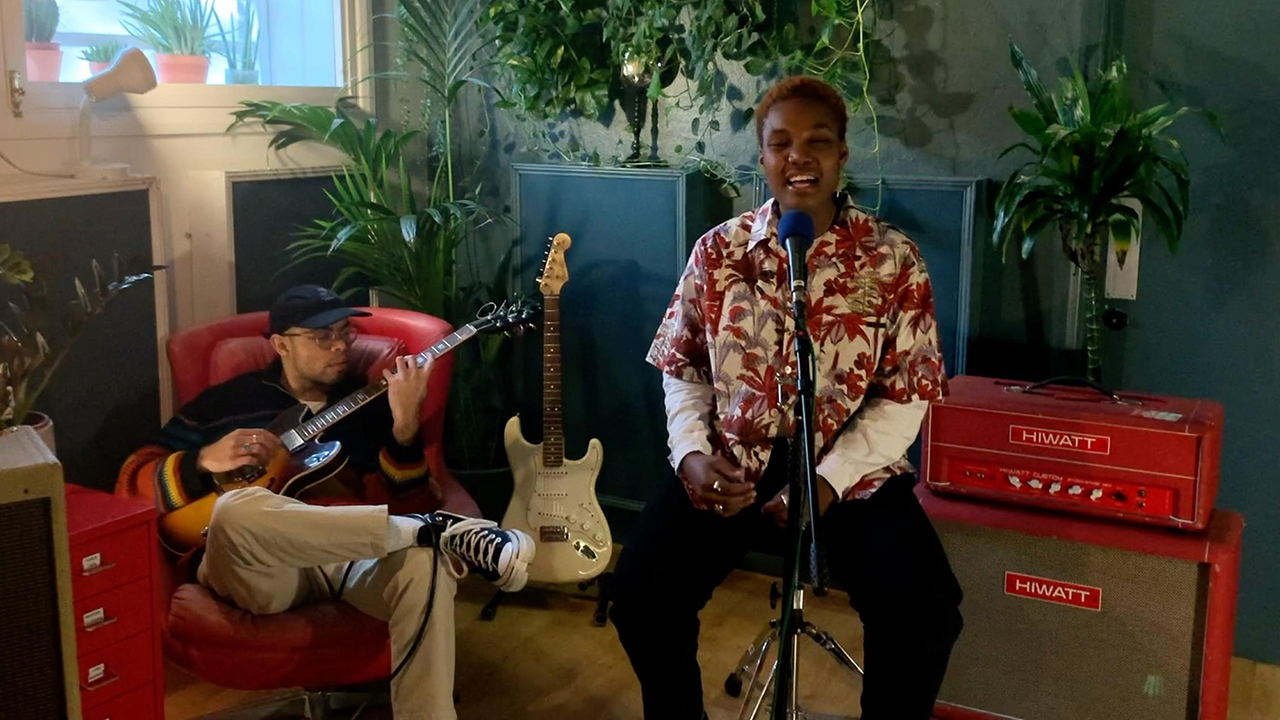 Arlo Parks never expected to be heralded by the music press as one of the most notable Gen Z songwriters coming out of Britain, named BBC's "2020 Introducing Artist of the Year" in 2020, or end up on Michelle Obama's podcast playlist of last year. Parks even landed atop FUV's Best of 2020 Listener Poll as "Discovery of the Year." But the 20-year-old's auspicious debut album, Collapsed in Sunbeams, is proof of this young Londoner's rising star; her intuitive collection of songs has landed at just the right time, as the world cautiously steers towards light at the end of a long lockdown tunnel.
Since the release of her 2019 EP, Super Sad Generation, Parks' songwriting has expressively tapped into empathy, resilience, friendship, candor about anxiety and depression, and straightforward talks about identity. Parks' debut goes even further. Although she excels at gentle, pretty melodies, she's lyrically tough and canny when it comes to dissecting the perplexing nuances of relationships.
Growing up in Hammersmith, Arlo Parks was a voracious reader, immersed in literature and poetry, and she eventually began writing short stories herself. But the pull of music, especially influences like Radiohead and Portishead, was equally great, and Parks shifted her focus, bringing her precisely drawn characters to the very personal songs that tumble through Collapsed in Sunbeams.
Due to the pandemic, Parks has been mostly at home in London with her parents, talking to music journalists and radio stations about the strange experience of watching her career skyrocket throughout the past year, mostly from her bedroom. That's where I caught up with Arlo on a Zoom chat for this FUV Live session, and she and guitarist Alex Blake performed three songs from Collapsed in Sunbeams for us too: "Caroline," "Hope" and "Hurt."
[Recorded: 3/2/21]