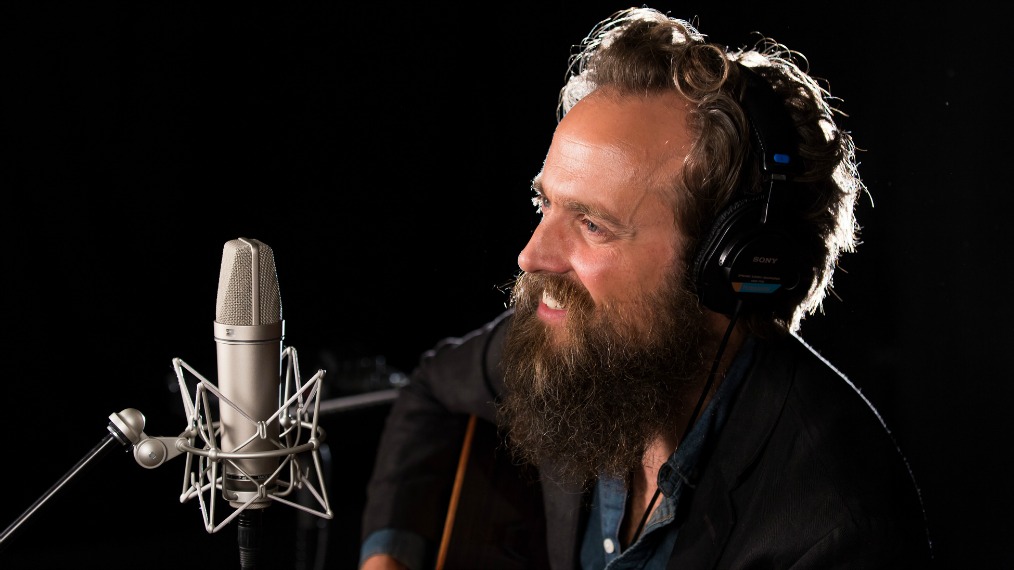 There is hardly a voice more soothing than Sam Beam's, and in these troubled times, a new Iron & Wine album is a welcome salve. Beast Epic arrives four years after the last proper Iron & Wine release — the lushly arranged and jazz-infused Ghost On Ghost — and sees Beam returning to his roots with spare arrangements, lyrics filled with imagery of nature, and meditations on love and aging.
It seems fitting that on his return to Studio A, Sam came solo with his guitar to share a few of these new songs, as opposed to his 2013 session which packed in a full band. We talked a bit about Beast Epic, the two collaborations with Jesca Hoop and Ben Bridwell released in between Iron & Wine albums, and how a background in visual art and filmmaking continues to inform his songwriting.
Hear the full conversation and performance below, and listen for a special album release day broadcast of the session at 1 p.m. today on WFUV, as we continue to celebrate Beast Epic as our New Dig.
[recorded: 8/17/17]