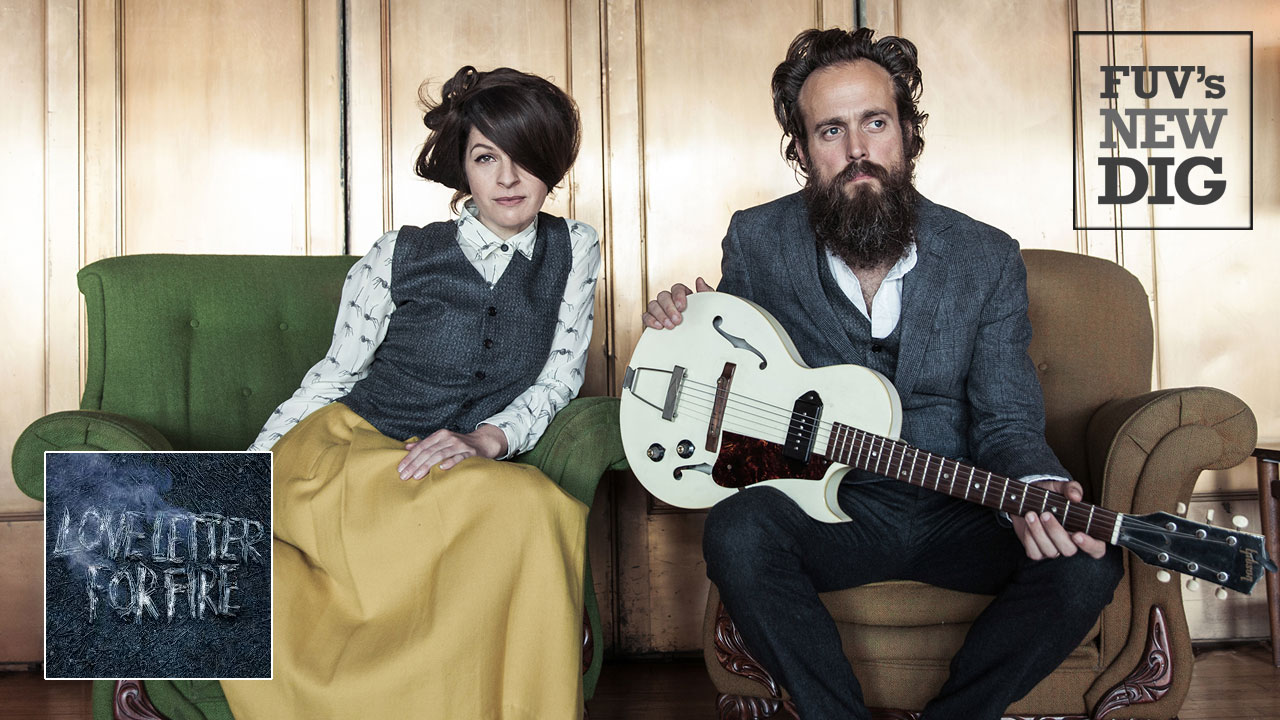 Love Letter For Fire
Sam Beam and Jesca Hoop
Sub Pop
Iron and Wine's Sam Beam and experimental folk rocker Jesca Hoop have come together for a collection of songs that spotlight the time-honored tradition of the male and female duet on Love Letter For Fire.
The genesis of this collaboration came from Beam's desire to find a partner to write with and to also record an album of duets. When he discovered the music of Hoop, who has released four deeply personal solo albums (and last visited FUV in 2012), he knew he found the right artist to fulfill both objectives.
While Beam was a recent convert to Hoop's music, the opposite was true for Hoop, who was an Iron and Wine fan. The two would first record together on a reworking of Hoop's 2009 song "Hunting My Dress." The reinterpretation appeared on Hoop's most recent album, 2014's Undress. They approached working together on a full album with a palpable enthusiasm—Love Letter For Fire reveals voices that perfectly complement each other, merging together into one flawless instrument. Together, they are a natural fit to accompany the lovely melodies throughout the album.
Love Letter For Fire isn't a conventional acoustic folk album. Its brief opener, "Welcome To Feeling," has strings and vocals woven together, creating a lovely setting. There's much beauty to behold, especially on songs like "One Way To Pray" and "Bright Lights And Goodbyes." The gorgeous "Every Songbird Says" is a conversation of love wafting on an instantly memorable melody. These sentiments are echoed later on the equally romantic,"Kiss Me Quick."
Individual personalities are on display in "We Two Are A Moon," a song which marries Hoop's experimental tendencies with Beam's soft, acoustic songwriting, typical of his early Iron and Wine recordings. On "Chalk It Up To Chi," Hoop's unconventional manner takes the spotlight but at no point, either on this song or elsewhere on the album, do their distinct talents ever clash.
Everything Beam and Hoop bring to the table always complements the other. Immaculately and lovingly produced by Tucker Martine, Love Letter For Fire has the earmarks of a classic recording that will be equally enjoyed by fans of both Iron and Wine and Jesca Hoop. The duo seem to be destined to work together. Perhaps this exquisite album will be the impetus for a second collaboration.