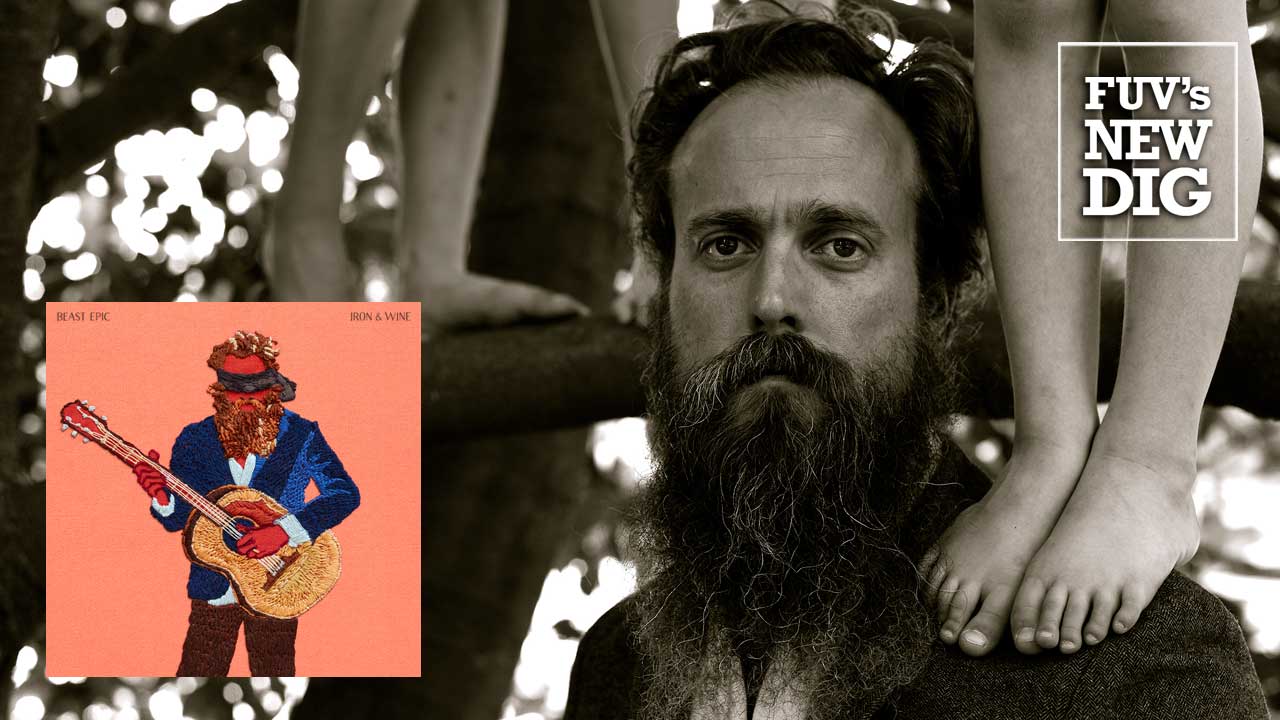 Iron & Wine
Beast Epic
Sub Pop
The passage of time, growing older, encountering the new, and revisiting the familiar are themes threaded through the new album from Iron & Wine, Beast Epic. It's the sixth studio album from the ensemble fronted by Sam Beam, not including two collaborations with Band of Horses' Ben Bridwell (2015's Sing Into My Mouth) or Jesca Hoop (2016's Love Letter for Fire).
Beast Epic harks back to Iron & Wine's earliest material. Beam, a native of South Carolina who now lives in Durham, North Carolina, made his first significant impact as Iron & Wine in 2002 with his D.I.Y. debut, The Creek Drank The Cradle. Basically a collection of demos, the album was met with universal acclaim. That bare bones effort of that debut, and the acoustic-based folk rock of 2004's Our Endless Numbered Days, is reflected on Beast Epic more than the more fleshed-out, pop-influenced sound of later albums, like 2011's Kiss Each Other Clean or 2013's Ghost On Ghost.
On Beast Epic, the ornate studio adornments prevalent on more recent Iron & Wine albums, like Ghost on Ghost, are mostly absent, but Beam still employs some of these embellishments as sweeteners for the arrangements. Simple, soft piano accompanies the acoustic guitar on "Song In Stone" and pedal steel augments "Summer Clouds." A dash of harp flavors "About A Bruise" while "Last Night" seems inspired by mid-Eighties Tom Waits, with its light, clever use of percussion and strings. "Call It Dreaming," which can easily stand among Beam's strongest compositions, is a melodious masterpiece.
Beast Epic was recorded mostly live and with minimal overdubbing. It's a technique that is apparent throughout the album and it adds a presence and spontaneity to the songs.
Iron & Wine's latest release is like a soundtrack for a late night spent under the stars. Beam and his bandmates glance back to the past, but it's not to relive what came before. Instead, Beam uses the past as a reference for the present and as a jumping off point for its future. Beast Epic takes Iron & Wine's early splendor and uses these bits in a new, yet familiar way.