FUV Throwback Thursday: 1971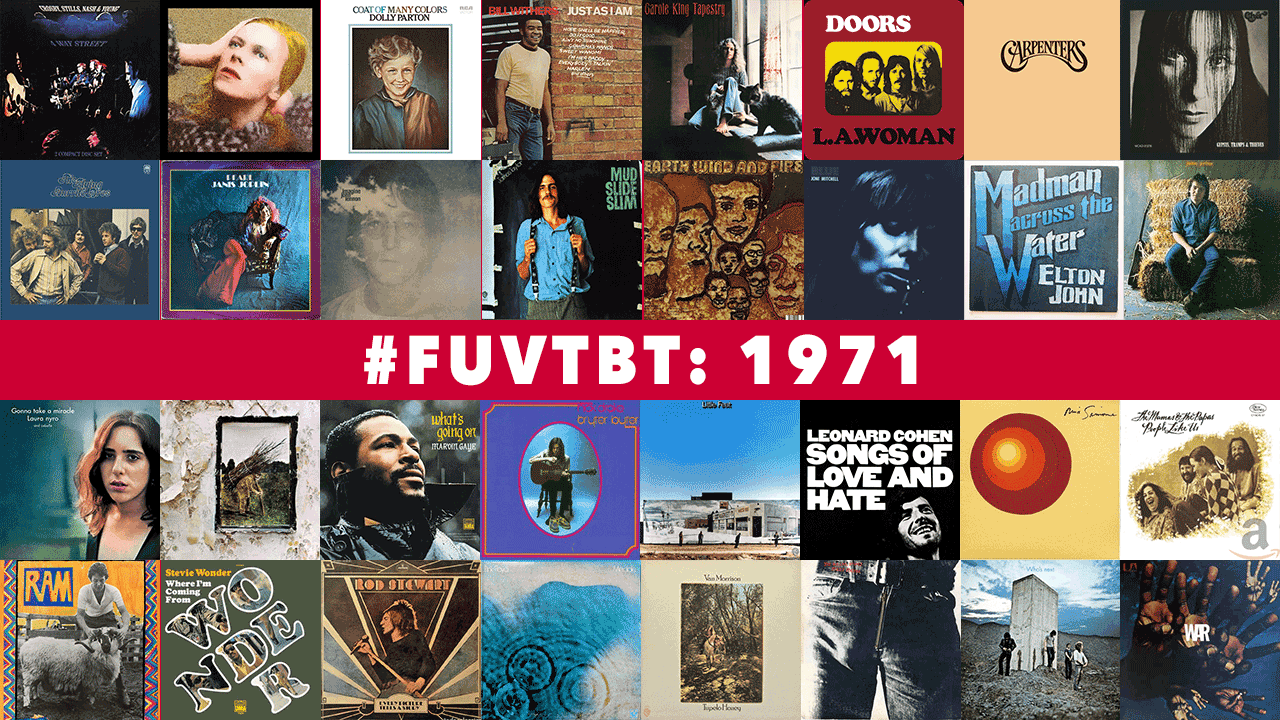 Were you around in 1971? Whether you were a little kid, a teenager, or a bit older — or not even born yet — the music that was released during this pivotal year is still a part of our universal soundtrack in 2021.
On our FUV Throwback Thursday, on March 25, we spun songs from 50 years ago with classics that have never gone away from legends like David Bowie, Bill Withers, Dolly Parton, Led Zeppelin, Marvin Gaye, Carole King, and The Grateful Dead. We also featured selections you've likely not heard in a while, by artists like Humble Pie, Honey Cone, Five Man Electrical Band, The Stylistics, Rita Coolidge, and yes, even Tony Orlando and Dawn!
And we did our best to give perspective to a year when the United States was still in the thick of the Vietnam War. Notably, civil rights, racial justice, and gender equality were a crucial part of the national dialogue — not unlike today.
Below, a handy Spotify playlist of the '71 songs we played throughout the day.
Catch up to all of FUV's 1971 "Album ReCue" features, taking a closer look at albums by Bonnie Raitt, Traffic, Isaac Hayes, and Carly Simon.
Listen
#FUVTBT: 1971 (Spotify playlist compiled by WFUV air staff)