2018 Guide to Summer Music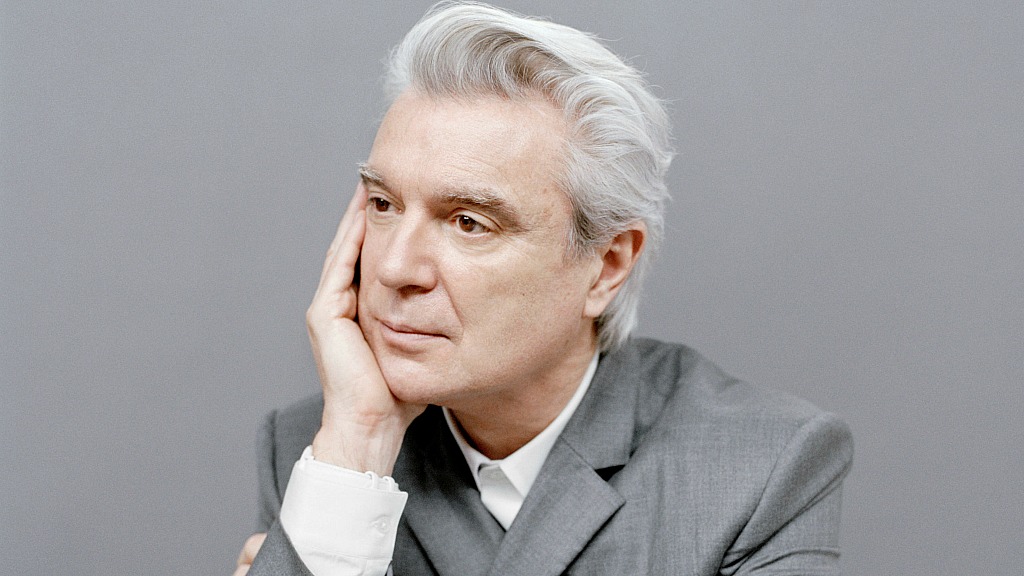 Live music is an essential part of summer! Here's where we are and what we're sharing on the radio.
FUV is back at the BRIC Celebrate Brooklyn! Festival and Forest Hills Stadium to broadcast live, and making the rounds at festivals all over the area — so keep an eye out for the WFUV crew. And if you're headed to Forest Hills, come hang out at The WFUV Clubhouse between Portals 3 and 4.
Here are the shows we're bringing to you on FUV, and keep on scrolling for more places to soak up some live music outdoors.
WFUV LIVE BROADCASTS
WFUV SUMMER FESTIVAL GUIDE
Our favorite places to see live music in the summer. Jump to...
---
SEA.HEAR.NOW FESTIVAL
Where: Asbury Park, NJ
When: September 29-30
Highlights:
Jack Johnson, Incubus, Social Distortion, Ben Harper & The Innocent Criminals, Brandi Carlile, Blondie, Kaleo, The Front Bottoms, Frank Turner and The Sleeping Souls, SOJA

Tickets and information: seahearnowfestival.com
FYI: This inaugural two-day festival is a celebration of music, surf culture and arts in historic Asbury Park, NJ, with food from regional and local restaurants. Children 7 & under will be allowed in free with a ticketed adult.
---
FOREST HILLS STADIUM
Where: Forest Hill Stadium in Queens, NY
When: June-September
Highlights:
Belle & Sebastian/Perfume Genius - June 8, 6PM
Nathaniel Rateliff & The Night Sweats /The Head and the Heart /Hiss Golden Messenger - June 9, 6PM
Robert Plant & the Sensational Space Shifters /Sheryl Crow - June 13, 7PM
Alt-J /Kamasi Washington - June 15, 7:30 PM
Roger Daltrey performs "Tommy" with NY Pops - June 17, 8PM
Dropkick Murphys/Flogging Molly - June 22, 6PM
Arctic Monkeys - July 24, 6:30PM
Van Morrison/Willie Nelson & Family - September 12, 6:30PM
David Byrne/Tune-Yards - September 15, 7PM
Portugal. The Man /Lucius. September 22, 6PM
The National Presents: There's No Leaving New York
- September 29, 3:30PM: Jason Isbell & The 400 Unit, Cigarettes After Sex, Phoebe Bridgers, Adia Victoria
- September 30, 3:30PM: Future Islands, Cat Power, U.S. Girls, Bully
Tickets: Ticket prices vary, available at foresthillsstadium.com
FYI: Forest Hills Stadium is conveniently located near the LIRR and E, F, M and R subway lines. Look for the WFUV Clubhouse as you enter the stadium.
---
CITY PARKS SUMMERSTAGE
Where: Rumsey Playfield in Central Park
When: May – September
Highlights:
Rhiannon Giddens/ Son Little. June 16, 7PM
Dispatch - July 18-19*, 6PM
Pete Rock & the Soul Brothers / Hannah Williams & The Affirmations / DJ Emz - July 28, Show 3PM
Femi Kuti & The Positive Force / Jupiter & Okwess/DJ Geko Jones - July 29, 3PM
Trombone Shorty & Orleans Avenue/ Galactic/ Preservation Hall Jazz Band - August 8, 6:00PM*
Jason Mraz and Brett Dennen - Aug 9, 7PM*
Music + Revolution: Greenwich Village in the 1960s hosted by Richard Barone - August 12, 7 PM
O.A.R./Matt Nathanson and the New Respects - August 13, 6PM*
Mac DeMarco - September 8, 6PM*

Tickets: Doors open one hour before show times. Entrance is granted on a first-come, first-served basis until capacity is reached. Concerts are free, but tickets for the benefit concerts (*) can be purchased at axs.com
Information: summerstage.org
---
BRIC CELEBRATE BROOKLYN! FESTIVAL
Where: Prospect Park Bandshell
When: June - August
Highlights:
Common - June 5, 8:15PM
Los Lobos (Family Concert) - June 10, 3PM
Vance Joy & Alice Merton - June 14, 7:30PM*
The Jayhawks - June 16, 7:30PM
Grizzly Bear & Spoon - June 20, 6:30PM*
Aimee Mann/ Superchunk/ Jonathan Coulton - June 21, 7:30PM
Ricky Skaggs & Kentucky Thunder /Sierra Hull & Justin Moses/Mamie Minch - June 30, 7PM
Rhye/ Natalie Prass/ Overcoats - July 7, 7:30PM
Joe Russo's Almost Dead - July 19, 7PM*
Courtney Barnett /Julien Baker /Vagabon - July 25, 7PM*
Brandi Carlile/ Ruthie Foster - July 26, 7:30PM
Jason Mraz & Brett Dennen - Aug 7, 7:30PM*
Gary Clark Jr/Fiona Silver. Aug 9, 7:30PM
The Breeders - Aug 12, 7:30PM
The Decemberists with Hamilton Leithauser - August 14, 7PM (rescheduled from June 13)

How to get tickets: All of the concerts are free with a suggested donation of $5, except for the benefit concerts* (www.ticketfly.com)
Information: bricartsmedia.org/cb
FYI: Doors open an hour before show starts. Prospect Park is easily accessible via the F, G, 2, 3, B and Q subway lines. On street parking can be difficult, although there are some garages in the area.
---
STONE PONY SUMMERSTAGE
Where: Asbury Park, NJ
When: May- August
Highlights:
Fitz and The Tantrums/X Ambassadors - June 15
Dropkick Murphy's/Flogging Molly - June 17
Umphreys McGee - June 30
Southside Johnny & the Asbury Jukes - July 7
Dispatch/Nahko and Medicine for the People - July 20
Boy George and Culture Club/Thompson Twins/Tom Bailey - August 3
Dark Star Orchestra - August 11
Band of Horses - August 14

Tickets and information: stoneponyonline.com/summer-stage/
FYI: Visit for some fresh air, beach vibes, cool breezes and, of course, killer bands.
---
LINCOLN CENTER OUT OF DOORS
Where: Damrosch Park Bandshell
When: July 27- August 12
Highlights:
RZA - July 24, 7:30PM
Raphael Saadiq - July 25, 7:30PM
Jonathan Wilson and Lucy Dacus - July 29, 7:30PM
NPR's Turning the Tables Live - August 1, 7:30PM
Peter Wolf and The Star Studded Super Soul Banned (Steve Jordan, Kool & the Gang's Ronald Bell, the Beastie Boys' Mix Master Mike, Ray Parker, Jr. and more) - August 3, 7:30PM
Sun Ra Arkestra/Jose James Celebrates Bill Withers - August 8, 6:30PM
West Side Story at 60: Reimagined - August 10, 7:30PM
Roots of American Music Weekend: August 11 at 7:30PM with Mavis Staples and Joe Henry; August 12 at 7PM with Margo Price and Lukas Nelson & Promise of the Real

Tickets: All concerts are free.
Information: LCOutofDoors.org
FYI: To get to Damrosch Park take the 1, A, B, C, D to 59th Street–Columbus Circle or 1 train to 66th Street–Lincoln Center.
---
BATTERY PARK CITY's RIVER & BLUES
Where: Wagner Park, NYC
When: July-August
Highlights:
Songhoy Blues - July 5, 7PM
Toshi Reagon and BIGLovely - July 12, 7PM
John Hammond - July 19, 7PM
Hurray for the Riff Raff - July 26, 7PM
The Delvon Lamarr Organ Trio - August 1, 7PM

Information: bpcparks.org
FYI: Enjoy the music for free while overlooking the Statue of Liberty and the New York Harbor.
---
CLEARWATER
Where: Croton Pt. Park, Croton-on-Hudson, NY
When: June 16-17
Highlights:
Saturday: Ani DiFranco, They Might Be Giants, Beth Orton, Hot Rize, Langhorne Slim, Margaret Glaspy, Beausoleil Avec Michael Doucet, The Kennedys, The Mammals, The War and Treaty, Willie Nile Band, Tom Paxton & The Don Juans, Dan Zanes and many more
Sunday: Jeff Tweedy, The Mavericks, Rhiannon Giddens, Dave Alvin & Jimmie Dale Gilmore, Parker Millsap, River Whyless, Terrance Simien & The Zydeco Experience, Tom Paxton & The Don Juans, Dan Zanes and many more

Tickets and information: clearwaterfestival.org
FYI: Founded by Pete Seeger, Clearwater combines great music and a beautiful location with other events for Arts & Crafts, Education and Environmental Activism.
---
MOUNTAIN JAM
Where: Hunter Mountain, NY
When: June 14-17
Highlights:
Friday: Sturgill Simpson, Portugal. The Man, Jenny Lewis, Chicano Batman, Sarah Borges And The Broken Singles
Saturday: Alt-J, The War On Drugs, George Clinton & Parliament Funkadelic, The Record Company, Anderson East, The Felice Brothers,
Sunday: Jack Johnson, Father John Misty, Kurt Vile & The Violators, Mondo Cozmo, Son Little, Jade Bird

Tickets and information: mountainjam.com
FYI: Ticket passes range from a 1 day general admission pass to a 3 day camping pass to VIP packages. "Thursday night Pre-Party" exclusively for camping guests with bonus performers.
---
ROCKLAND-BERGEN MUSIC FESTIVAL
Where: German Masonic Park, Tappan, NY
When: June 22-24
Highlights:
Saturday: Scott Wolfson & Other Heroes, John Cafferty & Beaver Brown, Joe D'Urso & Stone Caravan, Jake Clemons Band, Jesse Terry, Jeffrey Gaines, Joe Grushecky, Steve Forbert
Sunday: Rex & The Rockabilly Kings, Carter Calvert's Patsy Cline, Rita Harvey's Linda Ronstadt, Neil Berg's Pianomen, Songwriters By The River w/Bobby DiBlasio, Ayanna Martine, Rick Ilowite

Tickets and information: rocklandmusicfestival.com
FYI: The festival benefits 15 local charities each day on-site. Children 12 and under are admitted for free with an adult; students with high school or college ID can get reduced tickets day-of. Free admission for anyone born in 1968 in celebration of their 50th birthday.
---
AMERICAN ROOTS MUSIC FESTIVAL
Where: Caramoor, Katonah, NY
When: Sat, June 23
Highlights:
Evening Performers (7:30PM) - Aimee Mann & Valerie June
Daytime Performers (beginning at noon) - The Alexis P. Suter Band, Front Country, Anthony da Costa, Ben Hunter and Joe Seamons, Ryanhood, Night Tree & others
Tickets and information: 914-232-1252 or caramoor.org

FYI: Caramoor is family-friendly, has free parking, and is accessible by MetroNorth - with a free shuttle to and from the Katonah train station.
---
MIDSUMMER NIGHT SWING
Where: Damrosch Park (Lincoln Center)
When: June 26-July 14
Highlights:
Sisterhood of Swing led by Bria Skonberg, ft. Regina Carter & Anat Cohen - June 26
The Loser's Lounge led by Joe McGinty - June 28
Naomi & Her Handsome Devils - July 6
James Hunter 6 - July 13
Harlem Renaissance Orchestra - July 14

Tickets and information: MidsummerNightSwing.org (Tickets required for access to the dance floor; you can save with a six-dance or full season pass.)
FYI: Getting to Damrosch Park is easy by with the 1, A, B, C, D trains to 59th Street–Columbus Circle or 1 train to 66th Street–Lincoln Center. All the concerts start at 7:30, except for the LC kids concert which starts at 3pm.
---
GREAT SOUTH BAY MUSIC FESTIVAL
Where: Shorefront Park, Patchogue, NY
When: July 12-15
Highlights:
Friday: Sublime with Rome, Dirty Heads, Less Than Jake, Awaken
Saturday: Umphreys McGee, Papadosio, JGB Featuring Melvin Seals,
Sunday: Dickey Betts Band, Electric Hot Tuna, Little Feat, The Devon Allman Project

Tickets and information: greatsouthbaymusicfestival.com
FYI: The festival presents both national acts and top local artists on 4 stages, plus a Kidzone (and a special Sunday morning children's concert).
---
PANORAMA FESTIVAL
Where: Randall's Island Park, NYC
When: July 27-29
Highlights:
Friday: Father John Misty, The War on Drugs
Saturday: Janet Jackson, Lo Moon, St. Vincent
Sunday: Chicano Batman, David Byrne, Fleet Foxes, The Killers, The xx

Tickets and information: panorama.nyc
FYI: Shuttle and ferry service is available as there is no parking on Randall's Island.
---
NEWPORT FOLK FESTIVAL
Where: Fort Adams State Park, Newport, RI
When: July 27-29
Highlights:
Friday: Lucius, This Is The Kit, Jason Isbell And The 400 Unit, JD McPherson, Darlingside, Sturgill Simpson
Saturday: Hiss Golden Messenger, Phoebe Bridgers, Hamilton Leithauser + Rostam, Bedouine, Tank & the Bangas, Courtney Barnett
Sunday: Brandi Carlile, Jen Cloher, Twain, Nicole Atkins, The Lone Bellow, Gary Clark Jr, The War and Treaty, The Weather Station

Tickets and information: newportfolk.org
FYI: The fest sells out in a hot minute every year, so keep your eyes peeled for 2019!
---
FALCON RIDGE FOLK FESTIVAL
Where: Dodds Farm, Hillsdale NY
When: August 3-5
Highlights:
Dar Williams, Slambovian Circus of Dreams, John Gorka, Vance Gilbert, Tracy Grammer, Dan Navarro, Sloan Wainwright

Tickets and information: falconridgefolk.com
FYI: On Thursday, there's a pre-fest tastings and farmers market, followed by the "Lounge Stage" song swap.