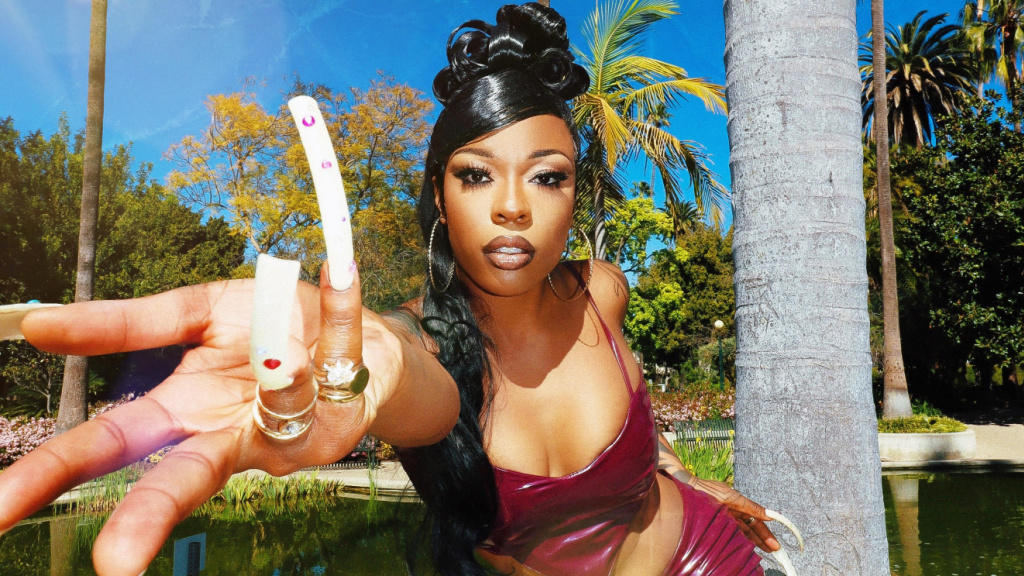 Brittney Parks, who records as Sudan Archives, once toyed with going the pop route as a teenager, but picked a different direction. Instead, her two EPs and eventual debut album, 2019's Athena, upended expectations with songs that embrace adventurous, unpredictable styles, and lyrics that angle toward strength, refuge in nature, and self-reflection.
The Cincinnati-raised, Los Angeles-based violinist, singer, and songwriter is looking ahead to a second album, and has already released a couple of new songs in recent months: "Selfish Soul," and "Home Maker." The former is, in Parks' words, "an anthem." Ahead of her headlining "Homecoming Tour" this autumn, FUV chatted with her about that idea of "homecoming," those new songs, and what Juneteenth means to her:
What significance does Juneteenth have for you in 2022, either personally, artistically, or given where we are historically in the States right now?
Honestly it makes me sad. I'm not really excited about our history, which is why I like to live in the present as much as I can. I'm slightly happy with where the world is going and hope we can take better care of the Earth.
Your most recent single, "Selfish Soul," is a celebration of Black hairstyles, but more extensively, about how American beauty standards marginalized Black women and even punished them, in schools or workplaces, for their hair. What does the song say about Black identity for you — and your own journey?
This song is an anthem. Not only in the song — it embraces natural hair, but it also embraces weaves and no hair and whatever your idea of hair means to you. To let go wherever you've been told, and to just cut it off. 
Your debut album, 2019's Athena, defied genres; in both of your most recent songs, "Home Maker" and "Selfish Soul," you are again experimenting with new sounds. As you look toward a second album, what has been the driving inspiration in what you've been writing?
My life itself has always inspired my writing, or sometimes my close friends or family's life will inspire me to tell their story. I've always had a slight issue with communicating and music has always been my first voice in expressing what I feel and struggle to speak up on. 
The violin is integral in your artistic voice — what draws you to the instrument and who are some fellow fiddlers you admire?
I admire Asim Gorashi, Iva Bittova, Karen Briggs, Jean Luc Ponty, the fiddlers of the Yoruba Tribe, and Irish jig music. What all these artists have in common is an unconventional approach to playing and a wild, unruly sound that smells of freedom.
You've announced a big headlining "Homecoming Tour" this fall — how do you define "homecoming" for yourself, personally?
I always fantasize about visiting home in the new version of myself today. What would I get into? Would it be any different? Would I feel more grounded? The fantasy has became a muse for my next album.
Read more Juneteenth 2022 Q&As from Obongjayar, Fantastic Negrito, and Brandi Thompson of Brandi and the Alexanders.