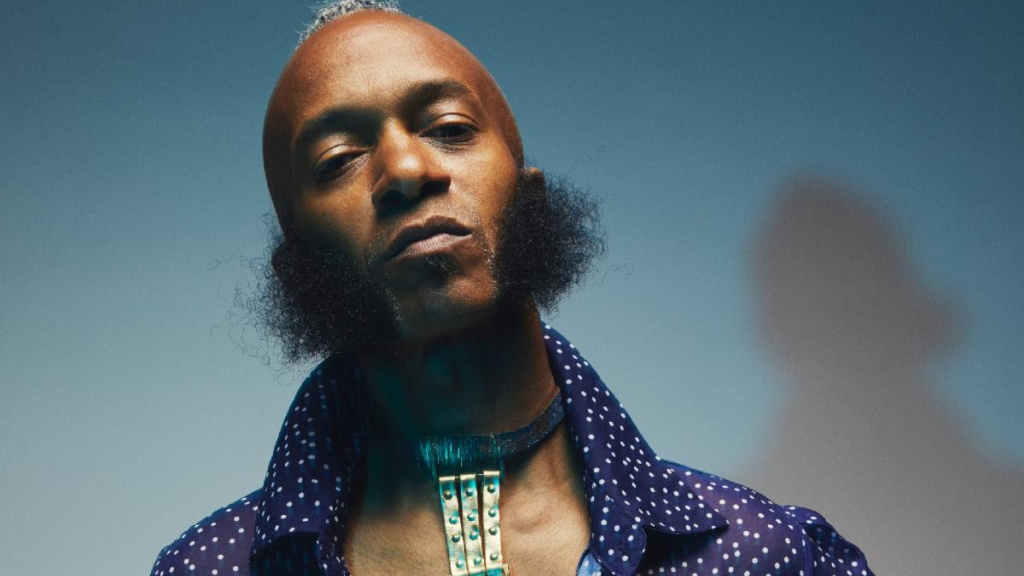 For anyone who has signed up to a genenealogical service to excavate long-unknown family secrets, the path of identity that Fantastic Negrito has traveled is especially compelling.
The musician, real name Xavier Dphrepaulezz, received a cryptic email during the pandemic which led him to explore his ancestry. He discovered an interracial, nineteenth-century love story that defined his family's destiny — and his own. That life-changing revelation defined and inspired his new album, White Jesus, Black Problems.
Just prior to the Juneteenth holiday, FUV reached out to Fantastic Negrito for his insights on the day, unraveling his past, and what he'd ask his ancestors if he had the chance:
What does Juneteenth mean to you in 2022, either personally, artistically, or given where we are historically in the States right now?
Juneteenth is extremely significant. It marks the ending to unimaginable suffering for my ancestors. We have to work with what we have. I am a believer that everything can be accomplished. It takes a village and if we embrace the resilience, perseverance, and the never-giving-up attitude of our ancestors we shall overcome all obstacles and they will become our fuel. I feel very motivated empowered and inspired by the discovery of the story in my ancestry that inspired my new visual album.
There's a direct correlation between your own familial history and your new album, White Jesus, Black Problems. "They Go Low," in particular, eyes this country's economic disparity. What was most challenging about writing that song?
I always find that the most challenging aspect of writing any song is telling the truth. At least that is the way it is for me and I wanted that song to represent perseverance and courage in the face of tyranny and oppression. I don't really find blame useful. When we start blaming each other we shut down and we cannot communicate. Taking responsibility for things, now that's a different approach. Now this does not mean that we ignore the truth but I am always looking for a reconciliation, I am always trying to walk the road of solutions. We Can, We Must, We Will. "They Go Low" was a spiritual necessity and observation of the history of America.
Do you feel that we're in a second wave of a Civil Rights movement — and what does that mean to you as an artist? Where do you hope White Jesus, Black Problems fits in that paradigm?
I don't know if I believe in a second wave of civil rights. That was such a dynamic and powerful time in our country's history. My grandmother and many other of my relatives fought hard on that front line. I think we need a deep breath, reset, refresh. America is very much in the need of a movement towards love, towards empathy and self-reflection. I don't know about others but I think it is exhausting begging someone to accept or validate you.
What gives you hope in 2022?
I am always hopeful and optimistic. I hope my latest project serves as an inspiration, reconciliation, and peace. We the people have so much power and we just need a soul that will lead us there. Right now it is a war of information. Whomever controls that narrative shall win the day.
You have already dealt with so many challenges over your lifetime — but the discovery during the pandemic that your family wasn't what you thought it was must have been shocking. Was it difficult to make this the core of White Jesus, Black Problems?
I have dealt with many challenges and I believe that is what builds the character of a human being. Telling the story of my seventh generation grandparent's forbidden interracial union was very easy because it was not my story to tell, it was their story. The challenges and obstacles that they faced are unimaginable. I felt that it was my duty as their seventh-generation grandson to share their story with the world. They didn't ask permission, they did what they felt was right and challenged the system of hate and degradation with love, courage, and grace and they triumphed!
If you had the chance to speak to one of your previously unknown ancestors — who would it be and would you ask them? And what song from the new album would you play them ... and why?
I would ask my grandparents how did they became attracted to each other? I would ask them what was that first glance like? What was that first kiss like? How were they able to keep having children despite the hateful, racist segregationist laws of the 1750s? So many questions for Elizabeth Gallimore and Grandfather Courage. Then I'd play them my song "Virginia Soil."

Read more Juneteenth 2022 Q&As from Sudan Archives, Obongjayar, and Brandi Thompson of Brandi and the Alexanders.