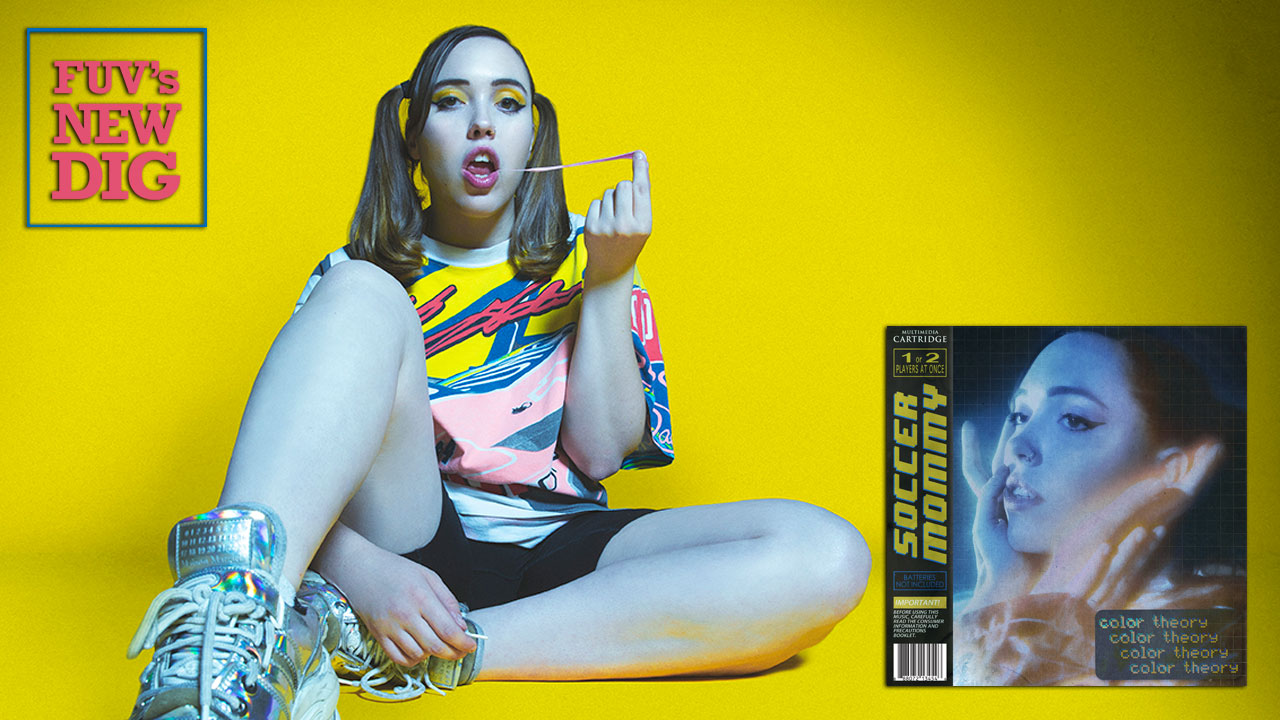 Soccer Mommy
Color Theory
Loma Vista Recordings
Sophie Allison, who records as Soccer Mommy is a 22-year-old singer, songwriter and guitarist. Her second album, Color Theory, follows two years after her critically acclaimed debut, Clean.
But where Clean was more focused on romance, Color Theory documents more intensely personal matters that have preoccupied Allison for most of her life. As she explained in a press release, "I wanted the experience of listening to Color Theory to feel like finding a dusty old cassette tape that has become messed up over time, because that's what this album is: an expression of all the things that have slowly degraded me personally."
Listening to Color Theory, it's even more striking that this was written and performed by someone so young. Allison profoundly explores difficult and complex subject matter, wrestling with mortality and depression: Color Theory is a remarkable accomplishment.
She presents her songs in three sections, divided by a different color: blue, yellow and gray. In the blue gathering of songs, there are numerous references to the onset of depression, loneliness, and, in the opening song "Bloodstream," even self-harm. "Circle The Drain" uses the metaphor of water going down a drain to represent depression and its often unexplained existence. "Things feel that low sometimes," Allison sings, "Even when everything is fine."
Loneliness is addressed in the ethereal "Night Swimming." The yellow segment of songs acknowledges anxiety's grip in the appropriately titled "Crawling In My Skin." Allison dwells on aging, illness, and death in "Yellow Is The Color Of Her Eyes," a song about her mother, who has been fighting cancer for much of Allison's life. That song, a seven-minute centerpiece of this album, is beautiful and its lyrics painfully sad: "I'm thinking of her from over the ocean/See her face in the waves, her body is floating/And in her eyes like clementines/I know that she's fading/And the light of the sun is only a daydream."
Allison's frustrations over her frequent breakdowns come through in "Up The Walls," which brings us into the gray conclusion of this album, in which loss becomes a concern. In "Stain" Allison muses over having something taken from you and the frustrations felt over the loss of control. Color Theory closes with "Gray Light," a meditation on the fear of aging and death. Allison is haunted by death's eventual arrival, singing:  "'Cause I see the noose/It follows me closely whatever I do. And I can't lose it/The feeling I'm going down /I can't lose it/I'm watching my mother drown."
Recorded in her hometown of Nashville and produced by Gabe Wax, who also produced Clean, Color Theory is a brutally honest self-portrait from a remarkably resilient and brave artist. Like many introspective art forms that examine personal anguish, inner struggles, sorrow and debilitating hardships, Color Theory isn't just an intimate diary of pain. It is a chronicle of human struggles, a search for coping mechanisms, and an exploration of ways to heal.
Listen to a new FUV Live session with Soccer Mommy on Monday, March 9, at 7 p.m. on 90.7, also streaming online and available on demand.