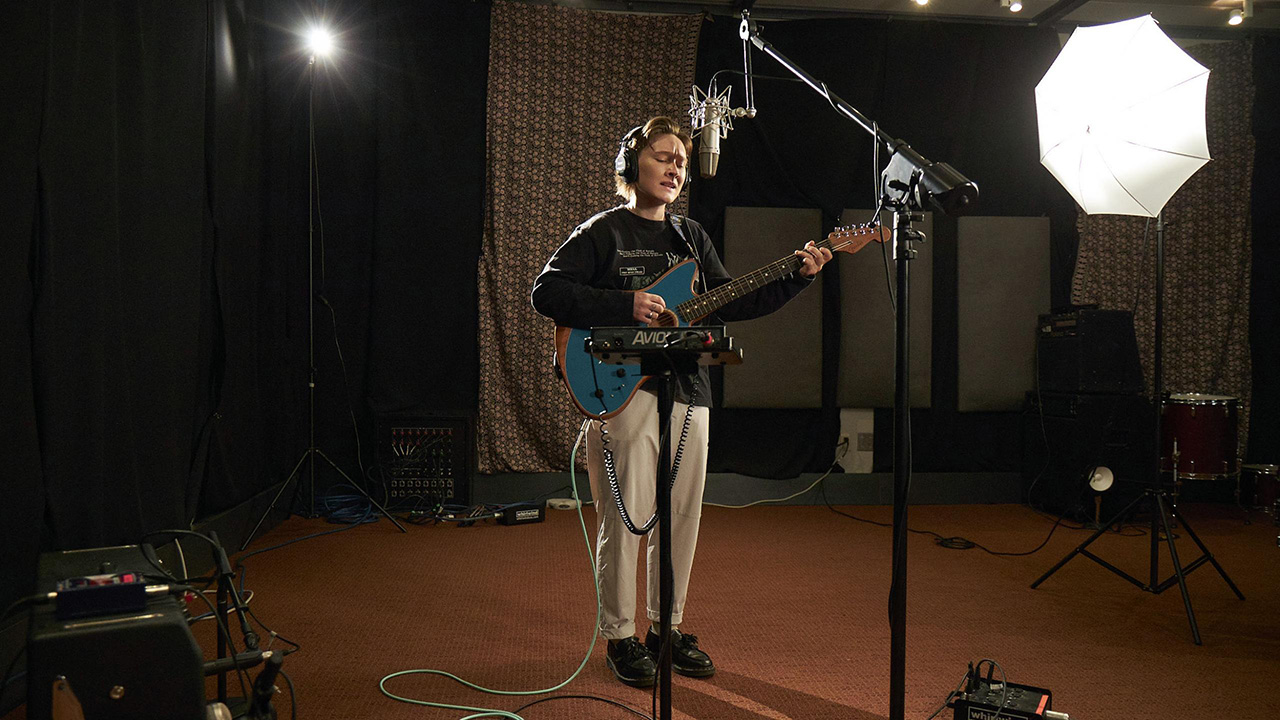 Derry-born Bridie Monds-Watson, who records as Soak with their bandmates, has released a third album, If I Never Know You Like This Again — which Bridie considers the truest declaration of themselves as an artist to date.
Back when Soak paid their first FUV Live visit in 2015, as a teenager with a big, breakout debut album, Before We Forgot How to Dream, Bridie was dealing with the abrupt, surreal segue from anonymity to a notable public identity, with a Choice "Album of the Year" award and a Mercury Prize nomination.
Expectations for a sophomore album were tough — Bridie hit an El Capitan-sized writer's block — and the album that eventually evolved, Grim Town, circled around struggles with depression, which they spoke about with candor in an FUV Live performance at Rockwood Music Hall in 2019.
But while the pandemic wasn't easy on anyone, for Bridie, who stayed in Brighton with their partner for the lockdown, it was a moment of real liberty. With longtime producer and collaborator Tommy McLaughlin, they dived headlong into guitar grooves, crunchy effects, and euphoric distortion. The result, If I Never Know You Like This Again, is Soak at their happiest and most confident,
I've chatted with Bridie twice before this conversation, and I've never seen them in better spirits, funnier, or more at ease. They played three new songs solo on a cobalt-blue Fender — "Last July," "Swear Jar," and "Bleach" — and also chatted about breaking through clouds of doubt into the sunshine of self-confidence. Plus Bridie 'fessed up to an absolute obsession with American snacks — especially Trader Joe's peanut butter pretzels (and yes, there's a song on the album titled "Pretzel").
[Recorded: 5/12/22; Engineers: Jim O'Hara, Izzy Wachtel, Meghana Goli; Producer: Sarah Wardrop]