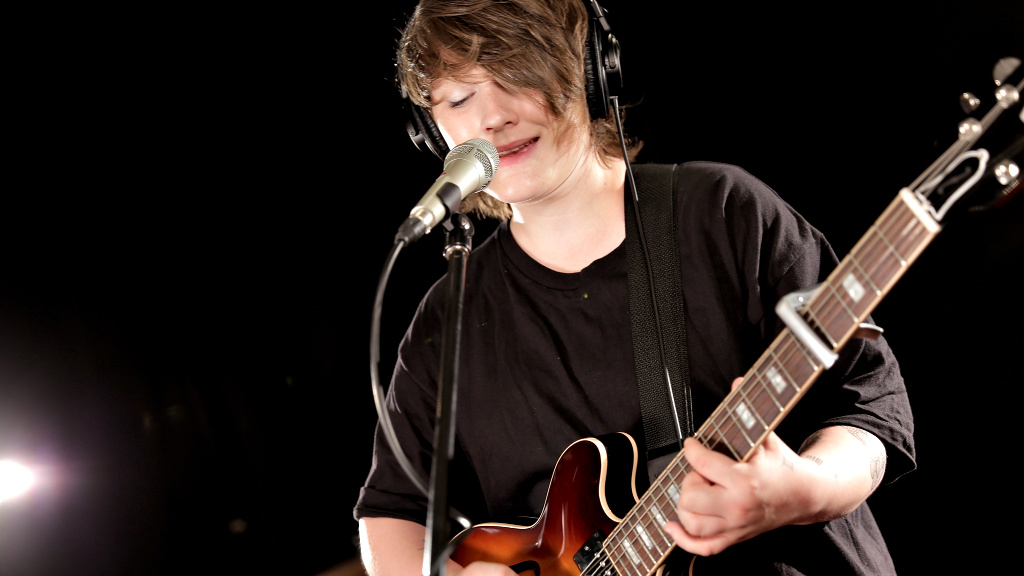 Bridie Monds-Watson, who records as SOAK, was born in Derry, Northern Ireland in 1997, a year before the Belfast agreement (their big brother's birth coincided with the ceasefire) and in the midst of a peace process that would change the sociopolitical landscape for their generation. The 19-year-old Monds-Watson is acutely aware of what it meant to grow up in a much-changed Derry, a city that allowed them unlimited artistic freedom.
At the age of 13, they began playing their brother's abandoned guitar and started writing songs a year later, songs so refined and mature that their parents initially doubted that Bridie had written them. But songwriting allowed the young, skateboard-loving teenager to express their emotional life and inner thoughts; in songs like "Sea Creatures," Monds-Watson could comfort a bullied friend or muse over growing pains in the perceptive "B a noBody."
After releasing several EPs, Monds-Watson finally released their full-length debut, Before We Forgot How to Dream, this past spring. Working with producer Tommy McLaughlin of Villagers, SOAK has recorded a tender, thoughtful, and precocious collection of songs that span five years in their young life.
When Monds-Watson visited FUV's Studio A, they played acoustic versions of two songs from the new album—"Wait" and the aforementioned "Sea Creatures"—and chatted about their supportive family, their fast rise as a musician, and the hazards of their beloved skateboarding, especially when breaking a wrist could derail an entire tour.
[recorded: 7/14/15]