SOAK: Rockwood Music Hall 2019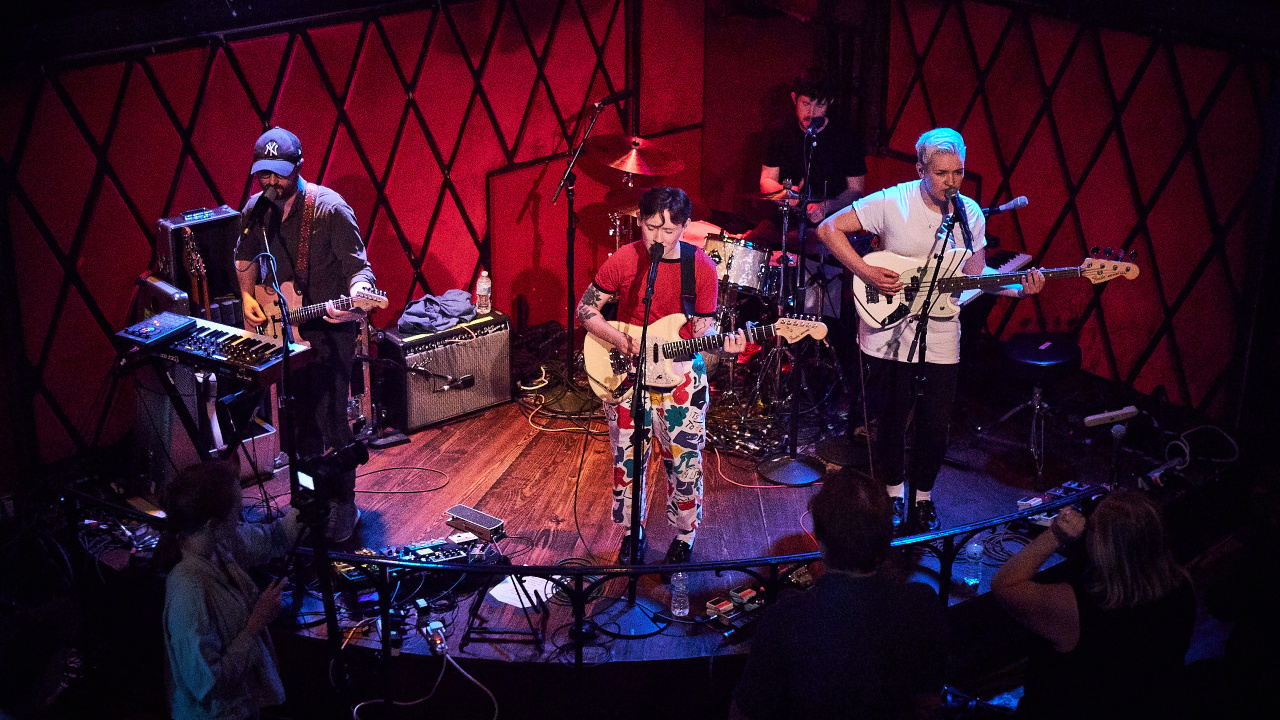 The quietly dynamic songs of Bridie Monds-Watson, who records as SOAK, first got attention when they were only a teenager. Their thoughtful songwriting touched on their own life in Derry, Northern Ireland, but also carried a more universal message of self-discovery and acceptance.
Soak's debut album, 2015's Before We Forgot How To Dream transformed their life. A few career highlights: they won the Irish Choice Music Prize for album of the year, received a Mercury Prize nomination, and landed on the prestigious BBC Sound of 2015 longlist.
The four-year path to Monds-Watson's second album, Grim Town, had its challenges and struggles, but they finally found some peace of mind and answers by relocating to Manchester, another gritty city that has inspired many musicians. While writing and recording Grim Town, they sought another dimension to their artistic soul as SOAK — all of which comes to beautiful fruition on this new album.
Monds-Watson and their bandmates — multi-instrumentalists Sophie Galpin and Tommy McLaughlin and drummer James Byrne — played a set of songs from Grim Town for FUV Live and a crowd of WFUV Marquee members that veered from the ebullient ("Knock Me Off My Feet") to the more pensive ("Everybody Loves You").
Setlist:
Get Set Go Kid
Knock Me Off My Feet
I Was Blue, Technicolour Too
Maybe
Déjà Vu
Fall Asleep / Backseat
Life Trainee
Everybody Loves You
Crying Your Eyes Out
[Recorded: 6/20/19; Engineers: Hear No Evil and Jim O'Hara; Producer: Sarah Wardrop]