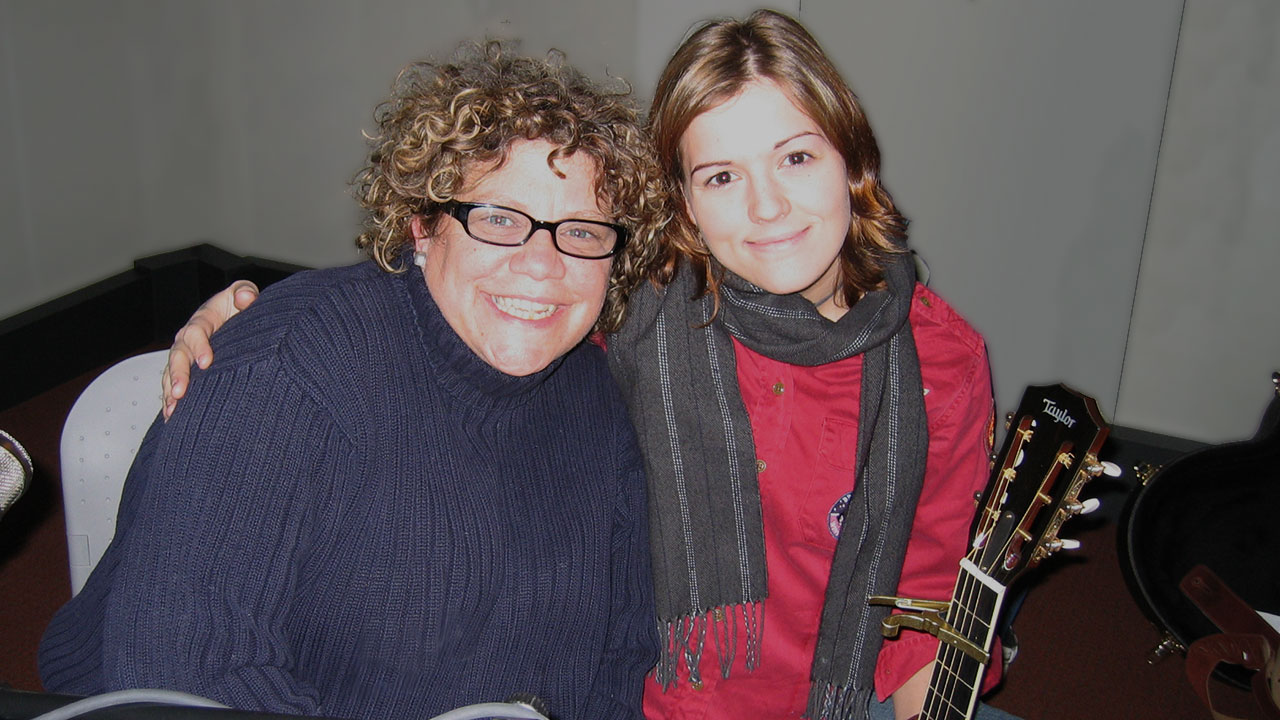 WFUV's "Thank You, Rita Houston" special was a labor of love, with songs and messages we collected from artist, staff and friends all shaped together by Delphine Blue and Paul Cavalconte. Rita's voice also made appearances in there, but for "Rita's Words and Music," we decided to feature her voice, and in a setting where Rita was a master: the interview.
So much of what artists have expressed in their remembrances of Rita centered around how she made them feel: appreciated, supported, and seen. She also made them feel like they were talking to a genuine, knowledgeable fan who cared about the music as much as the people who made it — because she was and she did. And those same qualities drew us in as listeners.
With her 26 years at FUV, there's no way to include highlights of all of Rita's interviews in a two-hour span (not to mention find all of them), but these clips hopefully bring back memories and include a few things you've never heard. There are U.S. radio debuts (Adele, Mumford & Sons), Rita's first interviews with future faves (Citizen Cope, Brandi Carlile), conversations with her heroes (Mavis Staples, John Prine), interviews she'd told us were personal highlights (Rhiannon Giddens, Sharon Jones), and several that fall into more than one of those categories.
My time at FUV is about a decade less than Rita's, but in those years — whether I was in the control room during her interviews, producing live shows she hosted, or editing and writing scripts for them afterward — it was clear that talking about music and experiencing it live is where she was in her element. So I hope this collection lets you hear that, and even as you're missing Rita, it brings you a smile or two.
These are the interviews you'll hear clips from:
Citizen Cope (2002)
Joan Osborne (2002)
Brandi Carlile (2005)
Adele (2008)
Mumford & Sons (2009)
The Lone Bellow (2012)
Yola (2019)
Sharon Jones (2016)
John Prine (2018)
Bette Midler (2006)
Tom Jones (2015)
Gillian Welch (1998)
Rhiannon Giddens (2015)
Gomez (2006)
Raul Malo (2001)
Mavis Staples (2013)