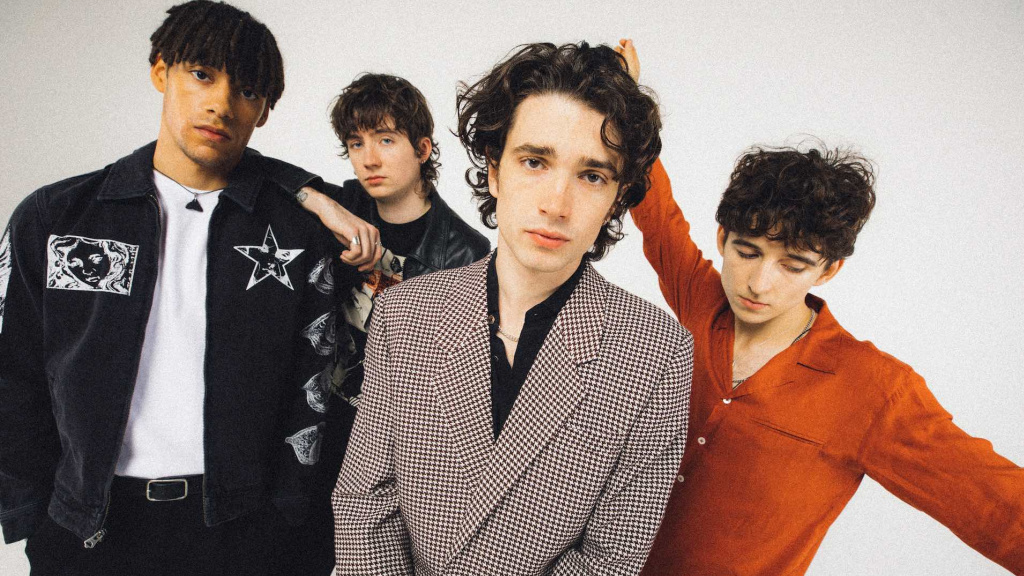 A brief look at some of the new songs we're playing on WFUV this week:
Peter Gabriel, "Panopticom"
At long last, Peter Gabriel has released the first single from the forthcoming i/o, his first album of original songs since 2002's Up. The majestic "Panopticom" features frequent Gabriel collaborators Tony Levin on bass, drummer Manu Katché, and guitarist David Rhodes, as well as Brian Eno on electronics. The Breath's Ríoghnach Connolly sings backing vocals. In a press release, Gabriel explains that "Panopticom" stemmed from an idea "to initiate the creation of an infinitely expandable accessible data globe."
"We are beginning to connect a like-minded group of people who might be able to bring this to life," says Gabriel, "to allow the world to see itself better and understand more of what's really going on."
As for the album's release date — no official word yet, but look to a lunar calendar.  Explains Gabriel: "The lunar phases will guide the release plan in 2023, with a new song revealed each full moon."
Gabriel hasn't been silent all these years; he released the covers compilations Scratch My Back in 2010 and New Blood the following year. He begins his first European tour in nine years on May 18 in Krakow, Poland with North American dates to follow in 2023.
Caroline Polachek, "Welcome to My Island"
The fourth single from Caroline Polachek's second solo album, Desire, I Want to Turn Into You, which drops February 14, "Welcome to My Island" opens with a bone-chilling cry before the track dramatically swan dives into a percolating stream of synth-swept grooves and Polachek's dryly sinister delivery. The song was born during sessions for Polachek's 2019 solo debut, Pang, but as she told Rolling Stone, the narrative was "brash and bratty and funny and chaotic and manic" and didn't fit on Pang — but it has finally found a home on this new record. "Welcome to My Island" is an epic track, produced by Polachek, Dan Nigro, (who helmed Polachek's "So Hot You're Hurting My Feelings" and Olivia Rodrigo's Sour), Danny L Harle, A. G. Cook, and Jim E-Stack.
New York-born Polachek, ex of Chairlift, has been forging a powerful pop path since the release of Pang, opening for Dua Lipa's Future Nostalgia Tour in North America last year. Desire, I Want to Turn Into You was a herculean road effort; much of the album was recorded during the day while Polachek toured with Dua Lipa. It will also include three previously released singles: the breezy Latin grooves of "Sunset," the irrepressibly catchy "Bunny is a Rider," and "Billions." Polachek will commence her own 22-date "The Spiraling Tour" in North America this April, arriving at New York's Radio City Music Hall on May 20 with opener Ethel Cain. (Other artists supporting along the way include Sudan Archives, George Clanton, and Toro y Moi.)
Goose, "Hungersite"
Connecticut rules this week's "New FUV Faves." Caroline Polachek was raised in the state and the quintet Goose is from Norwalk. Last summer, FUV briefly caught up with Peter Anspach of Goose ahead of their Newport Folk Festival appearance and we also caught their set there, not long after they released their fourth album, Dripfield, where you'll find "Hungersite."
Next year marks Goose's tenth anniversary and like a lot of jam bands with a fervent, grass roots fan base, their success has been a slow burn of diligent touring and vivacious live shows (they've sold out most of their late winter and spring North American dates, including all five shows for their upcoming headlining debut The Capital Theatre in Port Chester, NY from March  8-12 — Goose last played a single support set at The Capitol Theatre in October 2016). 
Dripfield was produced and engineered by D. James Goodwin (Bonny Light Horseman, Craig Finn, Kevin Morby) at The ISOKON in Woodstock, New York, and released via the Denver-based label, No Coincidence.
Inhaler, "Love Will Get You There"
Dublin's Inhaler releases their second album, Cuts & Bruises, on February 17. The quartet released their debut album, It Won't Always Be Like This, which debuted at No. 1 on both the UK and Irish album charts, in 2021. They were the first Irish band in 13 years to accomplish that feat with a debut album. Inhaler toured with Arctic Monkeys last summer and will hit the road with that band again for a European tour in 2023. Along with Wet Leg, Inhaler also be supporting Harry Styles at Slane Castle in County Meath on June 10.
Inhaler is singer and guitarist Eli Hewson, bassist Robert Keating, drummer Ryan McMahon — the three formed Inhaler in 2012 at St. Andrews College Dublin — and guitarist Josh Jenkinson joined in 2015. And yes, Hewson is Bono and Ali Hewson's son.
Antony Glenn again produced the album, which was very much a cohesive experience for Inhaler, as Eli explains to Far Out Magazine. "'Get Back' (The Beatles documentary) was hugely influential, just being in the room and writing," said Hewson. "It sounds so obvious, but when you're on tour, you actually don't get a chance to do that, so we tried to do that as much as possible."
Inhaler will celebrate St. Patrick's Day in New York with a gig at the Manhattan Center's Hammerstein Ballroom.
The Hold Steady, "Sideways Skull"
FUV friends The Hold Steady not only celebrate their 20th anniversary this year, but they release their next album, The Price of Progress, out March 31 on the Brooklyn group's own Positive Jams label. They again worked with Bonny Light Horseman's Joshua Kaufman, who produced 2021's Open Door Policy. The raucous "Sideways Skull," which namechecks Robert Plant, Beatle boots, and Newcastle brews, has been part of The Hold Steady's live sets for about a year (initially called "Bloodbath").
"'Sideways Skull' is a rocking song about rock and rollers," said frontman Craig Finn in a statement. "In this case, they've been taken out of the game for a bit of rest, but still keep their dreams alive as they discuss past glories. We loved the big sound of this when Tad Kubler brought it into the band, and the studio performance of it felt especially joyful. We're happy to put this forth as a first look at The Price of Progress, and the album's title even comes from this song."
Since The Hold Steady played their first show on January 31, 2003 at Brooklyn venue Northsix, now the Music Hall of Williamsburg. On Facebook back in 2018, Craig Finn recalled the gig, writing: "The THS lineup that night was myself, Tad, Galen, and our first drummer Judd Counsell. We probably did ten songs or so, mostly stuff that ended up on Almost Killed Me. I don't believe we had "Positive Jam" written until our second show. Our goals were pretty limited at that point, we wanted to have a band so we could play songs and drink beer. Pretty sure we accomplished that much."
The Hold Steady will celebrate the anniversary with a show at MHOW on January 28.
Also in the mix:
Death Cab for Cutie, "Pepper"
Another single from the band's latest album, Asphalt Meadows. This year marks the 20th anniversary of Death Cab for Cutie's Transatlanticism and Give Up by The Postal Service — which has prompted frontman Ben Gibbard and bandmates to tour Death Cab and Postal Service concurrently, performing those albums in their entirety.
"I know for a fact I will never have a year again like 2003," Gibbard said in a statement. "The Postal Service record came out, Transatlanticism came out. These two records will be on my tombstone, and I'm totally fine with that. I've never had a more creatively inspired year."
The co-headlining tour lands at Madison Square Garden on September 19 and 20. Check out Alisa Ali's 2022 FUV Live session with Death Cab for Cutie, discussing Asphalt Meadows.
Nikki Lane, "Denim & Diamonds"
This is the bluesy, rollicking title track off of Nikki Lane's fourth studio album, released last September, a song which she also performed live during a 2022 FUV Live session with host Alisa Ali.
Although Lane has worked with Dan Auerbach and Dave Cobb in the past, for this album, she connected with Queens of the Stone Age's Josh Homme, who produced. For this new album, Lane tells Colorado Sound, she felt differently about herself as a musician, and more certain of herself in the studio.
"Creating an environment where I felt empowered is really important as an artist. In feeling empowered, then I'm humming melodies that end up becoming strong parts of the musical side of the record, which I didn't have a lot of influence on in the earlier records," she said. "I didn't know how, so I feel now this record is more representative of me, even though [Homme] put the whole band together and ran the whole show. That's exactly what I needed him to do. I worked my way to something that says, OK, that sounds like me."
In addition to QOTSA alums for the studio band, Denim & Diamonds also includes Arctic Monkeys drummer Matt Helders and Autolux's Carla Azar. 
Lane has begun to announce tour dates for 2023, including Boston's MGM Music Hall at Fenway on March 16 and Denmark's Roskilde Festival in June.