Death Cab for Cutie: 2022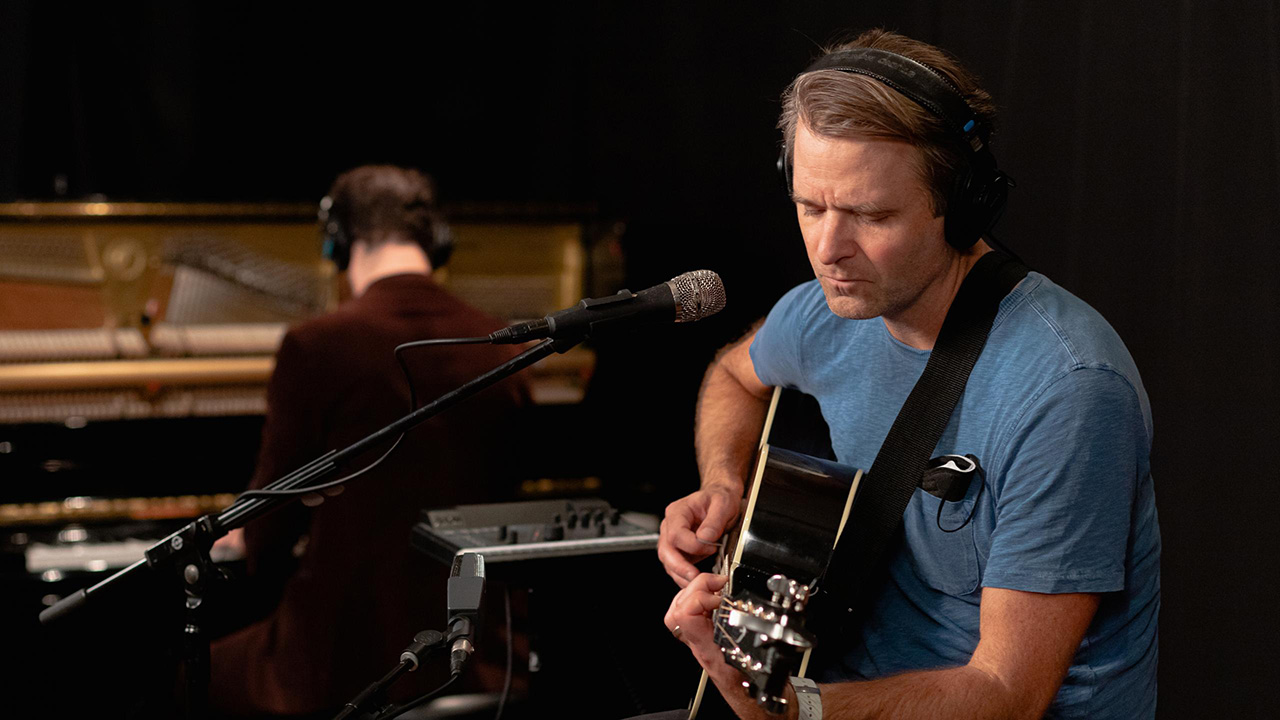 Venerable indie rockers Death Cab for Cutie are back with their tenth album, Asphalt Meadows. It's a tuneful collection of meditative, melancholy songs, but there's always a sense of hope and persistence in their music — which is a great reminder for everyone to all keep pushing forward.
This new album certainly shows the band pushing past boundaries and creating new paths for themselves. During our conversation, Ben Gibbard, Dave Depper, and Zac Rae told me about how they worked in a new way to write together remotely. Across a week, each of the five band members, including Jason McGerr and Nick Harmer, either started or were passed a song. They had full creative control of it for 24 hours — adding or subtracting what they wanted — and then they passed it on to the next person, until the song was in its finished form. Not all of the result made the album, but it led them to Asphalt Meadows and now to Studio A.
In this FUV Live session, the trio played us a couple of their new songs, a Death Cab classic, and even a Neil Young cover. I also asked Ben, Dave, and Zac about the influence that Neil Young has had on them, and they each told me which Young album they love the most.
You can hear our full conversation and the band's Studio A performances in the player above. Later this week, you can also turn up a whole Death Cab for Cutie show on WFUV! Our next FUV Live broadcast from Forest Hills Stadium is Death Cab for Cutie with an opening set from Real Estate — this Friday, September 30, starting around 6 p.m. EDT — live on 90.7 FM and streaming online.
[Recorded: 7/19/22; Engineers: Jim O'Hara, Allen Wang, Meghana Goli; Producer: Sarah Wardrop]