New FUV Faves: Week of October 3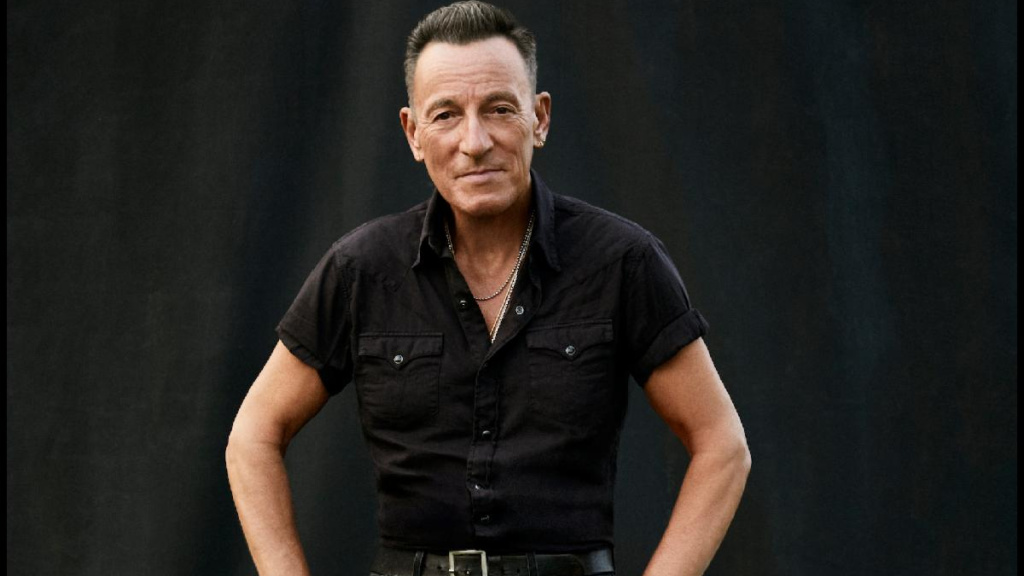 A snapshot of some of the new songs you're hearing this week on FUV:
Bruce Springsteen, "Do I Love You (Indeed I Do)"
New Jersey's rock 'n' roll saint, Bruce Springsteen, isn't just hanging out with The Killers — he's also taking a fresh vocal turn with a new album, Only the Strong Survive, released November 11. For his 21st album in his 73rd year, Springsteen is looking back on some of the soul and gospel music of the Sixties and Seventies that he reveres. Says the man in a statement: "I've taken my inspiration from Levi Stubbs, David Ruffin, Jimmy Ruffin, the Iceman Jerry Butler, Diana Ross, Dobie Gray, and Scott Walker, among many others. I've tried to do justice to them all—and to the fabulous writers of this glorious music. My goal is for the modern audience to experience its beauty and joy, just as I have since I first heard it." 
For even greater clarity on the whole deal, he's recorded a very effusive, in-depth description of the album in a new YouTube clip, explaining just why he wanted to focus on his own singing and challenges he still encounters decades into his career. "I rediscovered the power of my own voice!" he enthuses.
The first single, a stomping, raise-the-rafters cover of 1965's "Do I Love You (Indeed I Do)," was originally recorded and performed by Frank Wilson, who wrote for Motown luminaries such as Marvin Gaye, the Supremes, and the Miracles. Springsteen's solo cover album, recorded at Thrill Hill Recording in Colts Neck, New Jersey and produced by Ron Aniello, will also include guest vocals from Sam Moore, the E Street Horns, and backing vocals from Soozie Tyrell, Lisa Lowell, Michelle Moore and others. Springsteen and the E Street Band have announced international and North American tour dates for 2023, including five local shows: Madison Square Garden (April 1), Barclays Center (April 3), the UBS Arena (April 9 and 11), and the Prudential Center (April 14). Tickets are on sale now.
Amy Ray, "Subway"
Rita Houston, FUV's late program director, loved the Indigo Girls and she ardently championed Amy Ray and Emily Saliers throughout her career. In turn, the pair adored Rita. That fidelity and felicity is poignantly reflected in Amy Ray's new song "Subway," inspired by Houston and featuring another mutual friend, Brandi Carlile, on backing vocals. This beautiful track is found on Ray's new solo album,  If It All Goes South, her tenth. Recorded at Nashville's Sound Emporium, live to tape, the album also features a starry lineup of guests, including Allison Russell, The Highwomen's Natalie Hemby, Phil Cook, and I'm With Her (Sarah Jarosz, Aoife O'Donovan, and Sara Watkins).  Ray supports Violent Femmes at City Winery on October 9 and 10 and she'll also perform at Nashville's Ryman Auditorium with Tedeschi Trucks Band on February 23.
Lissie, "Night Moves"
Lissie, real name Elisabeth Maurus, has been a frequent visitor to the station and FUV events over the years, most recently for a 2018 FUV Live concert at Rockwood Music Hall, supporting Castles. Her most recent album, Carving Canyons, was released in September and it reflects on her own heartbreak — as on the single, "Night Moves." (And yes, there's definitely a Bella Donna-era Stevie Nicks vibe to the tune.) Explains Lissie in a press release: "The song itself is about being reminded of the absence of someone dear. From the way the breeze feels on your skin, to the light of the fire, all the sense memories a summer evening elicits."
Many of those reflective summer evenings happened on Lissie's 50-acre working farm in Iowa (which she's partly rewilding), but much of the writing happened in Nashville where she co-wrote with a collective of friends: Natalie Hemby, Madi Diaz, Morgan Nagler, Bre Kennedy, Sarah Buxton, and Kate York. Produced by Curt Schneider, Carving Canyons follows a year after the 10th anniverary reissue of Lissie's 2010 debut album, Catching a Tiger, which included five bonus tracks.
Lissie will be at Music Hall of Williamsburg on October 30 and Woodstock's Bearsville Theatre on November 5. She is also slated to play an FUV Live concert for Marquee Members at Rockwood Music Hall on November 1.
LCD Soundsystem, "new body rhumba"
Fans of LCD Soundsystem are not only celebrating James Murphy and company's first original single in five years, the deliciously booty-shaking "new body rhumba," but the announcement of yet another Brooklyn residency.
The band will take over Brooklyn Steel for 20 shows in November and December, including the band's 50th show at that venue on December 4. (Tickets are on sale to the general public on Friday, October 7.) As for that new song, it's plucked from the soundtrack of Noah Baumbach's new film, "White Noise," an adaptation of Don DeLillo's 1985 novel. The film, which stars Adam Driver, Greta Gerwig, and Don Cheadle, is released in theaters on November 25 and will be on Netflix on December 30.