New FUV Faves: Week of October 10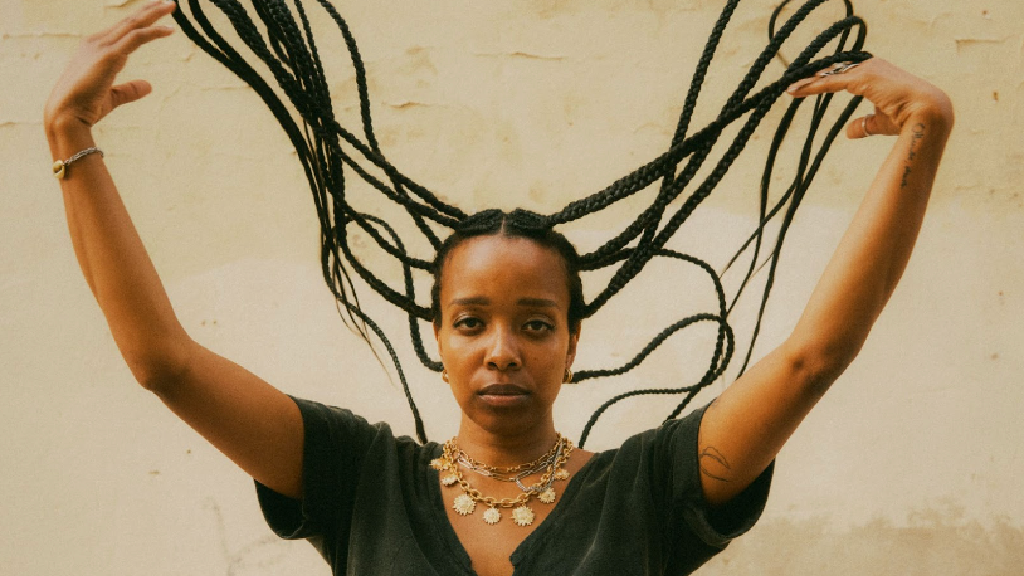 A snapshot of some of the new music you'll hear this week on WFUV:
Bartees Strange, "Mulholland Dr."
You might have heard the terrific live version of Bartees Strange's "Mulholland Dr." which he played in his set at Rockwood Music Hall for FUV Live — and we've been playing the album track itself too, from his sophomore release, Farm to Table. Strange, who is based out of Washington D.C., wrote the song about the imbalance and inequity he observed while living in Los Angeles last year.
"It's a song about being in California and being overwhelmed with this beauty, but also the darkness of it, and overlaying that with the state of the world," Strange told Vulture. "The chorus says, 'I don't believe in the bulls**t of wondering when we die.' I remember being in L.A., and I was like, Damn, it's gorgeous. You got the water, Big Bear's down the street, most beautiful people I've ever seen. But at the same time, there's homeless people everywhere, it's way too expensive, there's no water anywhere, the f**king woods are burning down, and all these people in the Hollywood."
Bartees Strange has a couple of local shows this autumn, at Elsewhere on 11/15 and Bowery Ballroom on 11/16.
Christone "Kingfish" Ingram & Big K.R.I.T., "Another Life Goes By (Mississippi Mix)"
A remix of "Another Life Goes By" from 662, which Christone "Kingfish" Ingram played for us at Rockwood Music Hall earlier this year. For this version, Ingram hooks up with rapper Big K.R.I.T., also from Mississippi. This gutsy confluence of Mississippi blues and hip hop was produced by Tom Hambridge. And you know the good news — Ingram is on this year's Holiday Cheer for FUV lineup, along with Spoon and Lucius. It all happening on 12/6 at the Beacon Theatre and tickets are available right now!
And guitar mavens, intrigued by Ingram's searing style and cool axe—  he's got his own signature "Kingfish Telecaster Deluxe" with Fender, available since August. The guitar comes in a "Mississippi Night" finish (with "a purple glow that recalls a dark winter sky in Clarkdale") and features Ingram's signature humbucking pickups, a maple neck, and a double coiled guitar pick that cancels out noisy interference. The only thing not included — Ingram's bluesy brilliance playing it!
Jamila Woods, "Boundaries"
The new single from Chicago's Jamila Woods, her first solo release since 2020's "SULA (Paperback)," is called "Boundaries," which she describes in a statement as the "negotiation between private and shared space in a new relationship, the risk involved in letting someone get close enough to see your rough edges. I think a lot about the Prentice Hemphill quote, 'Boundaries are the distance at which I can love you and me simultaneously.' The song is about learning the difference between erecting boundaries out of fear versus out of love."
The new track is produced by BLVK. Woods' last album is 2019's Legacy! Legacy!, her second.
Lucy Dacus, "It's Too Late"
Lucy Dacus is no stranger to covers and after tackling the likes of Cher's "Believe," Bruce Springsteen's "Dancing in the Dark," and Regina Spektor's "Summer in the City," she's released two Carole King covers via a 7-inch: "It's Too Late" and  "Home Again." A worthy match to King's original "It's Too Late," from 1971's Tapestry, Dacus intuitively understands the song's dusky, minor-key balance of deep regret and broiling anger. Both songs are part of Third Man Records' Vault Package #51: Carole King — Home Again, a previously unreleased concert recorded on Central Park's Great Lawn on May 26, 1973 (long before Lucy was born). The package includes Dacus's 7-inch single, recorded just for this project.
In a statement Dacus says that King's work "feels like a part of my DNA."
"When I listened to Tapestry from my mom's CD collection," says Dacus, "I was young enough that it didn't register as good or bad—it just defined what music sounded like to me, and it is still a foundation of how I understand songwriting. She's clever in the good way—queen of internal rhyme—and I love how her melodies reinforce the tone of the lyrics. She keeps it simple, but that's what makes it universal."
Dacus's most recent album is 2021's Home Video — she did an FUV Live session for us last year too, hosted by Alisa Ali, and earlier this summer, made a memorable surprise appearance at the Phoebe Bridgers and MUNA show at Forest Hills Stadium, broadcast by WFUV.
Sharon Van Etten, "Come Back"
Another gorgeous track from Sharon Van Etten's sixth album, We've Been Going About This All Wrong, "Come Back" is a showcase for the singer and songwriter's stirring voice — all tender, stubborn, crystalline beauty.
A deluxe edition of the album is will be released on 11/11 via Jagjaguwar and includes "Porta" and "Used To It," two stand-alone tracks she dropped ahead of We've Been Going About This All Wrong's release, and two new songs "Never Gonna Change" and "When I Die."  Van Etten toured earlier this year with Angel Olsen and Julian Baker.  Van Etten heads to Australia and New Zealand in December for a tour.