Bartees Strange: Rockwood Music Hall 2022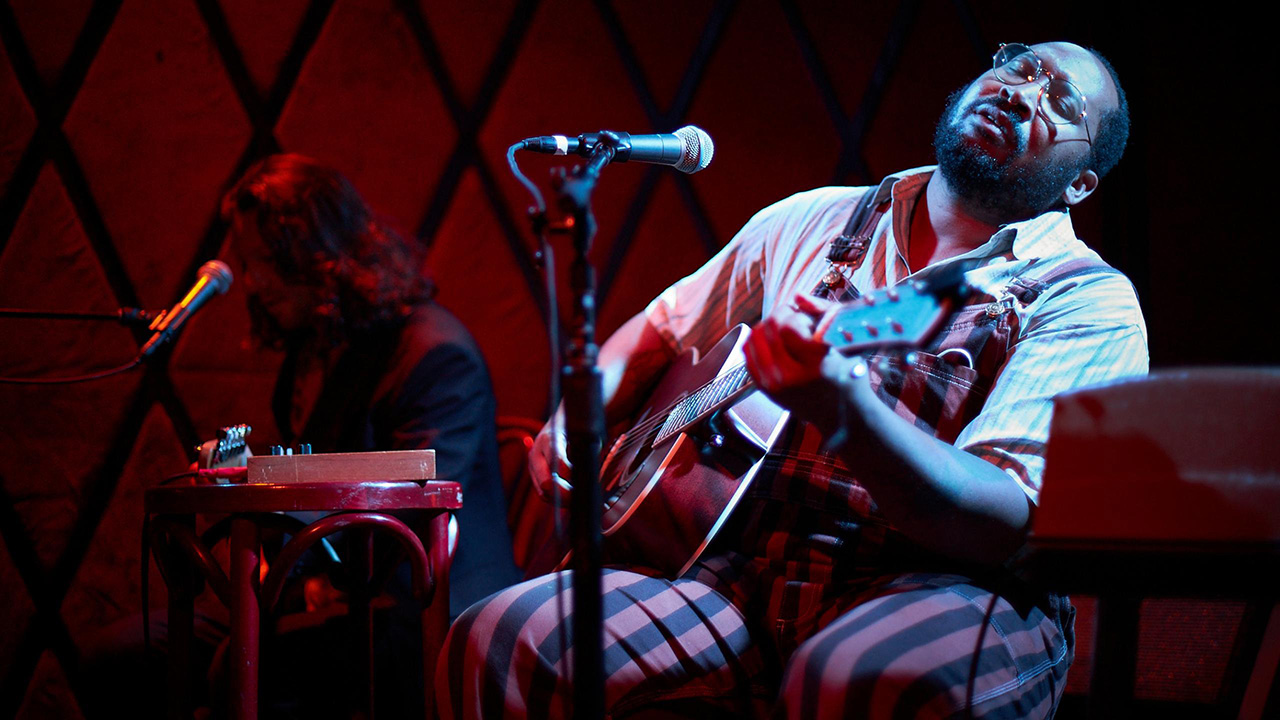 Bartees Leon Cox Jr., who records as Bartees Strange, blends all of FUV's favorite genres together in his music. He creates beautiful ballads, exhilarating rockers, dance floor jams — and I haven't even mentioned his covers yet! Bartees recorded an entire EP of covers of one of FUV's favorite bands, The National, and treated the Rockwood Music Hall audience of Marquee Members to his verion of "About Today" during his set on this very special evening.
Bartees' original work, such as his powerful 2020 album, Live Forever, is as captivating as his unique covers — and his latest album, Farm to Table, digs deep lyrically with thoughtful reflections on life. There are songs of sorrow but also ones of hope and celebration. During this performance, Bartees told those stories with depth and nuance. He shared how growing up with his family in Oklahoma made a huge impact on his life; however, it was only as an adult, after a few moves, that he fully realized the true power of those relationships and experiences.
Bartees Strange is an artist full of gratitude and positivity. He was simply radiant during this special FUV Live performance, joined by bandmates Graham Richman on guitar and keys and guitarist Dan Kleederman.
Setlist:
Mustang
Boomer
About Today (The National cover)
Mulholland Dr.
Heavy Heart
Black Gold
Escape This Circus
Hold the Line
Hennessy
Tours
[Recorded: 9/12/22; Engineers: Hear No Evil, Jim O'Hara; Producer: Sarah Wardrop]