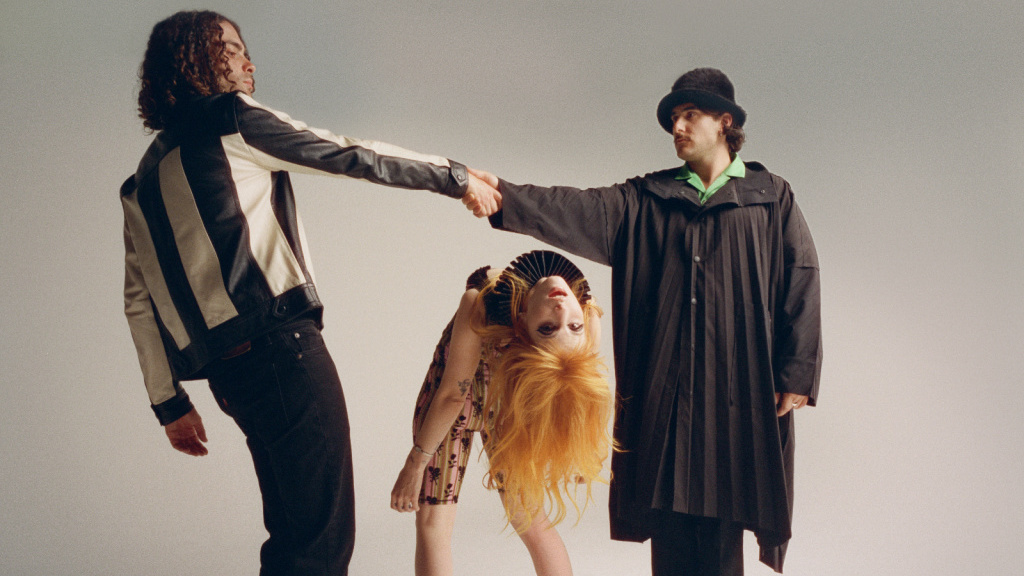 A roundup of some of the new songs you'll be hearing this week on FUV.
bar italia, "Changer"
The buzzy London trio bar italia (yes, lower case) eschew interviews, remain cryptic on Instagram, and revel in some mystery, but they've managed to sell out their four New York gigs next week at TV Eye (6/13), Union Pool (6/15), Mercury Lounge (6/15) and Public Records (6/17). The band — Italian-born Nina Cristante and Double Virgo alums Jezmi Tarik Fehmi and Sam Fenton – were aligned with Dean Blunt's WORLD MUSIC label for a spell, and excel at an prickly, shoegazy minimalist rock, as on the hazy sigh "Changer," which mesmerizes.
beabadoobee with Clairo, "Glue Song"
Londoner beabadoobee played a nascent, live version of her sweet love song "Glue Song" last year for FUV Live (and the video to that went viral with 900K views to date), and that has since evolved to a single version (released this winter, which FUV has been playing too), and now, a fresh revision with her friend and former tourmate Clairo (who has also lent her lovely voice to  Phoenix and others).
You can catch Bea Laus, aka beabadoobee, at Terminal 5 on July 31 and August 1 — and check out her Five Essential Albums for FUV too.
Depeche Mode, "Wagging Tongue"
Dave Gahan and Martin Gore's latest single from Memento Mori (which means "remember death") is "Wagging Tongue." The video for the stately, elegiac single was directed by the Sacred Egg with creative direction by a longtime band collaborator Anton Corbjin.
Revisit Russ Borris's chat with Gore, talking about the new album, the band's first release since the death of Andy Fletcher.
Depeche Mode returns to New York this autumn for shows at performing at Barclays Center (October 21) and Madison Square Garden (October 28).
Paramore, "Running Out of Time"
Another single from Paramore's This Is Why, the group's first album in six years, "Running Out of Time" is a moody, elastic rocker— and as Rolling Stone reported, frontwoman Hayley Williams told a crowd at Nashville's Grand Ole Opry that "This is a song about how I'm always late to everything ... It's really not that deep unless you want to think about the planet dying. Then it can be that deep."
Paramore, who played Madison Square Garden last month with Bloc Party and Genesis Owusu, continue their North American tour through August 2, including a stop at the Bonnaroo Music and Arts Festival on June 18.