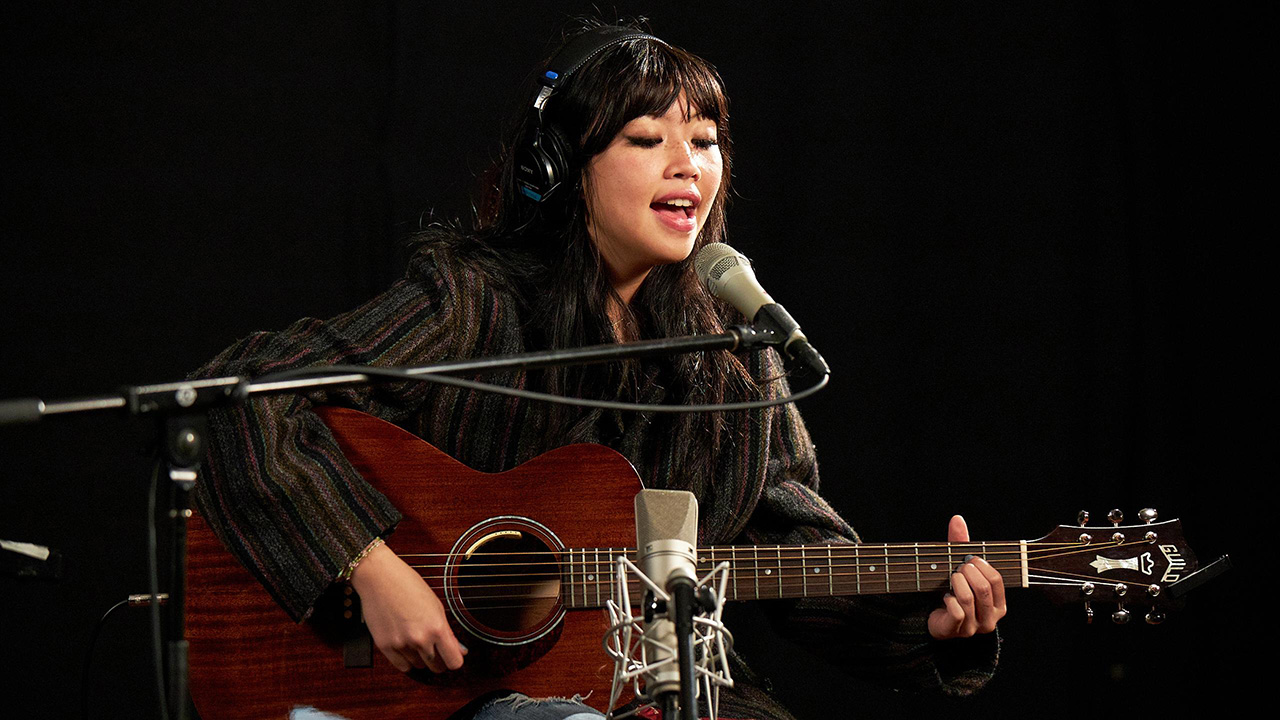 She's only 22, but Beatrice Laus — better known as beabadoobee — didn't learn how to play the guitar until she was 17. Mere months after she picked up the instrument, she uploaded her first single, "Coffee," to social media (it went viral when sampled by Powfu) – and her remarkable journey began. Over the course of the past five years, this prolific musician has released four EPs and two albums, the most recent of which is Beatopia. Laus considers the new album to be the most fully-realized representation of not only her identity as a musician (she is not, she emphasizes, a Nineties guitar rock revivalist), but a healthy, healing self.
For this FUV Live session, I was delighted to finally catch up to Bea — I've been smitten with her songs since first hearing the beautiful "Everest" on her 2018 EP, Patched Up. We spoke about her dizzying journey from bedroom-pop songwriter to venue headliner (she'll also be opening for Taylor Swift in 2023), and we also discussed the mental health challenges that many young musicians, including Bea, have faced in this pandemic era.
She also played three songs, solo acoustic, that span the spectrum of her career to date: "Coffee," "See You Soon" from Beatopia, and a new, unreleased composition, "Glue Song."
[Recorded: 10/27/22; Engineers: Jim O'Hara, Aine Mullaly, Alanna Murphy; Producer: Sarah Wardrop]
Photos by Gus Philippas on the WFUV Flickr stream