New FUV Faves: Week of August 1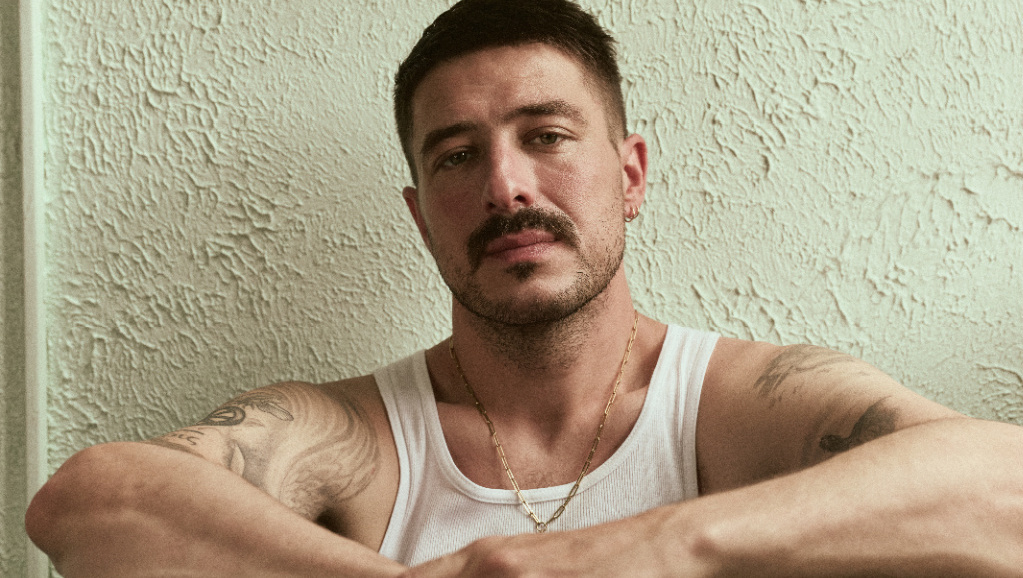 Below, a quick snapshot of some of the new releases you'll be hearing on WFUV this week:
Cuco featuring Kacey Musgraves and Adriel Favela, "Sitting in the Corner"
Earlier in July, Cuco released his breezy gem of a second album, Fantasy Gateway. The Californian bedroom pop musician and producer, real name Omar Banos, broke out with 2019's Para Mi, but this new album  — the very essence of a summertime listen — expands on his glossy, often dreamy sound. The luxurious, lovelorn reverie of "Sitting in the Corner" has an easy tide of backing vocals from both Kacey Musgraves and Adriel Favela and reflects Banos's own Mexican-American heritage with a nod to norteño music and a laid-back psychedelic groove. (Other album collaborators include Mexican singer and songwriter Bratty and fellow Californian DannyLux.) Cuco plays The Brooklyn Mirage on August 24.
First Aid Kit, "The Boys of Summer"
First Aid Kit have followed up their own recent single, "Angel," the Swedish sisters' first new music in three years, with a surprising cover: Don Henley's "The Boys Of Summer." The simmering machismo of the 1984 original, written by Henley and The Heartbreakers' Mike Campbell, is reconfigured with a celestial folk-rock shimmer by Johanna and Klara Söderberg and they make it their own; in fact, they've been covering "Boys of Summer" during their live sets for a while. While the urgency (and blazing guitar solo) remains, the song breaks open with startling fragility in their hands. First Aid Kit have an affection for covers, releasing a live Leonard Cohen tribute album, Who By Fire, last year.  First Aid Kit play Forest Hills Stadium on August 19, supporting headliner Lord Huron. First Aid Kit has done two FUV Live sessions too, in 2012 and 2018.
Jack White, "A Tip From You to Me"
This handsome song, which has a bit of an early Elton John vibe (think "Amoreena"), comes from Jack White's second album of 2022, the July-released Entering Heaven Alive which follows April's Fear of the Dawn. The latest White project is his fifth solo studio album to date and includes previously released singles "If I Die Tomorrow," "Love Is Selfish," and "Queen of the Bees." Released on White's own Third Man Records, the acoustically-driven album is described by Rolling Stone as a "singer-songwriter therapy session — in a good way" and if you're a collector of all things Jack White, dig out your wallet: he's got limited vinyl available via the Third Man Records store, as well as a limited edition Bandcamp exclusive white cassette. Jack also chatted with host Eric Holland in 2019, when The Raconteurs released Help Us Stranger.
Jessie Ware, "Free Yourself"
It's been two years since London's Jessie Ware released the very danceable What's Your Pleasure?, which she co-produced with James Ford. Ware, who first visited WFUV for a session with host Kara Manning back in 2013 before the release of her debut album, Devotion, has a fifth album on the horizon, still untitled. The first track from that new record is the anthem-ready "Free Yourself," a piano house banger, co-written with Clarence Coffee Jr.  (Dua Lipa, Lizzo, Years & Years) and produced by Stuart Price (Madonna, The Killers, Dua Lipa). Ware says that the song is "the beginning of a new era for me." Jessie played Glastonbury back in June and did a rousing version of "Free Yourself" live; she'll also support Harry Styles for five dates at Chicago's United Center in October.
Julia Jacklin, "I Was Neon"
Originally from the Blue Mountains of Sydney, Melbourne-based Julia Jacklin will release her third solo album, Pre Pleasure, on August 26. The song was first written for one of Julia's side projects, Rattlesnakes (she was the drummer for the group), but Covid scuttled the band. When Julia traveled to Montréal to record with The Weather Station's Ben Whitely and Will Kidman, she rewrote the song "during a time when I was desperately longing for a version of myself that I feared was gone forever." She says that she was "thinking of ["I Was Neon"] when I made the album cover, this song is the album cover really." Julia has been a frequent visitor to FUV's Studio A: She first did a session in 2016 around the release of her debut album, Don't Let the Kids Win, and again in 2019, to chat about her second solo album, Crushing. She headlines Brooklyn Steel on September 16 with Kara Jackson.
Marcus Mumford, "Grace"
"Grace" can be found on Marcus Mumford's solo debut album, called (self-titled), released on September 16. Produced by Blake Mills (Dawes, John Legend, Laura Marling), the album has an impressive roster of guests, including Brandi Carlile, Phoebe Bridgers, Clairo and on "Grace," Danielle Ponder (backing vocals) and Pino Palladino (bass). Marcus's solo turn doesn't necessarily signal the end of Mumford & Sons — although their last album was 2018's Delta — but rather a cycle of songs that Marcus said that "the lads in the band" suggested he tell on his own terms. "Grace" is a good example, alluding to themes of recovery and cleansing via a stark, powerful (and hydrated) video. Marcus, a longtime friend of FUV who played our 2019 Holiday Cheer for FUV benefit with Mumford & Sons, tours North America as a solo artist this fall, playing the Beacon Theatre on November 7 with The A's opening.
Mitski, "Should've Been Me"
If you were at either of Mitski's two sold-out concerts at Radio City Music Hall in July, you might remember her electrifying live performance of this track as she feverishly gamboled across the stage with theatrical  twirls, knocking on imaginary doors to nowhere. This catchy rocker, found on Mitski's sixth album Laurel Hell,  released in February, tackles romantic upheaval, betrayal, and forgiveness with the songwriter's lyrically sharp twists and turns. And if you think you hear a little bit of Hall & Oates' "Maneater" lurking in the shadows, you've got good ears. As Mitski told The Guardian earlier this year, the album's influences include "Scott Walker, Vangelis, Giorgio Moroder, Iggy Pop during his Berlin years, Arthur Russell and a secret reference that we perhaps shouldn't reveal: Hall & Oates." Mitski's North American tour continues through November. Visit FUV's archives for a 2017 FUV Live session with Mitski too.
Plains, "Problem With It"
Friends Katie Crutchfield of Waxahatchee and singer-songwriter Jess Williamson are now a duo, called Plains. In addition to this brand new single, "Problem With It," they're releasing an album, I Walked With You A Ways, on October 14 as a one-time side project The album was recorded at Brad Cook's Durham, North Carolina studio (Cook produced Waxahatchee's last album, Saint Cloud) with a backing band that includes Spencer Tweedy and Phil Cook. "We gave ourselves permission to lean into the music that raised us and write the kind of classic timeless songs that we both grew up singing along to," says Williamson, who released her most recent solo album, Sorceress, in 2020. "For me that was The Chicks and Dolly Parton, and having a place to channel those influences was an absolute blast." Earlier this summer, Crutchfield and her Waxahatchee bandmates played Central Park SummerStage, supporting 2020's Saint Cloud; as Plains, Crutchfield and Williamson will be at Webster Hall on November 11.
The Lumineers, "A.M Radio"
Another single from the band's Brightside, released at the start of 2022, Wesley Schultz describes this rousing, slow-building song as "an anthem about the supernatural pull of one's calling in life – for Jeremiah [Fraites] and me, it was songs." The pair, who recorded the video for "A.M. Radio" in their old high school, played the tune live during their 2022 FUV Live session with host Alisa Ali. Brightside was produced by Simone Felice and David Baron at Sun Mountain Studios in Boiceville, New York and features Felice and Baron, The Felice Brothers' James Felice, Diana DeMuth, The Lumineers' touring members Byron Isaacs and Lauren Jacobson, and Cindy Mizelle (Bruce Springsteen, Dave Matthews Band). This past May, The Lumineers released a live EP, Live From Last Night of Tour, recorded in Milwaukee on March 11, 2020, right before the pandemic lockdown. The Lumineers are on tour and play the Sound on Sound Music Festival in Bridgeport, Connecticut on September 24.
U.S. Girls, "So Typically Now"
This single from Chicago-born, Toronto-based Meg Remy of U.S Girls features Cleveland artist and activist Kyle Kidd on backing vocals. It's the first U.S. Girls release since a 2021 Glenn Gould tribute, a Christmas song and 2020's Heavy Light. Remy, who has been shortlisted for the prestigious Polaris Prize in Canada three times (including Heavy Light), directed the video for the scathing "So Typically Now" which grapples with pandemic's affect on real estate greed and displacement ("Brooklyn's dead and Kingston's booming"). Last year, Remy published a memoir, Begin By Telling.