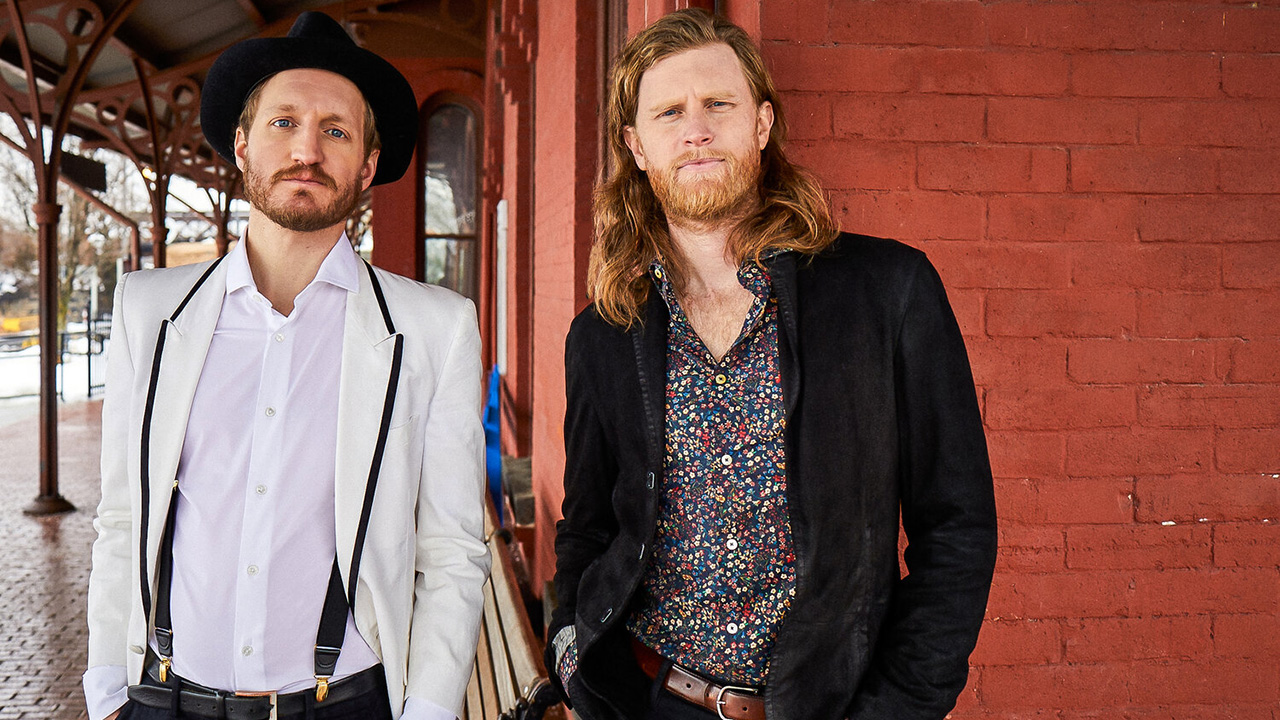 The Lumineers first visited Studio A back in 2012 when they released their self-titled debut, and a lot has happened for Wesley Schultz and Jeremiah Fraites since then. They were nominated twice for Grammys, sold millions of records and have toured all over the world. With each album, they also became more skilled and meticulous songwriters, but with their latest, Brightside, they decided to play it fast and loose.
When I caught up with Wesley, he explained that he and Jeremiah went to the studio with only vague ideas for the songs, but once they got together with producer Simone Felice (of the Felice Brothers), the music and words came together quickly and they felt exhilarated by the process. That feeling of renewed optimism comes through loud and clear on the new album, and Wesley told me that it's the most fun they've ever had making a record.
We also talked about musical influences and how and where you can see them reflected in their songs — and song titles, like "Birthday." Like most of us, The Lumineers are big fans of the Beatles, and that led us to discuss Peter Jackson's documentary series, "The Beatles: Get Back," and how well it revealed the process of songwriting.
Hear our whole conversation in the player above, including two beautiful live performances that Wesley and Jeremiah shared with us of "A.M. Radio" and "Where We Are."
[Recorded: 5/12/22; Engineer: Jim O'Hara; Producer: Sarah Wardrop]