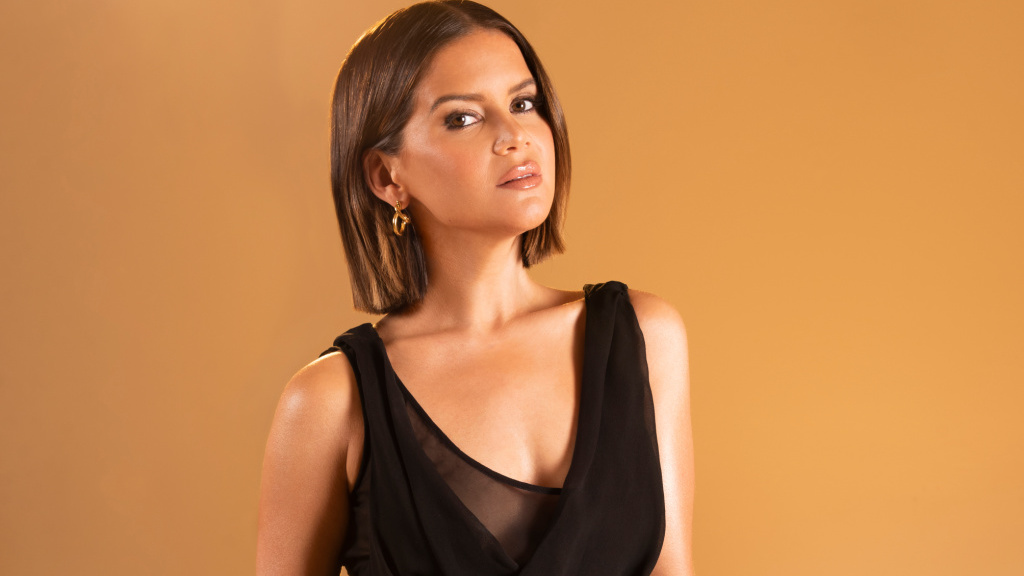 A quick overview of some of the new songs heard on WFUV:
Maren Morris, "The Tree"
Grammy winner Maren Morris has released a new two-track EP, The Bridge, via Columbia Records with midtempo "The Tree," produced by Greg Kurstin (Adele, Foo Fighters, Paul McCartney) and the ballad "Get the Hell Out of Here," produced by Bleachers' Jack Antonoff.
The Bridge's songs reflect Morris's next step, which looks beyond country music. "They express a very righteously angry and liberating phase of my life these past couple of years but also how my navigation is finally pointing towards the future, whatever that may be or sound like," she explains in a press release. "Honoring where I've been and what I've achieved in country music, but also freely moving forward."
The Bridge follows Morris's 2022 album, Humble Quest. As an LGBTQ+ ally, she was honored at the GLAAD Media Awards earlier this year and played Nashville's "Love Rising" benefit. She just concluded a tour with The Chicks.
The National (featuring Rosanne Cash), "Crumble"
On September 18, The National released a surprise album, Laugh Track, on 4AD, described on their Instagram as a "second half/companion" with First Two Pages of Frankenstein, which came out in April. The band also says that Laugh Track is a "new statement of intent."
The moody rumble of "Crumble" features vocals from Rosanne Cash who said on Instagram that "Singing with Matt Berninger is a DREAM." (Caps all Rosanne's.) Other guests on Laugh Track include Phoebe Bridgers and Bon Iver, the latter on the previously released "Weird Goodbyes," which came out in 2022.  Meanwhile, The National is still on tour, performing throughout the UK and Europe after September's Homecoming Show. As for Cash, the 30th anniversary edition of 1993's The Wheel will be released on November 17.
Thee Sacred Souls, "Can I Call You Rose"
San Diego's Thee Sacred Souls released this track back in 2020, making it the trio's first-ever single, and one of five premier 45s for Daptone Records' new Penrose Records imprint. The soulful track then landed on the band's self-titled 2022 debut album.
In an interview with Rolling Stone, drummer/songwriter Alex Garcia says that "Can I Call You Rose" is a foundational track for the trio: ""It's kind of like the genesis of how we formed as a band," Garcia says. "I had written an instrumental in July of like 2018, and I wasn't sure what to do with the song. It wasn't complete until Josh [Lane} came along and just literally recorded the vocals on the spot that same day I showed it to him."
Thee Sacred Souls have announced a few East Coast dates in December, including Philadelphia's Union Transfer on December 9.
Allison Russell, "The Returner"
This is the title track of the second solo album from Canadian-born, Nashville-based songwriter, poet and activist Allison Russell, out now on Fantasy. Russell wrote and co-produced the album with her partner JT Nero and Drew Lindsay (who work as dim star), recording in December 2022 in Los Angeles at Henson Recording Studios. Accompanying Allison is her "Rainbow Coalition" of musicians and friends, including Wendy & Lisa of The Revolution, Elizabeth Pupo-Walker, Ganessa James, Joy Clark, Meg McCormick and many others.
Russell describes The Returner as more rooted in the present, whereas her debut solo album, 2021's Outside Child, focused deeply on her traumatic past. It's also, as she tells Variety, a happier album: "Musically, it definitely has a more celebratory feel. And it's more embodied overall. You don't have to take the cerebral journey if you don't want to." (An eventual third volume will dwell in the future.)
Allison also played the High Line Bash for FUV in May 2023, previewing a couple of songs on The Returner. She'll be at Music Hall of Williamsburg on November 30 and the Caramoor Center for Music and the Arts in Katonah, New York on December 2.
Bleachers, "Modern Girl"
Jack Antonoff's Bleachers are back with a sax-sparked, bar brawl of a single (which also features in the Netflix series finale of "Sex Education."). It's the New Jersey's band's first release with their new label, Dirty Hit, and if you think you hear a bit of Bruce Springsteen, Billy Joel, or Southside Johnny references creeping in, maybe you do.
Bleachers has released three albums, most recently the sextet's 2021 album Take the Sadness Out of Saturday Night. A fourth is on the horizon. Jack Antonoff's marriage to actress Margaret Qualley this summer in Long Beach Island, New Jersey was attended by Taylor Swift, Lana Del Rey, and other celebs, causing massive crowds (Swifties!) to converge. In addition to 2023 collaborations with his pals Lana and Taylor, Grammy winner Antonoff's recent producing credits include Maren Morris's new single "Get the Hell Out of Here."
Goose, "Travelers I"
On September 8, Norwalk, Connecticut's Goose released a surprise three-song EP, Autumn Crossing, studio versions of fan favorites from the band's live shows: "Travelers I" (note: as in "one"), the instrumental "Travelers II" and "Elmeg the Wise." (Fans call the trio of songs the Travelers-Elmeg Suite.) "Travelers I" and "Travelers II" have been performed in the band's live sets since 2020; "Elmeg the Wise" since 2016 and it appears on 2023's Live at Radio City Music Hall.
The songs were recorded during the sessions for 2022's Dripfield with producer D. James Goodwin (Bob Weir, Kevin Morby) as The Isokon in Woodstock, New York.
Goose continues its tour of the States through October (including Eddie Vedder's Ohana Festival in California on September 29) before heading to Europe and the UK for a series of shows.