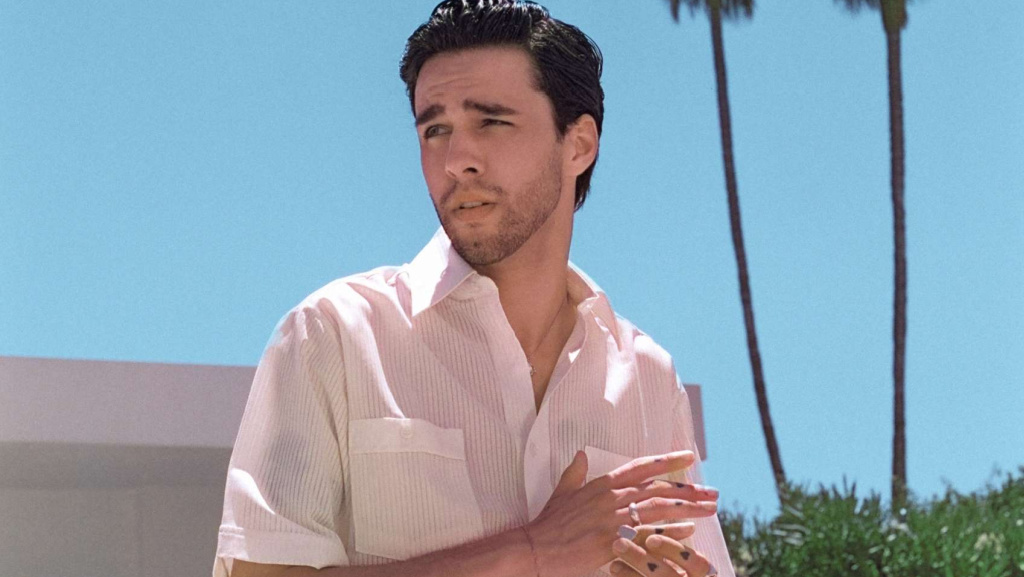 A quick overview of some of the new releases you're hearing on FUV this week.
Stephen Sanchez, "Be More"
It's already been a thrilling year for Stephen Sanchez. The young Nashville-based musician, who became a TikTok sensation thanks to the retro sheen of his hit "Until I Found You," performed that very song onstage with Elton John at Glastonbury in June, in what John has called his final UK live performance. (John has been an effusive fan of Sanchez's Roy Orbison vibe.)
Sanchez has already headlined tours based entirely on the impact of two EPs, 2022's Easy on My Eyes and 2021 What Was, Not Now. On September 22, this fast-rising star finally releases his debut album, Angel Face. "Be More" fits neatly with lovelorn croons of the '50s and '60s, a sound that Sanchez has made his niche with a contemporary twist. He's chosen a concept for this new album too, chronicling a fictitious version of himself, "The Troubadour Sanchez," who emerges in 1958 and meets the love of his life — with complications, as this single outlines:
"It's a dialogue between lovers, in this case 'The Troubadour Sanchez' and Evangeline," explains Sanchez in a statement. "'The Troubadour Sanchez' is saying how much he wants Evangeline and asking her to 'be more.' For instance, 'Be More' is far more than 'I love you' and 'I need you.' Both sides are begging and proclaiming love. That's the purpose of the song. It affirms your love is far more than you could ever understand, know, or hold within your hands by yourself."
Sanchez plays the Sea.Hear.Now Festival in Asbury Park on August 17 as well as his own headlining set at Terminal 5 on December 2. Listen back to Alisa Ali's 2022 FUV Live session with Stephen in Studio A.
Slowdive, "Kisses"
The passage of the pandemic years has been a time of grief and uncertainty — all of which is eloquently parsed by Slowdive, who release their fifth album, everything is alive, on September 1.
The emotional depth of everything is alive is one of memory and loss in the aftermath of the 2020 deaths of singer and guitarist Rachel Goswell's mother and drummer Simon Scott's father. As the incandescent beauty of "kisses" shows, there's also the gorgeous interplay that the quintet finds in their collaboration.
"Something unquantifiable happens when the five of us come together in a room," says Goswell.
The Reading-bred band's reunion in 2014, and return to recording with the release of a 2017 self-titled album, were happy surprises. They'd originally dissolved after releasing 1995's Pygmalion following a pair of albums, 1991 Just for a Day and 1993's Souvlaki, that established Slowdive as shoegazing pioneers, guided by the supple vocals of Goswell and fellow guitarist Neil Halstead. The balance of the band includes original drummer Scott (not on Pygmalion), guitarist Christian Savill, and bassist Nick Chaplin.
Not surprisingly, Slowdive have sold out the bulk of their fall North American tour, including two dates at Webster Hall on September 27 and 28. Listen on demand to Kara Manning's 2017 FUV Live session with Slowdive.