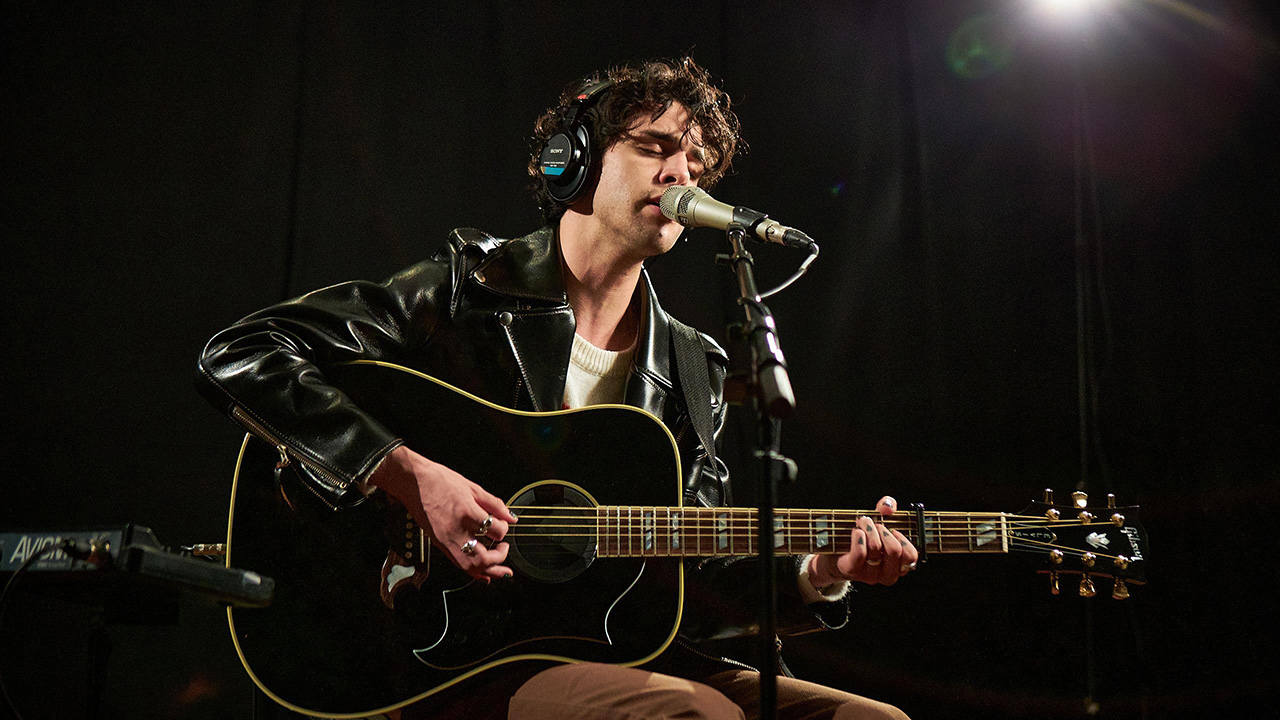 I spoke with Nashville-based singer and songwriter Stephen Sanchez, whose retro-sounding ballad, "Until I Found You," has been a favorite on WFUV.
As Stephen explained to me, his musical taste was informed by rummaging through his grandfather's record collection. But as a 19-year-old guy, of course, he also loves contemporary music by artists and bands such as Harry Styles, Lord Huron, and Los Angeles's Foster the People.
Actually, one of the things that kind of kick-started Sanchez's music career was his cover of Cage the Elephant's "Cigarette Daydreams." Stephen uploaded his version to TikTok and to his surprise, it caught fire and went viral. He soon had millions of followers online.
Stephen has done several amazing covers, but his original songs are what got him signed to a record deal. Last year, he released his first EP, What Was, Not Now, and his new EP, Easy On My Eyes, was released this month. He'll be putting out his debut album soon — and he shared more on that news in our conversation.
Stephen also performed three songs in Studio A, treating us to "Until I Found You," as well as "Lady By the Sea" and "See The Light."
[Recorded: 6/29/22; Engineers: Jim O'Hara, Allen Wang, Meghana Goli; Producer: Sarah Wardrop]