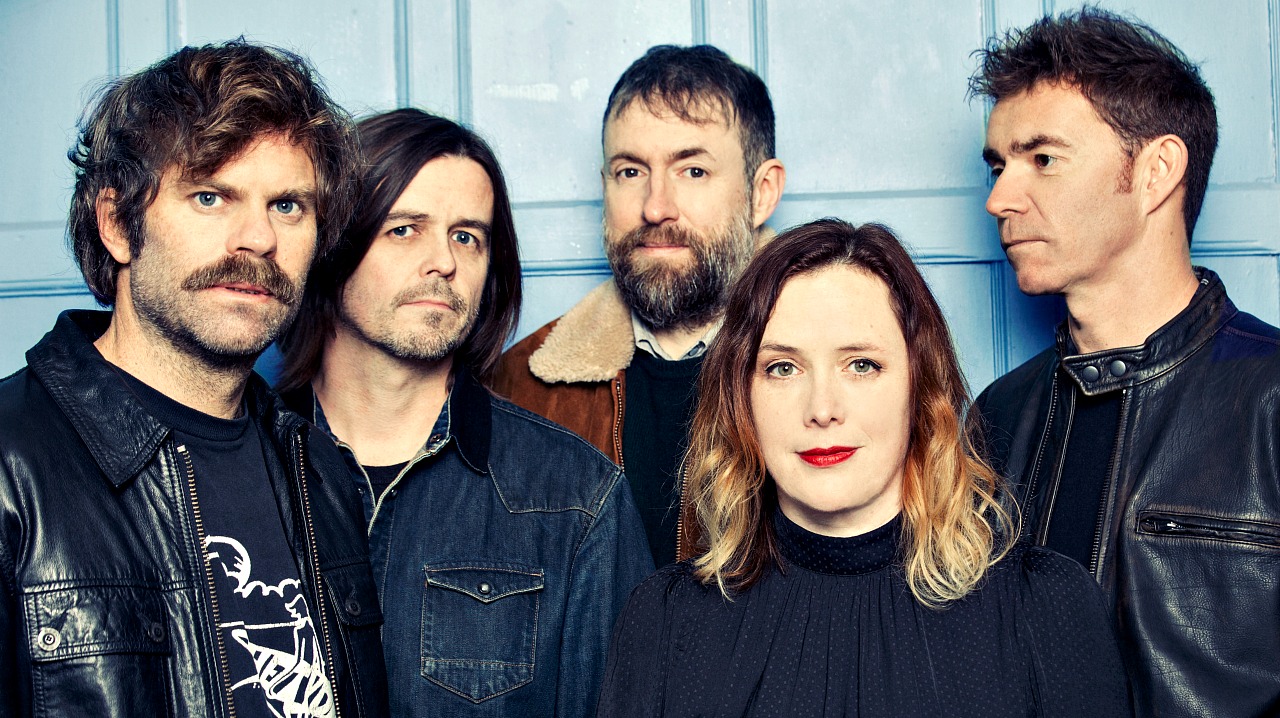 The return of Slowdive in 2014 was an unlikely, wonderful surprise. The Reading-born group's reunion came nearly twenty years after the release of its 1995 album, Pygmalion, and the bandmates' breakup not long after they were dropped from their record label, Creation.
After Slowdive's slow and sorrowful fade, Neil Halstead and Rachel Goswell formed the country pop-leaning Mojave 3 with touring member Ian McCutcheon. Solo releases and life changes further distanced the former bandmates from that chapter of their history.
Slowdive was a pioneer in what music critics dubbed "shoegaze" back in the late Eighties and early Nineties. But as Britpop ascended, those dream pop bands — with songs that folded like origami into layers upon layers of guitar, murmured vocals and bold effects — were dismissed and even derided by UK music critics  But the "beautiful noise" explored by bands like Slowdive, Ride, My Bloody Valentine, Swervedriver, Cocteau Twins and the Jesus and Mary Chain, is now recognized as a pivotal influence on scores of contemporary bands and musicians.
Slowdive's core lineup of Halstead, Goswell, Christian Savill, Nick Chaplin and Simon Scott has not only reunited for a series of triumphant tour dates, but in 2017, to the delight of their devoted fans, they released a long, long overdue fourth album. They've titled it Slowdive; a simple reintroduction to their gorgeous, visceral dreamscapes. 
I spoke to Slowdive's Goswell and Savill before one of their shows this past spring, and they chatted about the band's resurrection, those early rehearsals, and the new album.
[recorded: 5/2/17]