Lucinda Williams: Holiday Cheer for FUV 2016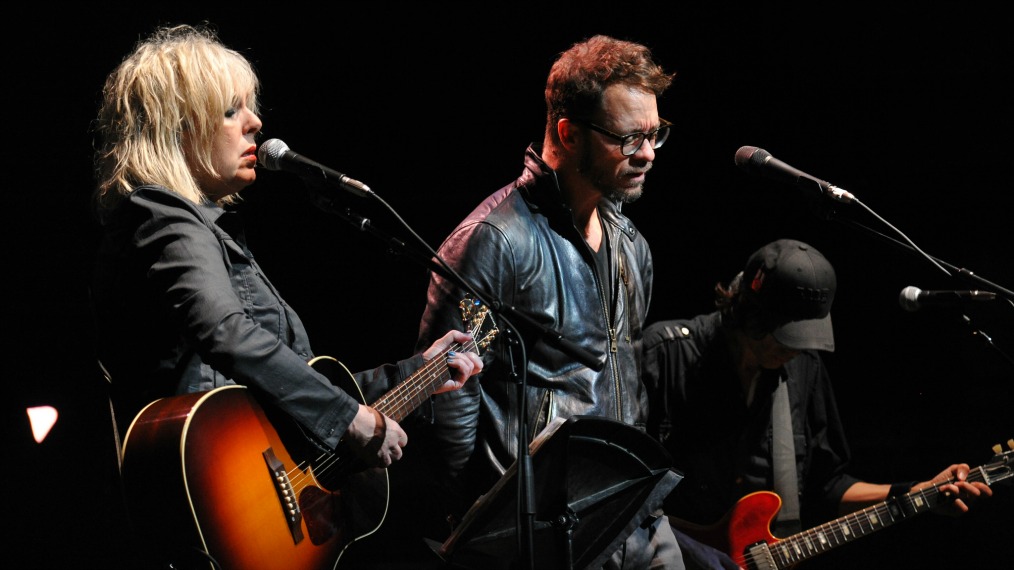 Lucinda Williams is not only one of our FUV Essentials, she is a veteran of our Holiday Cheer for FUV: Live from the Beacon Theatre concerts, having headlined in 2012 and also taken the stage with Amos Lee and Friends last year. Today, on her birthday, we look back to Lucinda's 2016 Holiday Cheer performance on FUV Live.
To open her performance, Williams noted that the title track to 2016's The Ghosts of Highway 20, is a sequel of sorts to "Car Wheels on a Gravel Road." The child of that 1998 song, face pressed against the automobile's window, is now a woman. And, as Williams thoughtfully presented, that woman is still looking out the window, "little bit of dirt mixed with tears." Williams' arresting performance of that track, solo on acoustic guitar, set the tone of her entire set — defiant, gruff, aching and unapologetically angry too. Accompanied by longtime guitarist, the deft Stuart Mathis, Williams' selections were attuned to current events. She brought a keening, blistering anguish to "World Without Tears" and "Lake Charles." ("There are a couple of songs that make their way into the sets night after night — this is one of them," said Williams before launching into "Lake Charles.")
Describing Amos Lee as "one of my favorite songwriters and singers" (the pair worked together on Lee's 2011 album Mission Bell and have co-headlined tour dates), Williams brought Lee out for a souful duet on "Little Angel, Little Brother" from 1992's Sweet Old World and delivered a particularly sassy "Honey Bee" from 2008's Little Honey. But it was in her revamped last song, the caustic "Foolishness" from 2014's Down Where The Spirit Meets The Bone, that Williams hit the stunning apex of her set. She altered the song's already-potent lyrics — decrying "fearmongers" and "liars" — to mirror the current state of American discourse and politics, denouncing racism, sexism, hatred, greed, and more. It was an unforgettable moment in the show and one which earned Williams an ardent standing ovation from the audience.
Ghosts of Highway 20
World Without Tears
Lake Charles
Little Angel, Little Brother (with Amos Lee) [Facebook Live Video]
Honey Bee
Foolishness
[recorded: 11/30/16]
Flickr Gallery