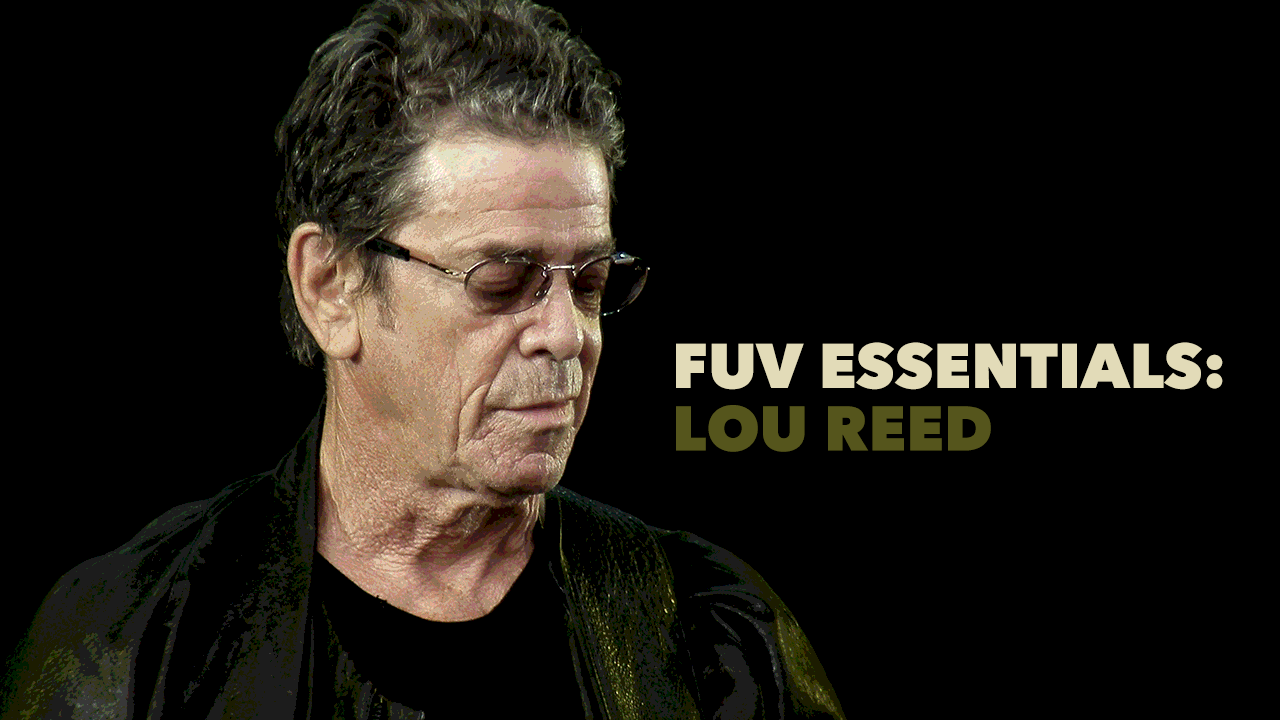 New York might be rich in architectural landmarks, like the Chrysler Building and the Brooklyn Bridge, but that's not what defines this city. New York can't exist without its cultural heart: writers, musicians, visual artists, dancers, actors, photographers, filmmakers and designers reveal the city's soul far more than the tallest skyscraper or the most ornate facade.
When assessing the long history of Gotham's darkly inscrutable downtown cool, one of its most pivotal ambassadors was Lou Reed. And one of the greatest albums ever written about this tough, tender, fearless and fickle metropolis — and probably Reed's most powerful work too — was his own 1989 release, New York. His sketches of the city and its denizens in songs like "Halloween Parade," an elegy for those killed by the HIV/AIDS epidemic, "Last Great American Whale," or the familial agony of "Endless Cycle," are vivid testaments to his lyrical and literary virtuosity.
Because the Brooklyn-born and Freeport, Long Island-raised Reed and New York City were so mythically entwined from the Sixties on, the death of the iconic rock musician in October 2013 felt sharply personal. For over fifty years, Reed was not only one of rock's pioneers, dramatically shifting from a Pickwick Records songwriter to the Velvet Underground's dark knight, but he also reflected the city's mercurial temperament too.
Sometimes he wore a prickly, choleric demeanor like a suit of armour, much to the consternation of music journalists, broadcasters and even his fellow musicians and fans. His matter-of-fact, half-spoken vocals, thick with a New York accent, matched that mercurial mood too; he could be acidic, plangent or hilarious. But there was real vulnerability that shaped his world view too, as tough and melancholy as it sometimes skewed. He finally found life-altering joy and contentment after he met his partner of 21 years, Laurie Anderson — and no one perceived Reed's generosity, genius and geniality as clearly as Anderson.
She wrote eloquently about her husband for Rolling Stone after his passing: "When you marry your best friend of many years, there should be another name for it," Anderson wrote. "But the thing that surprised me about getting married was the way it altered time. And also the way it added a tenderness that was somehow completely new. To paraphrase the great Willie Nelson: 'Ninety percent of the people in the world end up with the wrong person. And that's what makes the jukebox spin.' Lou's jukebox spun for love and many other things, too — beauty, pain, history, courage, mystery."
In Reed's work with the Velvet Underground, his collaboration with John Cale on Songs for Drella (for Andy Warhol), and his own fearless solo work, including New York, 1972's landmark Transformer, 1973's Berlin, 1976's Coney Island Baby, and his meditation on death, 1992's Magic and Loss, no topic was off limits. Reed's songs were bracing observations on politics, gender fluidity and the LGBTQ community, drug addiction, death, suicide, depression, poverty, prostitution, abuse, mental illness, and hopelessness. He also wrote about love, joy and redemption too. And while his more impenetrable releases, like 1975's antagonistic Metal Machine Music and his 2011 collaboration with Metallica, Lulu, might defy easy radio play, Reed had a way with a perfect, if unconventional, single too: "Walk On the Wild Side," "Perfect Day," "I Love You, Suzanne," "Dirty Boulevard" or the Velvet Underground's "Sweet Jane."
Reed didn't wallow in grim subjects for the sake of provocation, but to reflect urban life and humanity with accuracy and empathy. His visceral, poetic perspective galvanized a long line of songwriters too — David Bowie, Joy Division (and New Order), Sonic Youth, Morrissey, the Strokes, Talking Heads, U2, Underworld, Anohni, the National, Arcade Fire and Nirvana were all inspired by Lou Reed, with and without the Velvet Underground.
In 2021, a compilation, I'll Be Your Mirror: A Tribute To The Velvet Underground & Nico, rounded up musicians like Courtney Barnett, Michael Stipe and Kurt Vile to cover the Velvets' 1967 debut.
As long as there is a New York, Reed's legacy will always be an indelible part of the city's spirit — he was an icon of literary, punk romanticism. Every walk down a West Village side street, a shortcut through Alphabet City, or a subway ride to the Bronx is a reminder of Reed's uncompromising eye for the messy, tangled tumble of this city's characters. Lou Reed's words and music were as vivid as photographs and essential to understanding ourselves — and it's why he's one of our core FUV Essentials artists. (originally published on 2/24/2017)
More:

Hurray for the Riff Raff: Five Essential Lou Reed Songs
Listen