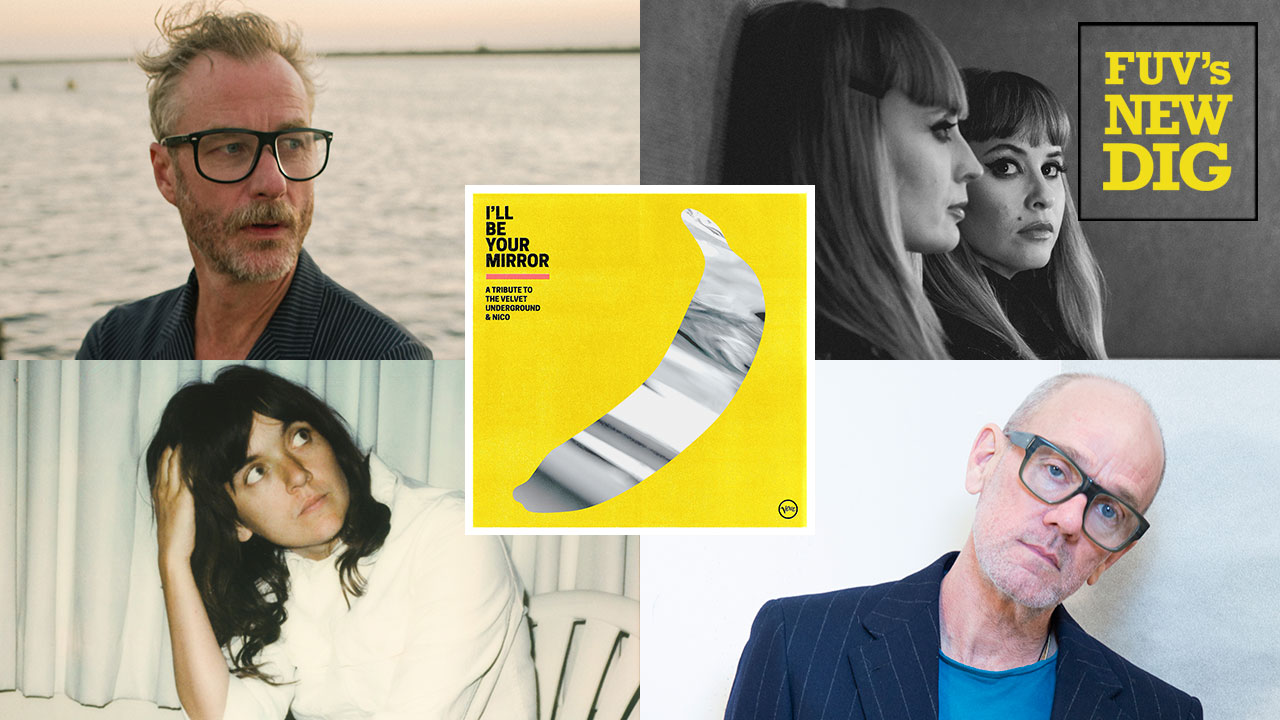 Various Artists
I'll Be Your Mirror: A Tribute To The Velvet Underground & Nico
Verve Records
Why This Album Matters:
Groundbreaking and influential, 1967's The Velvet Underground & Nico has had an immense impact on rock culture which continues to be felt today, 54 years after its release. The album helped draw the blueprints for a myriad of diverse genres and subgenres, including the entire concept of alternative rock, as well as punk, grunge, art rock, and more. The passage of time has not diminished the album's influence one bit; in fact, its relevance has grown. This fall, a collective of contemporary artists have contributed their own interpretations of these eleven pivotal songs, all written or cowritten by the Velvets' lead singer and guitarist Lou Reed. 
In Their Own Words:
"Lou Reed/the Velvet Underground were probably my earliest classic rock influence," Kurt Vile told Rolling Stone. "I loved it. The first time I heard them, I'm sure I was probably stoned. When you hear music like that, so organic and raw, but you know, so confident, all those things combined, [it's] so cool. So unapologetic. It just has an effect on you that you can't even necessarily detect at the moment."
Highlights:
"All Tomorrow's Parties" by St. Vincent and Thomas Bartlett,  "Femme Fatale" by Sharon Van Etten, "I'll Be Your Mirror" by Courtney Barnett, "Run Run Run" by Kurt Vile and the Violators and "Sunday Morning" by Michael Stipe.
Why You Will Dig I'll Be Your Mirror:
Tribute albums can be tricky beasts and few actually hit the mark the way I'll Be Your Mirror does. It is a daunting mission to re-imagine The Velvet Underground & Nico in its entirety and by doing so with different artists makes the overall goal even more formidable. The result is a re-imagining that is an extraordinary homage.
All of the artists who contribute to this album possess qualities that can be traced back to the original. Many of the interpretations stay relatively close to the Velvets' version, but they all add enough individuality to avoid becoming carbon copies. Conversely, those that offer a welcome individuality do so while retaining the qualities that made the original special. There are faithful covers: Michael Stipe's reverential, hymn-like version of "Sunday Morning" and the vaguely industrial take on "I'm Waiting For The Man" by the National's Matt Berninger. Indie pop's King Princess opts for a straightforward interpretation of "There She Goes Again." The album is wildly hypnotic marriage of spoken word, art pop, and jazz, especially via St. Vincent and Thomas Barlett's collaborative "All Tomorrow's Parties." Kurt Vile and the Violators get primal on the guitar-drenched "Run Run Run" while Iggy Pop and Matt Sweeney's blistering, furious take on "European Son" thrills. There's also a brilliant "Venus In Furs," turned into an epic and chilling vehicle for strings and voice by Andrew Bird and Lucius's Jess Wolfe and Holly Laessig.
Recommended If You Like:
The Velvet Underground — Lou Reed, John Cale, Maureen "Moe" Tucker, Sterling Morrison and Nico — and all of the artists who appear on this album.
FYI:
- Hal Willner, who passed away in 2020, was executive producer of this new collection. It is his final release. Willner was Reed's good friend.
- Velvet Underground has claimed that the original album was produced by Andy Warhol, but in reality, Warhol had little, if anything, to do with it. However, he did finance the recording sessions and created the album's iconic cover art, that "peel back and see" banana. Production of the album was actually handled by numerous engineers and behind-the-scenes folk, notably Tom Wilson.
- Nico is credited on the original album as its "chanteuse," but following its release, both the band and Nico went their separate ways. The Velvets' White Light/White Heat came out in early 1968, while Nico released her first solo album, Nico: Chelsea Girl, later in 1967.