Devon Gilfillian: Rockwood Music Hall 2023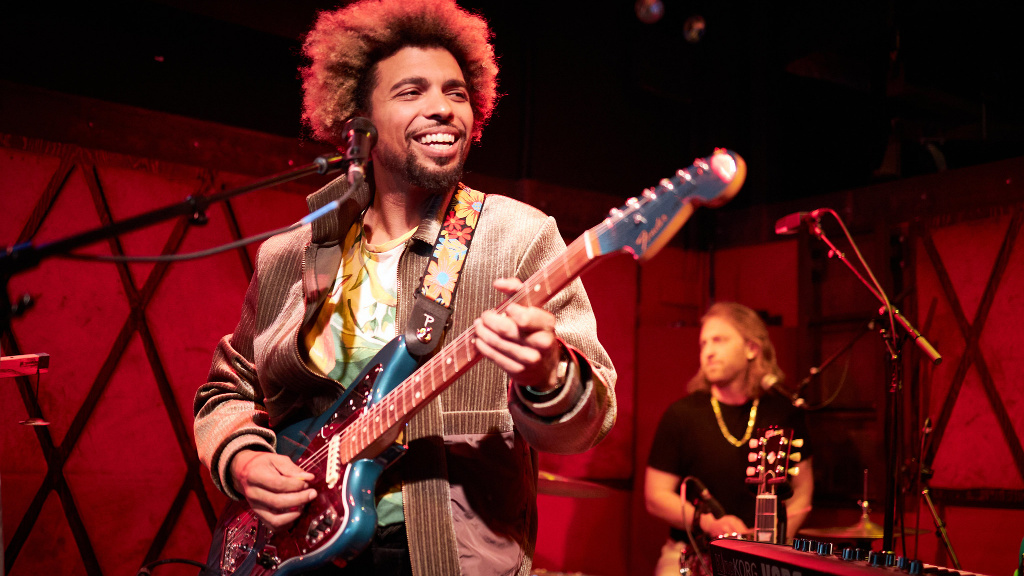 You probably remember hearing Devon Gilfillian's "The Good Life" and "Get Out and Get It" on FUV back in 2020 when he released his debut album, Black Hole Rainbow, and you might have caught our 2019 FUV Live session with this gifted Nashville-based songwriter too.
In the midst of a chaotic and confusing time during the pandemic, he brought his guitar out to a protest and sang Marvin Gaye's "What's Going On" to the crowd. This led him to the ambitious project of covering the whole of What's Going On, which he discussed in a Q&A with us back in 2021.
Gilfillian is back in 2023 with an album of original material, Love You Anyway, and the songs on here demonstrate what a kind and loving soul he has. He recognizes that we can never get everyone on the same page politically, but we can still love one another anyway.
The songs are a reminder that we can focus on joy and just let your body move. Enjoy his radiant performance from Rockwood Music Hall via the player above and and check out the videos too.
See all photos from the concert via FUV's Flickr.
Set List:
Better Broken
The Recipe
All I Really Wanna Do
Brown Sugar Queen
What's Going On
Imma Let My Body Move
Love You Anyway
[Recorded: 4/18/23; Engineered by Jim O'Hara, produced by José Ozoria]