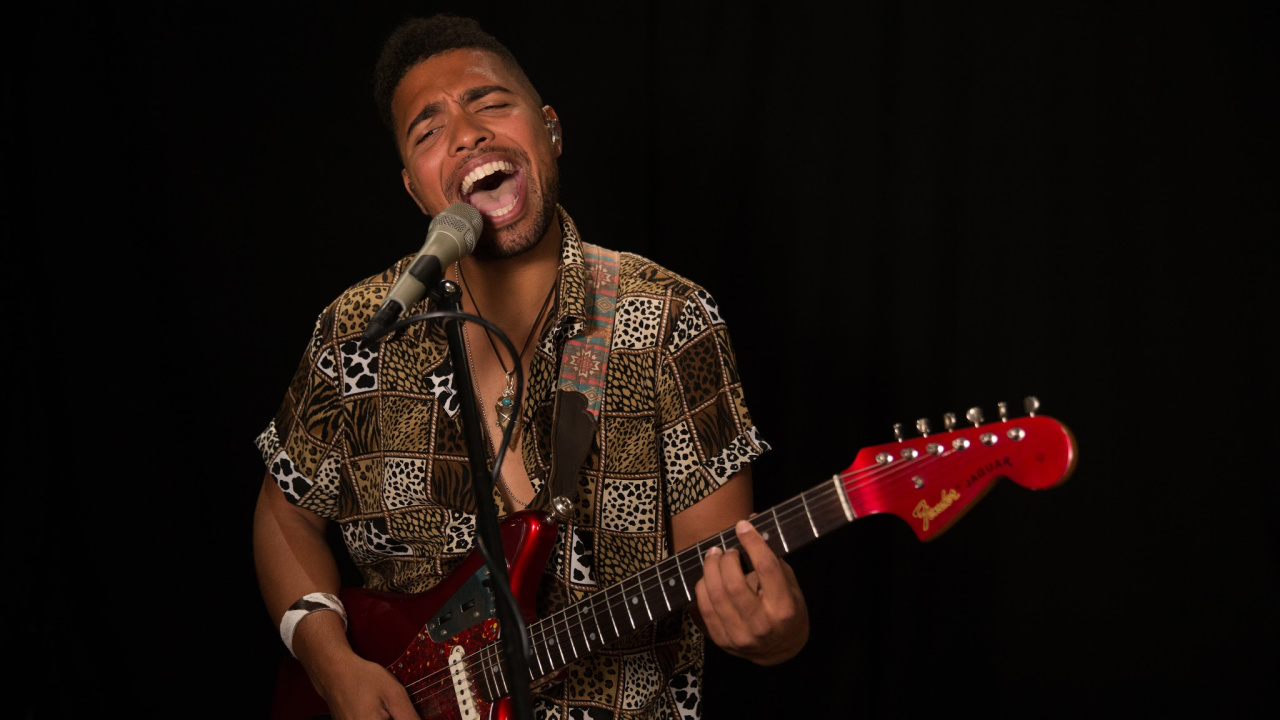 Devon Gilfillian is about to release his major label debut album, Black Hole Rainbow, in early 2020. He's been around for awhile, though, and maybe you've seen him at the Newport Folk or Clearwater festivals. He's a big talent with style, skills, and a million-dollar smile.
Gilfillian is from the Philly area but found his musical home in Nashville, where he's lived since 2013. When he brought his band to Studio A, they performed a new song, "Get Out and Get It," and an older one, "Here and Now," from Gilfillian's self-titled EP.
I also talked with Gilfillian about getting his start, getting out of his own way, and following his muse and those of his heroes. He is an interesting guy and an artist to watch, for sure.
[Recorded: 7/30/19; Engineer: Jim O'Hara]