Breaking Bands 2012: TAS New Faces To Watch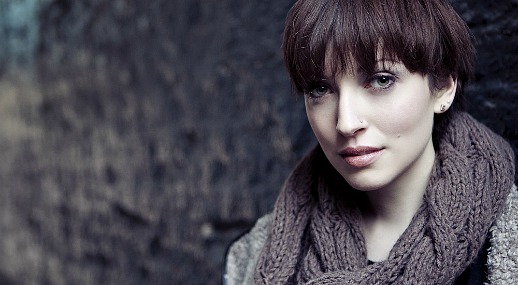 Looking ahead to 2012, The Alternate Side staff — not normally betting folk — are gambling that bands and artists like Alabama Shakes, Daughter, Gary Clark Jr., Hospitality, 2:54, Zambri, Lucy Rose, The Cold and Lovely and Friends will making a significant impact over the next twelve months. At the very least, we're really looking forward to their debut (or next) albums.  
Russ Borris (Host of The Alternate Side and WFUV's Assistant Music Director)
Guineafowl: This band from Sydney started as a solo project from Sam Yeldham who crafted his songs in typical DIY-fashion. In order to pull them off live, though, he needed a band, and so Guineafowl grew into a five piece. Check out the High Anxiety EP as they work on a full length due in 2012.
Hospitality: This Brooklyn band released an EP back in 2009 and will put out their full-length debut on Merge Records in 2012. Catchy, fun songs that are immediate and stick with you.
Hospitality - Betty Wang by MergeRecords
Alabama Shakes: Genuine garage-soul from Athens, Alabama. It's pretty authentic stuff and a sure bet to make some (more) noise in 2012.
Alisa Ali (Host of The Alternate Side, Producer and On-Air Interviewer for WFUV)
Alabama Shakes:  Apparently gaining some more pride in their home state, the Shakes have renamed themselves Alabama Shakes and they put out an excellent self-titled EP this year. They've got a kind of a retro-Motown-Southern-rock thing going on — which is just crazy enough to work. Alabama Shakes just got picked up by ATO Records and will release their full-length debut in April.
Tony Castles:  Great. Just what we need. Another band outta Williamsburg. No! Really!  I know its cool to hate on W'burg, but there are some reaslly good bands that come out of that part of Brooklyn. Case in point is Tony Castles who obtusely described their sound to CMJ as "something a younger someone who might like to be sexual maybe with someone of the opposite sex or same sex or just talk MIGHT PUT ON at a moment of fun with their friends." Interesting. Tony Castles should release a debut album this year on Das Racist's record label Greedhead.
Tony Castles - Heart In The Pipes (Kauf Remix) by LostInRecords
2:54:  London sisters Hannah and Colette Thurlow pair dark, screechy sounds with breathy vocals. Their music has an ambient, shoegaze-y feel to it, but it also feels anxious, like a caged animal.  Anyway, I really enjoy this band, now a quartet, and I hope to be seeing and hearing more from them. They've got an upcoming UK tour with The Big Pink,  so maybe that will help get them some more attention and bring them closer to our shores.
Kara Manning (TAS Web Editor/Writer, On-Air Interviewer for TAS and WFUV)
In addition to London's soulfully savvy Michael Kiwanuka and the scruffy, Motown-loving Various Cruelties, who've already been blessed by high-profile appearances on the BBC's  "Later With Jools Holland" and, in Kiwanuka's case, the BBC's Sound of 2012, the following artists and bands, from the UK and BK, should make intriguing full-length debuts next year:
Lucy Rose - Back in July, when I first heard Lucy Rose's sweet, smoky vocals on her first single, "Middle Of The Bed," I thought for a split second that it was a leaked track from Leslie Feist's not-yet-released album. Not so, but Rose, who sings frequently with Bombay Bicycle Club (and just toured with them in Europe), shares a similar, deceptively insouciant quality as Feist, masking a willful and vulnerable undertow. Rose begins recording her debut album this January, but her singles "Scar" and "Middle Of The Bed" are available now.
Lucy Rose - Middle Of The Bed by Lucy Rose
Friends: Brooklyn's Friends released one of the best singles of 2011, the come-hither, bass-led slink of "I'm His Girl" (backed by a cracking cover of Ghostown DJ's' "My Boo") so the quintet, fronted by pals Samantha Urbani and Lesley Hann, will definitely be closely watched when they finally release their debut. The band, currently on the Lucky Number label, has also been longlisted for the BBC's Sound of 2012, surprisingly the only indie artist to make the cut.
Friends - I'm His Girl by LuckyNumberMusic
Daughter: London-based Daughter, steered by the mist-shrouded vocals of 21-year-old Elena Tonra, create painfully beautiful songs that seem born from a bleak, Scandinavian detective thriller, like the love-as-murder "Landfill." Since Tonra works with her boyfriend Igor Haefeli, that might not bode well for their romantic future, but it makes for pretty compelling music. They are just two excellent EPs into their career, releasing The Wild Youth in November on Communion and His Young Heart last spring. Their full-length debut can't come soon enough.
Daughter - Landfill (taken from the 'His Young Heart' EP) by ohDaughter
The 2 Bears: Yes, it's a bit easy to predict that a side project from Hot Chip's Joe Goddard, joined by ex-publicist Raf Rundell, might get some attention. However, it's not so much for the Hot Chip connection, but for the 2 Bears' plushie convention weirdness (or adorableness) — the duo wear bear costumes in performance — matched with terrific singles like "Work" or their cover of Sade's "When Am I Going To Make A Living?" that seems to be getting them the most press.  Fusty-smelling bear suits aside, their exuberant dance-pop debut, Be Strong, drops in January
Eric Holland (TAS Weekend Host, WFUV Presenter)
13Ghosts:  This Birmingham, Alabama band started in 1998 but found difficulty gaining momentum, due to extended periods of not playing together. They released two albums in 2011, Garland of Bottles Flies (Skybucket Records) and the snarling Liars Melody (This Is American Music), which create a twisted world of memorable characters and unpredictable soundscapes. They've received some press but are still a discovery waiting for New York City.
13ghosts - Broken Objects by No Deal Music
Air Review: A five-piece out of the Dallas area; their America's Son EP boasts hooky, well-crafted songs.
Zambri: Alongside the former lineup of School of Seven Bells, there is room on TAS for another band featuring twin sisters.  Cristi Jo and Jessica Zambri piqued my interest with their moody pop on their Glossolalia EP, produced by Chris Coady (who has worked with Beach House).
Sarah Wardrop (TAS Substitute Host, WFUV Assistant Program Director, WFUV Music Weekend Host)
Alabama Shakes:  Where some bands draw from the classic soul sound with polish and precision, this Athens, Alabama foursome turns up the volume and stays rough around the edges. With their debut album set for release in the spring, here's hoping they don't get swayed (unless they want to) -- and that Brittany Howard's raw, powerhouse voice holds on.
Gary Clark, Jr.: With his 2011 EP, The Bright Lights, Gary Clark, Jr. left no doubt that there's a new guitar-slinger in town. Sure, it sounds ridiculous to call a guy who plays electric guitar "electrifying," but to see Clark perform live is nothing less. Look for his major label debut next year.
Gary Clark Jr. - Things Are Changing by discosalmon
The Cold and Lovely: Nicole Fiorentino, the Smashing Pumpkins' current bassist, and Meghan Toohey, a LA-via-Boston songwriter/guitarist/producer, released a single this year as The Cold and Lovely, describing their ambient, rock sound as "broken hearts, bitterness and love." Enticed? Well, depending on Billy Corgan's plans, we'll hopefully hear more from the duo in 2012.