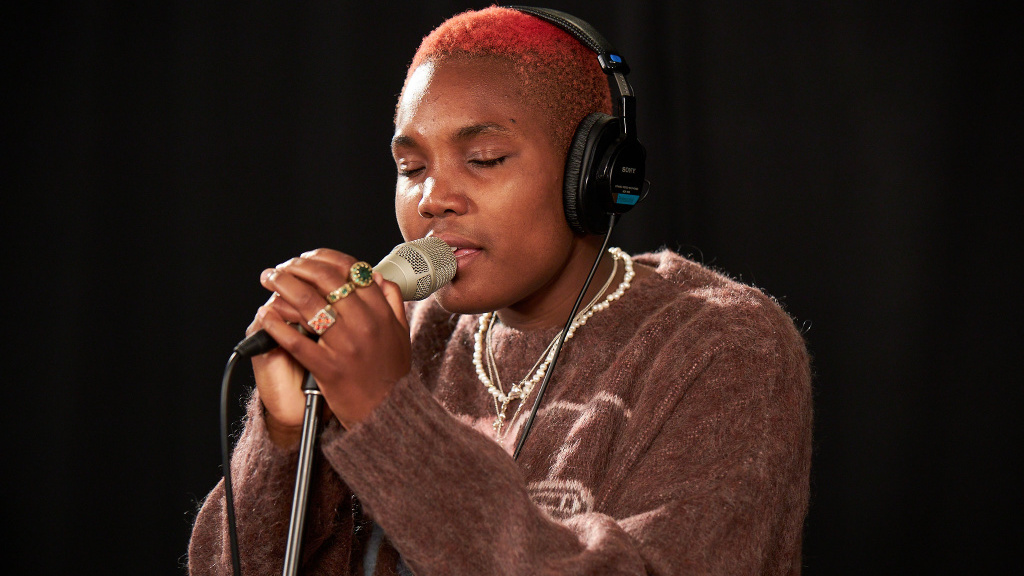 In March of 2021, when Arlo Parks recorded her first session with WFUV, the pandemic made the entire experience a remote one, over Zoom. At the time, Arlo had no idea of the astonishing trajectory that her debut album, Collapsed in Sunbeams, would take — eventually winning the 2021 Mercury Prize, garnering Arlo a Brit Award as Best New Artist, and other accolades. In addition, there were two Grammy nominations, headlining tours across continents, and support slots with the likes of Harry Styles, Billie Eilish, Lorde and more.
Arlo's FUV Live concert at The Sheen Center in September of 2021 heralded the return of live music for us. To finally greet Arlo and her band to Studio A this spring was an especially sweet experience, especially since she was on the cusp of releasing a second album, My Soft Machine.
This new album, recorded over 18 months as Arlo toured, is as assured and confident as this singer and songwriter, a vivid reflection of her passion for music, literature, and what it means to be human. Relocating from London to Los Angeles and warmed by not only the sun, but a loving relationship, Arlo's new songs on My Soft Machine are more directly personal. She's mostly eschewed the multiple characters that tumbled through Collapsed in Sunbeams in favor of a more autobiographical voice.
In this FUV Live session, Arlo and her band—Madeline Jones on keyboards, Daniel Diodato on guitar, and music director and drummer James Fernandez on electronics—played three songs from My Soft Machine: "Impurities," "Weightless,"and "Blades." Arlo talks about the exhausting but happy process of recording this album between tour dates, the endless playlist of music she admires, and how she balances her perfectionist tendencies with time to relax.
[Recorded: 5/3/23; Engineered by Jim O'Hara; produced by José Ozaria and Kara Manning]