What I'm Grateful For: 2022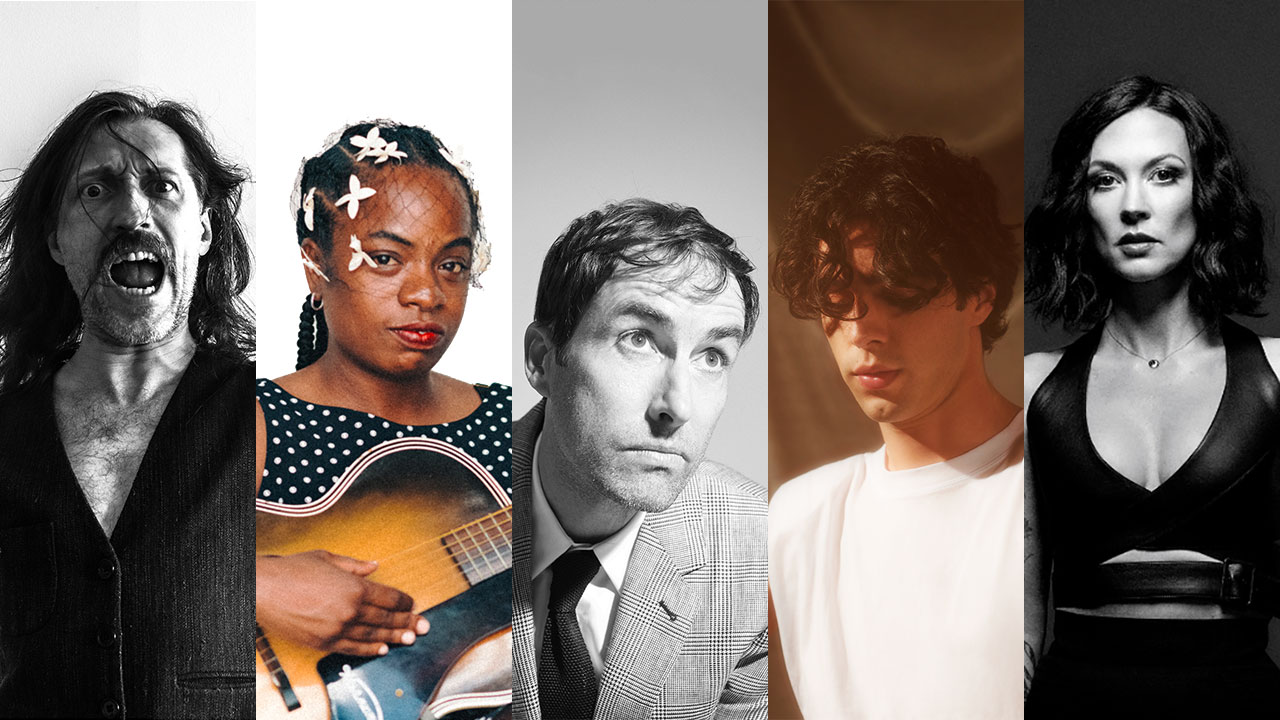 The holiday season is illuminated not by strings of lights or candles, but with generosity, charitable giving, and gratitude. It's a time to reflect upon the seasons that have passed and what is most meaningful when navigating the highs and lows of the year.
In 2021, FUV asked eight musicians about their messages of gratitude, especially as we were grappling with the immediate aftershock of the pandemic. In many ways, this year has been more hopeful for musicians, a slow but steady recovery, especially as they've been able to tour and record with more normalcy (and the providence of vaccines).
We asked five artists about their 2022 paths of thankfulness and gratitude: fast-rising singer and songwriter Sunny War, composer and multi-instrumentalist Andrew Bird, solo artist and The Highwomen and 400 Unit member Amanda Shires, Nashville-based TikTok sensation Stephen Sanchez, and Gogol Bordello's irrepressible frontman Eugene Hütz.
As we approach Thanksgiving and the holidays, what have you been most grateful for in 2022?
Andrew Bird: I'm grateful for my family's continued support and tolerance for my crazy schedule and their humor and spontaneous Rick Astley dance moves.
Sunny War: In 2022 I have been most grateful for my friends and family. Even though I have moved to a new city and can't see them as often, they keep me feeling loved with memes and random phone calls.
Stephen Sanchez: I've been most grateful for the people who have stuck by my side and encouraged me along the way during the really hard seasons of this year.
Gogol Bordello's Eugene Hütz: Grateful to see how indestructible the Ukrainian nation is and grateful for the world's recognition and support of their superhuman efforts in defining their own destiny.
Amanda Shires: I'm grateful for my family and for my health. I'm grateful for music and a life in art.
Is there a particular cause or charity that is meaningful to you and why? 
Andrew: I started a foundation called the Hope This Helps Fund which directs donations towards charities dealing with gun violence prevention, environmental justice, and the preservation of wild spaces and parklands. Also check out The Birdsong Project.
Sunny: The DTLA Food Not Bombs chapter is very meaningful to me. They feed the houseless free vegan meals every week in Skid Row, Los Angeles. There are a lot of people there who really need and appreciate the meals. #SolidarityNotCharity. There are so many Food Not Bombs chapters, but I would like people to donate to this one.
Stephen: As the seasons burst into winter, Christmastime has always been very near and dear to my heart. Toys for Tots was an organization I grew up donating to and their impact on families who don't have the financial ability to provide a hearty Christmas for their kids was always something that stuck with me. As well as groups that help support mental health awareness and services to those who struggle during this season.
Eugene: On a better day, it's towards animal liberation, anything against cruelty towards animals, because besides all the joy they bring us, as sages often pointed out, you can learn all you need from closely observing animals. Of course, human ego keeps telling us we know better, but it's a delusion of grandeur. We don't.
However, right now I have to revert and stress humanitarian aid to Ukraine, please. In brutal wintertime, it's especially crucial to help the children, elderly, and defenders to pull through the madness of war that descended upon them. Here are two ways to do that: ArtDopomoga and Nova Ukraine.
Amanda: She is the Music, which empowers women creators.
When you look back at your life as a musician, what song are you most grateful to have written and why?
Andrew: "Manifest" I think because it deals with fossil fuels and fracking without being didactic. You have to find a way in with these issues. Not much point writing protest songs if no one wants to hear them. A lot has happened since "Blowing in the Wind."
Sunny: I am most grateful to have written "If It Wasn't Broken" because a lot of people have told me over the years that the lyrics of that song really moved them. One woman told me she listened to that song while processing the death of her sister. I'm happy it was able to comfort people in hard times.
Stephen: All of them. They are all immortalized feelings that I was grateful to have experienced. They all brought here and helped me to make sense of everything happening at whatever the time the songs were written.
Eugene: "Let It Be"…"My Way," of course — aha! But seriously, well, it's "Wonderlust King," which took nine months of toiling. But "Start Wearing Purple" and the new banger "Fire on Ice Floe" were finished in a matter of minutes, it was more like getting an email from the ether… And they are equally essential! Pretty grateful for how playful the process remains. Sometimes you do all the heavy lifting, and sometimes the heavy lifts you.
Amanda: I'm really grateful to have written "Parking Lot Pirouette." It captures a feeling and it pirouettes musically as well as descriptively.
Gogol Bordello, who released Solidaritine this year, will wave adieu to 2022 via their annual New Year's Eve shows, December 29-30, at Brooklyn Bowl. Andrew Bird's latest album is Inside Problems. Sunny War releases her next album, Anarchist Gospel, on February 3. Stephen Sanchez's recent EP is Easy on My Eyes. Amanda Shires, who did an FUV Live concert for us earlier this year to support her most recent album, Take It Like A Man, also has a 2021 holiday album, For Christmas.