Amanda Shires: Rockwood Music Hall 2022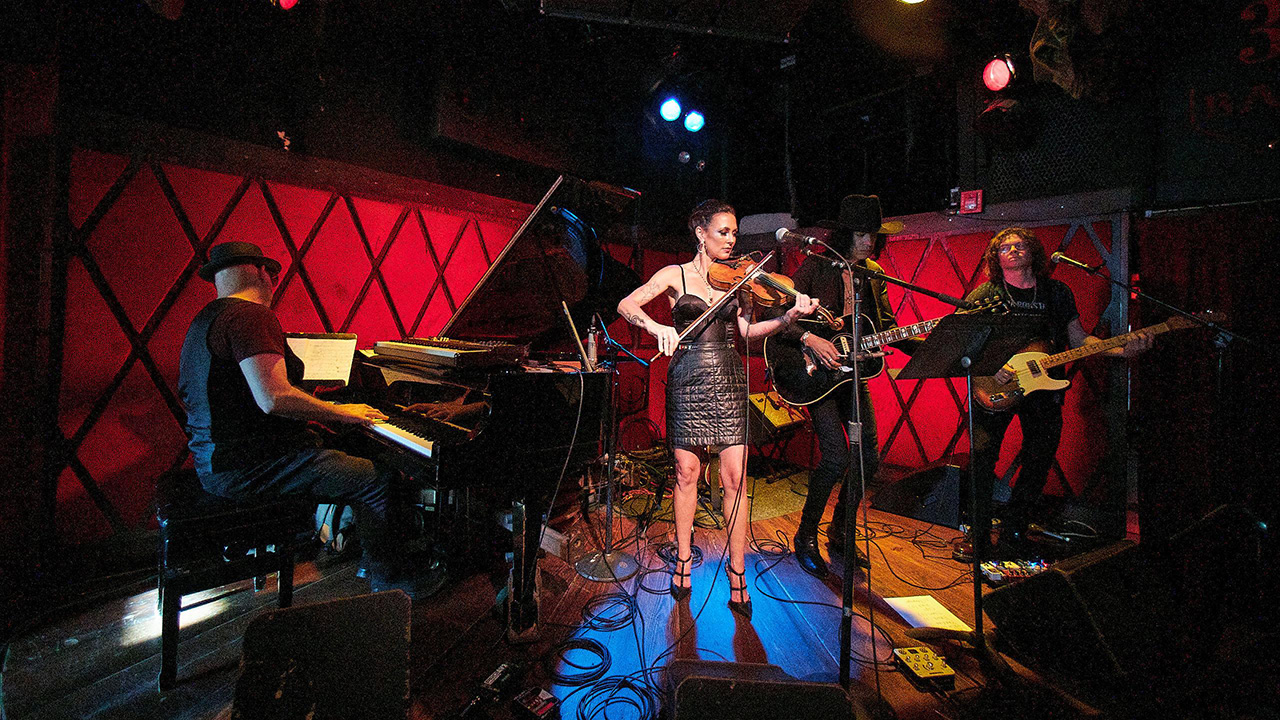 Amanda Shires is an accomplished singer, songwriter and violinist who has been playing music since the age of 10. She joined her first band, The Texas Playboys, when she was just 15 years old. In addition to her solo career, she's a well-known member of two other bands: The 400 Unit, the backing band of her husband, Jason Isbell, and The Highwomen, a supergroup that she dreamed up and made happen with Brandi Carlile, Natalie Hemby, and Maren Morris.
But Shires has released most of her music on her own, starting in 2005 with her debut, Being Brave. She's now up to her seventh solo album, Take It Like a Man, and it's a record that brings us up to date on her life and on her thinking.
There's a powerful track on it called "Hawk for the Dove," and about it she says, "I want people to know that it's okay to be a 40-year-old woman and be more than just a character in somebody else's life." That sentiment and the song really speak to me. I think it resonates with many women as well, and that type of assertiveness and self-confidence is something that everyone can benefit from.
For this FUV Live show, Amanda brought along some birds of the same feather as her "mystery band." We'll reveal who they are though, because they deserve a lot of credit: Zach Setchfield on guitar, Brian Charette on keys, and the new album's producer — Lawrence Rothman — also on guitar. They all helped create a magical vibe at Rockwood Music Hall on this serendipitous evening.
Setlist:
Kudzu
White Feather
Parking Lot Pirouette
Hawk For The Dove
Take It Like A Man
Empty Cups
Highwomen
Break Out the Champagne
[Recorded: 6/13/22; Engineers: Hear No Evil, Jim O'Hara, Alanna Murphy; Producer: Sarah Wardrop]