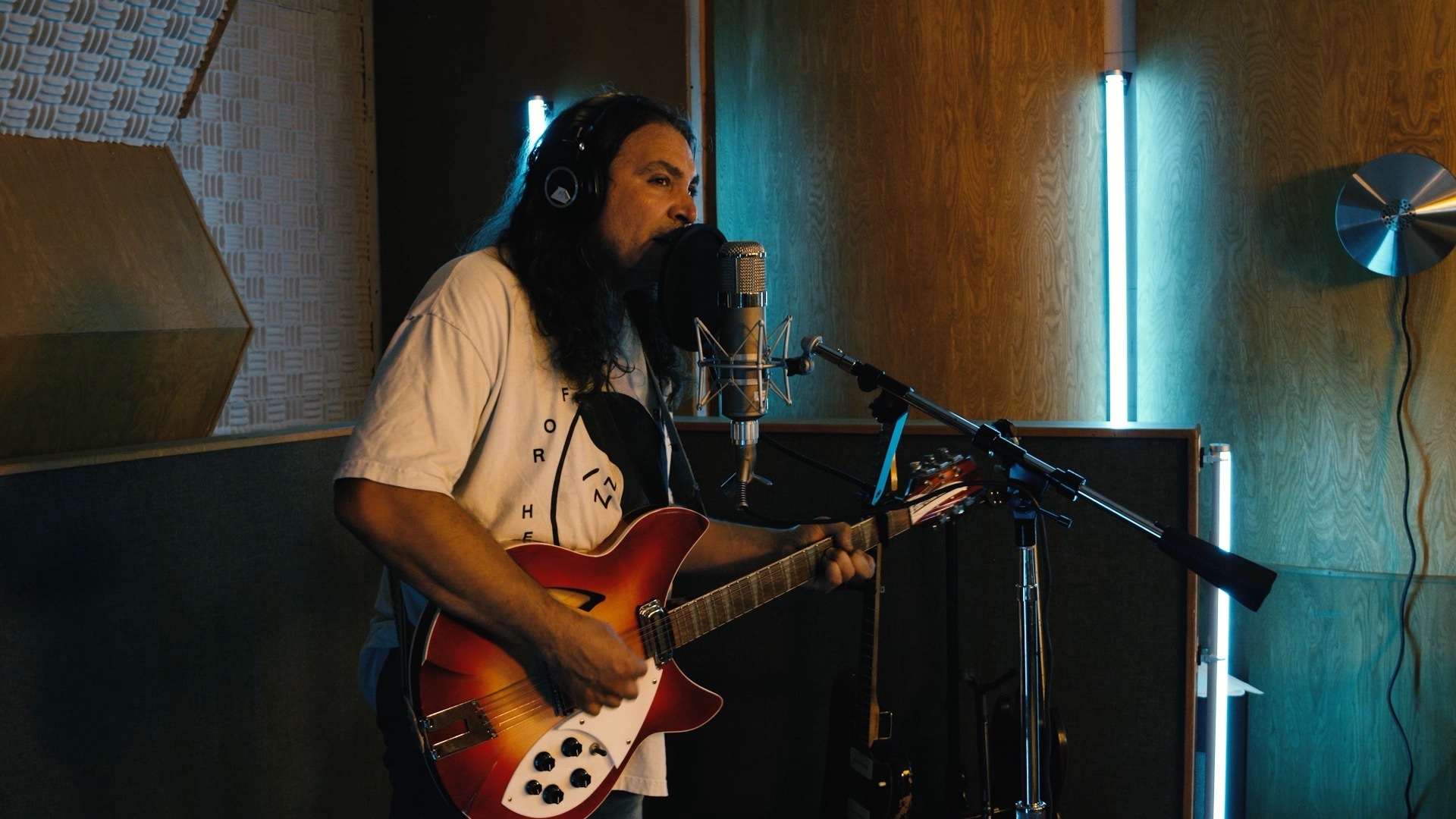 The music of The War on Drugs has been knocking me out for over a decade, and each album just gets better and better. Frontman Adam Granduciel and his bandmates won a 2018 Grammy for "Best Rock Album" for 2017's  A Deeper Understanding — and I could see them getting another one for their fifth album, I Don't Live Here Anymore.
It is an incredibly moving album that is difficult (at least for me) to stop listening to. You hear more musical intricacies and lyrical insights with each listen, so I would say to indulge yourself with this record. It is rich. The new songs also led my recent conversation with Adam in some interesting directions, from music-making while parenting to working with co-producer Shawn Everett — and dancing to Bob Dylan.
For this FUV Live session, Granduciel and bandmates also treated us to beautiful performances of four songs ("I Don't Live Hear Anymore," "Change," "Occasional Rain," and "Old Skin"), and I'll bring you the whole session on FUV, today at 1 p.m. EDT. Of course, the FUV Live vault has you covered, so you can also listen anytime in the player above and watch video below.
[Interview recorded: 10/22/21; Engineer: Jim O'Hara; Producer: Sarah Wardrop]