Violent Femmes: Five Essential Albums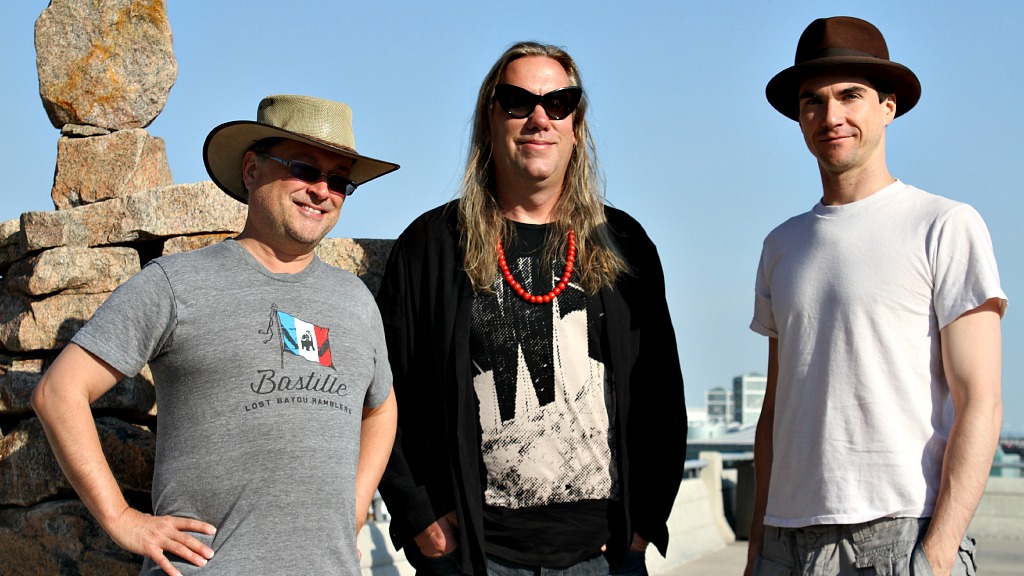 Earlier this year, Violent Femmes returned with their first collection of new music since the release of 2000's Freak Magnet. That buoyant 2015 release, the four-track Happy New Year EP, also sent the trio of singer-guitarist Gordon Gano, bassist Brian Ritchie and new drummer Brian Viglione (of Dresden Dolls) back on the road for a batch of gigs, including the group's upcoming stop in New York on July 1 at JBL Live at Pier 97 (with Barenaked Ladies).  Violent Femmes also traveled to the Bronx for an FUV Live session.
Since releasing their kinetic self-titled debut in 1983 and unleashing the searing "Blister in the Sun" and "Kiss Off" on the world, Violent Femmes' lithe, catchy alt-rock has inspired scores of diverse artists and groups, like Gnarls Barkley, Nirvana, Guster, The Smiths and Ceremony. But what has inspired Gordon Gano over the years? WFUV and The Alternate Side asked the songwriter to jot down a list of his Five Essential Albums:
Gordon Gano's Five Essential Albums:
1) Velvet Underground, Velvet Underground & Nico
The so-called "Warhol" or" banana" lp. First one. Nothing to say about it or too much.
2) Sly and the Family Stone, Fresh
A kid in the neighborhood had the single of "If You Want Me To Stay" when it came out (I was 9 years old). Loved it then and now—as well as the whole album.
3) Johnny Thunders and the Heartbreakers, Live at Max's Kansas City
I saw this show at Max's, a famous NYC club of the past, when I was 15. It was the most exciting rock n roll concert of my life.
4) Ramones, Ramones (1976)
There was [the time] before hearing the Ramones. and there was after hearing the Ramones. There is no music that I remember hearing for the first moment so vividly—or so instantly loving! They were like nothing I had heard before. It was their first album (I thought I was late to find out about them because it was 1978!)
5) Miles Davis, Live Evil
I heard some AMAZING music in a bar, the old Blind Tiger in NYC, and asked the bartender, Dan, who and what it was. This was it.
Note: I could fill all five "essentials" with Bob Dylan albums! But I decided for a variety of artists instead. I'd be happy if someone was able to find out about and make their own discovery and enjoy something new from this meager list of mine.
Check out more of FUV and The Alternate Side's Five Essential Albums.