Tune-Yards: Five Essential Radiohead Songs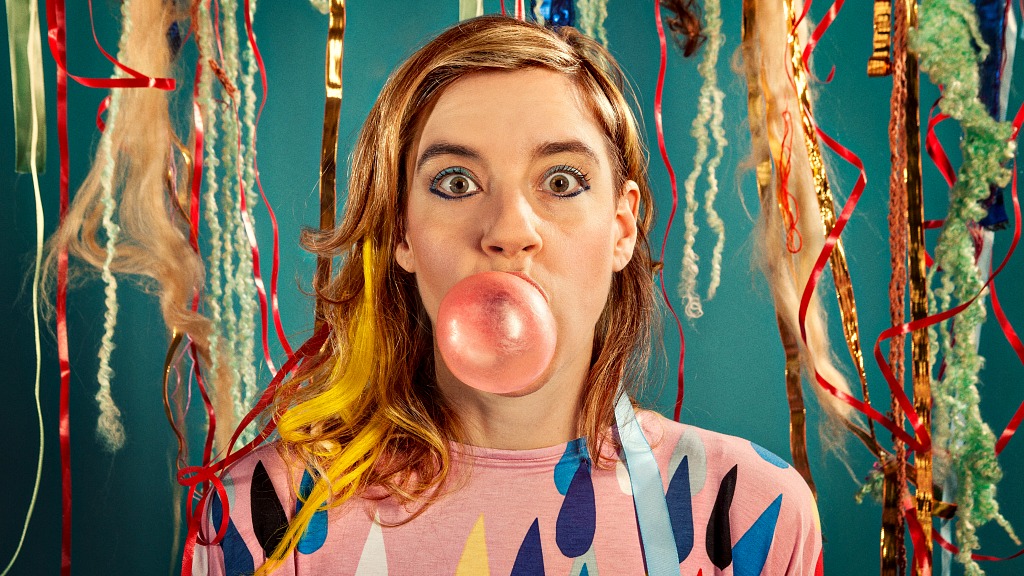 [Ed. note: In January 2018, Garbus and her bandmates released their fourth album, I Can Feel You Creep into My Private Life. Garbus and Nate Brenner's fifth album, Sketchy, was released in 2021]
As an innovative, adventurous musician, one who deftly brings activism and bold theatricality to her work, it's not surprising that Merrill Garbus, one half of Tune-Yards, would find a strong kinship with Radiohead. Over the course of three albums, like 2014's Nikki Nack, Garbus has written songs that radiate with humor, insight and poignancy.
When she kindly agreed to write about Radiohead for FUV Essentials, Garbus brought that same refreshing and candid angle to her choices for "Five Essential Radiohead Songs."
Tune-Yards' Merrill Garbus: Five Essential Radiohead Songs:
My sister brought the first Radiohead album into our household. My older sibling's always-right response to the first guitar line of OK Computer was, "I don't like rock and roll." (I was into Ali Farka Touré at the time and was an insufferable snob.) But I remember secretly listening to the album alone; I was too proud to say that I'd never heard anything like it before. There are few bands or artists who I can say, absolutely, altered a very basic concept about what I thought was possible in recorded music, and Radiohead is one of those bands.
"Idioteque," Kid A
I had to start with this one because it's the one I've spent the most time with. In my senior year of college, I wrote a play called Kindermunch which was probably, in all honesty, fifty percent inspired by Kid A. The other fifty percent was Jonathan Swift's "A Modest Proposal" satire about eating Irish babies. What I heard in this song was ... everything. All of the time. Even now, I feel like Thom Yorke tells the future: climate change, massive displacement of people, and the indecision of government in paralysis. Pretty much what the fears of the year 2000 were about and all of which have since come to pass. To me this whole album is about eating our children. But that's just me.
"Airbag," OK Computer
Brings me right back to hearing Radiohead for the first time. I remember the second verse with that beautiful ringing guitar and how I felt I could just float in that sonic space forever. The groove is so tight, the drums so trashy and compressed, and Thom Yorke seems to sing the whole the time without breathing. Nowadays those noises at the breakdown section aren't so unusual, maybe, but in 1997 they were so groundbreaking, especially in mainstream music. It was like the band had hopped into the motherboard of a computer and made the album there. Still can't get over how beautifully engineered and mixed this album is.
"Nude," In Rainbows
In Rainbows was hyped for its pay-what-you-can sales model, and that inspired me—freed me?—to do the same with the first tUnE-YaRdS album the following year. But the band couldn't have pulled that off had this not been the album that everyone had to have. "Nude" wasn't going to be one of my song choices, but I remember driving to it and weeping. (It was between this and "House of Cards," to which I also shed many a tear.) The chord changes are so subtle but perfect, and you get those moments of musical nudity: just the fat bass and minimal drums; just Yorke's voice. Then there's that heavenly, new chord of angelic voices that comes just before the end. Whoo.
"Where I End and You Begin," Hail to the Thief
I'm not the biggest drum-rock gal, except when Phil Selway's drumming. And I'm usually more into Radiohead's more glitchy, synth-heavy moments, but the way this song is constructed is just brilliant. "I am up in the clouds/and I can't come down" seemed to be the perfect way to describe our removal from reality as the Information Age set in. I used to drive in my almost-dead Subaru past fields in Vermont, and I'll never forget one in particular where the hay bales were wrapped in white plastic. I'd get chills over how in sync the music seemed to be with that visual metaphor for nature being eaten alive by man-made, tidy, antiseptic, plastic containers. Then the threat near the end: "I will eat you alive/there'll be no more lies." I needed to hear that as a young person (and still do.)
"Desert Island Disk," A Moon Shaped Pool
I haven' t spent as much time with this latest album, A Moon Shaped Pool, but I'm enjoying trying it out, knowing that all of the work that this band puts out is valuable work. "All killer, no filler," as our good friend DJ Fitz would say. I also wanted to include one of the latest because it makes me sad when people don't listen to what an artist is doing in the present tense. I love hearing the acoustic guitar, like the dudes are sitting around writing and noodling on guitars, writing that way, instead of in front of a computer, as so many of us are these days. It's rare to hear Radiohead sounding as earthy as '70s Laurel Canyon hippies, but with enough synthesized sound to still keep it within the world that the band has created for itself over the past two decades. TWO DECADES?! I'm getting old…
- Merrill Garbus
July 2016