Tori Amos: Little Earthquakes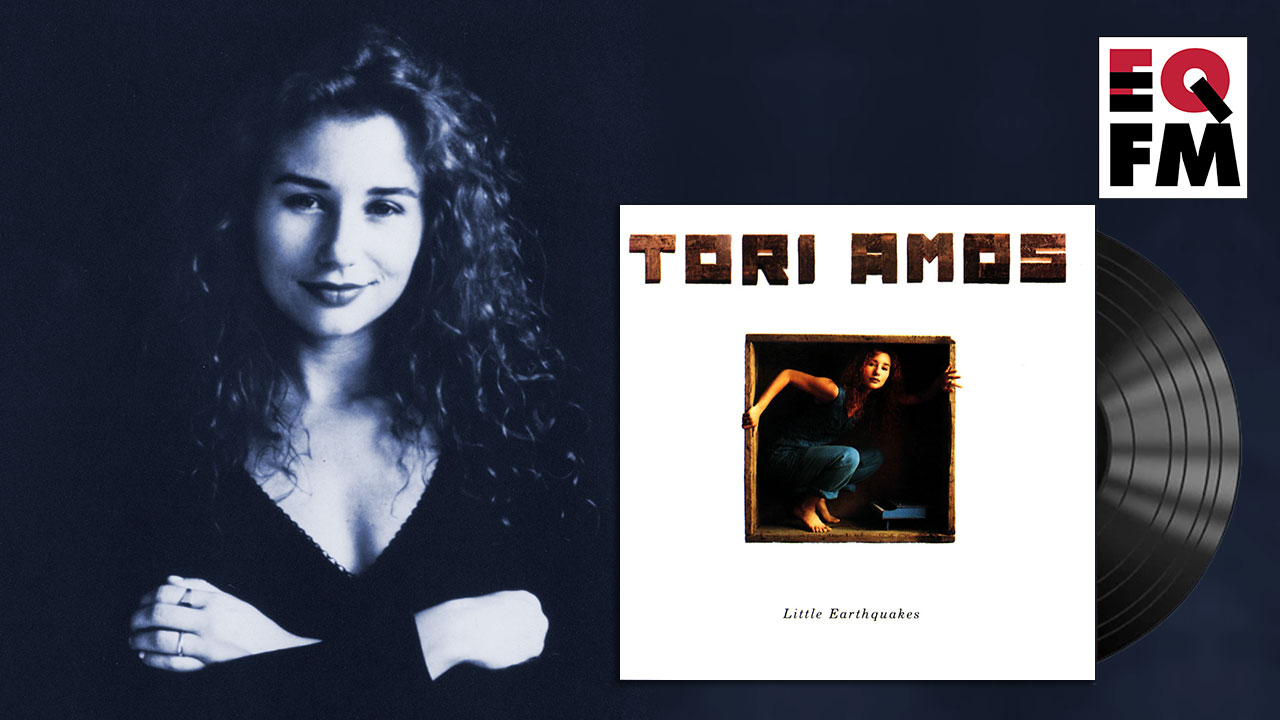 Album ReCue, a part of FUV's EQFM initiative, takes an on-air and online look back at influential releases by women that altered our perspective not only of the artist, but her invaluable impact on music history. Above, listen to a conversation with Alisa Ali and Russ Borris about Tori Amos's 1992 debut album, Little Earthquakes, and below, Laura Fedele's overview. WFUV gratefully acknowledges the support of EQFM by The Public Theater.
"I began writing Little Earthquakes around 1988. Musically, we were coming out of a time with a lot of emphasis on Depeche Mode and into a time of Nirvana... being a contemporary piano player wasn't working within the music business, because I wasn't aiming towards a definable category. I had one foot in the classical world I'd been trained in and one foot in a contemporary world I was passionate about. But I had to find a way to stay true to what I really was, because I'd already suffered the misstep of trying to become what everyone else wanted me to become."
[Tori Amos, A Piano box set liner notes, 2006]

After a disastrous first release (Y Kant Tori Read, 1988), songwriter and brilliant piano prodigy Tori Amos had five albums left in her Atlantic Records contract; she needed to scrap everything and start over. So she stripped away all the bulls**t and fought her way back with a weapon even stronger than the sword she wields on that first, doomed album cover: transparency.

The first single to be released from Little Earthquakes was "Me and a Gun," an a capella account of what went through her head during a violent rape some years before: It doesn't get any more personal than that. Brave as a human statement, it was also brave as a career move, eclipsing the previous work that had been more her record company's than her own. The song was not a likely choice for radio airplay, so the B-side is what most folks first heard from Amos: "Silent All These Years."

Melodic, graceful, and revealing, the song connected with a heartfelt fan base that persists 30 years later (if you thought personal fan websites were a thing of the distant past, think again). Amos has become an international symbol for standing up against sexual violence, as she has plumbed serious depths to root out the scars of the past and bring them up into the light.

The tracks on Little Earthquakes paint the picture of a thoughtful and intense woman, continually coming to grips with the experiences of a complex life. Her struggle to overcome self-hatred at the center of "Crucify" finds her looking in the mirror: "Nothing I do is good enough for you / Crucify myself every day / and my heart is sick of being in chains." She balances the warm support men like of her father and grandfather in "Winter" ("When you gonna make up your mind? When you gonna love you as much as I do?") with a mother figure sending girls unprepared into adulthood ("Tuck those ribbons under your helmet / be a good soldier," from "Mother").

These concepts, which come across as even barer than naked, flow from her lilting voice and her commanding hands on the keys, her front foot on the piano pedals and her back foot stretched way behind, counting the beat. For Amos, it was never about being a star or finding popular fame: "straddling the piano and making the piano a viable instrument with songs being built around it, that was gone since the Carole King days," she told Rolling Stone in 2009.

Amos must be proud to see how her work has been brought into popular culture by women (and men, certainly) who admire her; would there be a Lady Gaga, Taylor Swift, Fiona Apple, St. Vincent, or Joanna Newsom without her?

Be it personal or universal, Amos's fighting spirit, font of sexuality and agile mind break apart and come together in our ears. Writing and performing the songs on Little Earthquakes is one woman's way of making herself whole, and she paves the way for millions of fans to face their own broken truths, in visceral and not uncertain terms. "My songs come rather from my womb than from the heart," she said in 1994; is there anywhere else to come from?
Listen
WFUV's EQFM Album ReCue: Tori Amos's Little Earthquakes