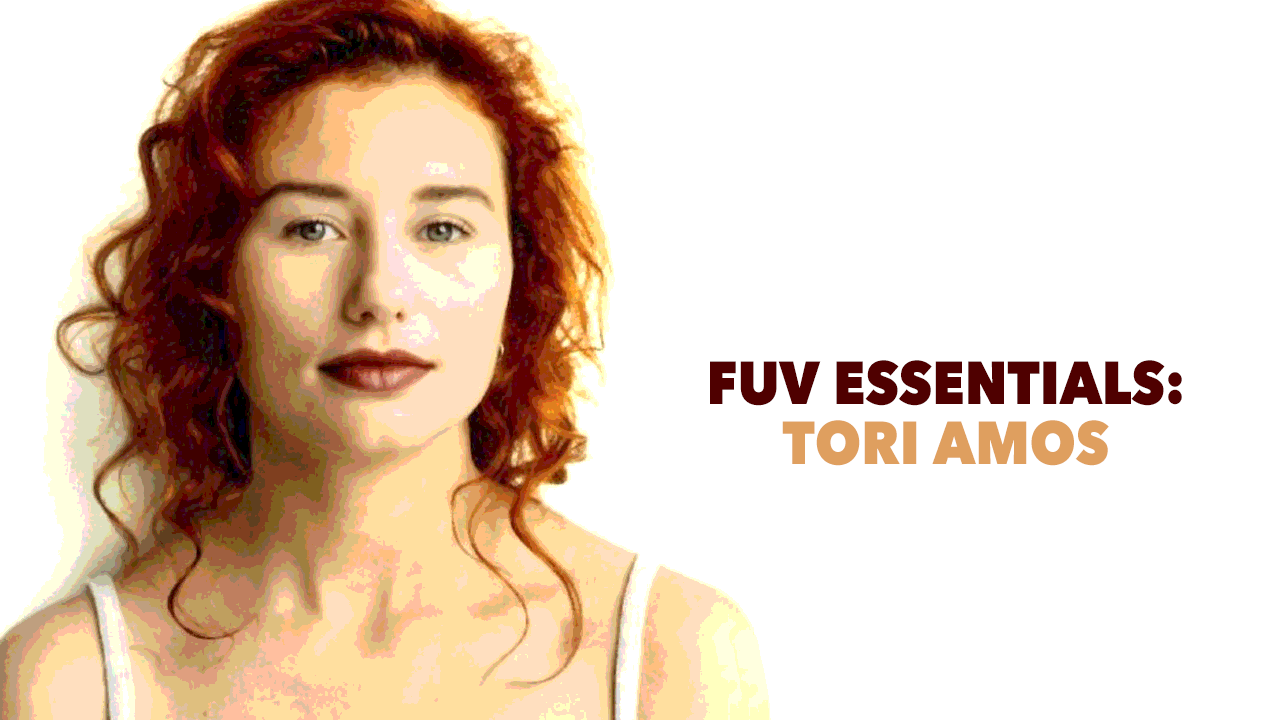 To bare oneself with fearless candor — and speak as a survivor, a witness and ultimately as an activist — is not easy. It requires the resurrection of memories and events that are often ugly, traumatic or painful: the darkest of times. But through art, music or writing, the plains of expression can broaden and take on a new life. One song or an album can serve as a lifeline or platform for multitudes and, in the case of Tori Amos's remarkable 1992 album Little Earthquakes — which marked its 25th anniversary this past winter — a galvanzing shift in cultural, gender and sociopolitical conversation.
"Me and a Gun," the first single from her debut solo album, is about rape — her horrific rape at the age of 21. At the time of the song's release in late 1991, the maelstrom of grunge was rock radio's reflection of American (and primarily male) depression, anger and distress. The B-side of "Me and a Gun," "Silent All These Years," became her breakthrough hit; radio programmers opted to play that track rather than the far more raw and daring A-side. But Amos's gently invoked "Me and a Gun" and its three minutes and 44 seconds of a cappella anguish was far louder and more violent than anything amplified with plangent guitars and hammering drums; it's a sotto voce scream which still resonates with millions of women dealing with the aftermath of sexual assault.
Amos's eventual role as the first spokesperson for the non-profit organization RAINN (Rape, Abuse and Incest National Network), founded in 1994, was instrumental in the success of its mission (RAINN marked its 20th anniversary in 2014 by honoring Amos) and made her a symbol of strength for so many survivors of sexual violence, not just for her lyrical insight, but for her guts and empathy.
This accomplished pianist and mezzo-soprano accomplished so much with her seismic solo debut— in which she also freely explored and mused on erotic desire ("Leather"), bitter disappointment ("Precious Things"), religious ambiguity ("Crucify"), a child's nascent strength ("Winter"), and escape via self-realization ("Tear In Your Hand"). She was initially more successful in the UK than the States; male voices have always outnumbered female ones on American, consultant-programmed rock or alternative rock radio. Conversely, the British had long embraced unconventional artists like Kate Bush, Siouxsie Sioux and Joan Armatrading, all of whom defied tired presumptions of women in rock 'n' roll. (Amos moved to London early in her career, returned to the States, but now lives mostly in Cornwall, England.)
The arresting, confessional and twisting road that Amos traveled was complex, far more focused on self-discovery, strength, and healing than the male gaze. A quiet storm of rage and recovery, Little Earthquakes is not only one of the most important albums of the Nineties, but one of the greatest debut albums in contemporary rock and pop.
Amos's basic bio is even cinematic: christened Myra Ellen, she was the daughter of a minister and a homemaker, a classically-trained pianist who attended the Peabody Conservatory of Music at the age of five as a child prodigy. During her teen years, she played in piano bars for a mostly gay clientele outside of Washington D.C, but she eventually moved to Los Angeles in pursuit of a career and nearly flamed out in the Eighties with a misguided synth-metal band, Y Kant Tori Read. Confronting her life, and her musical genius and innate dramatic instincts, led Amos to recalibrate, adhering tightly to her intuition and creative impulses. But despite her eventual success, the conundrum that Amos always faced — of the artist she wanted to be as opposed to what her label, radio or American pop culture preferred — still dogged her.
By her second release, 1994's Under the Pink, Amos had augmented her sound with some guitars and tooled with more expansive production flourishes, but her beloved piano still dominated as she blithely taunted higher authority ("God"), teased tantalizing riddles ("Cornflake Girl"), and unearthed a betrayal between friends via the hushed "Bells for Her," played on prepared piano. As she continued to record and release albums through the Nineties— like 1996's self-produced Boys for Pele, 1998's From the Choirgirl Hotel and 1999's double album To Venus and Back — her lyrics became more dense: labyrinthine ciphers of intimate revelations in hits like "Bliss," "Spark," "1000 Oceans," and "Caught a Lite Sneeze."  Later conceptual albums, like 2002's Scarlet's Walk or 2011's Night of Hunters,  even led her to theatre: Amos and Samuel Adamson's musical adaptation, The Light Princess, based on a Scottish fairy tale, premiered at London's National Theatre in 2013.  Her 2014 album, Unrepentant Geraldines, returned her to the more sparely realized, circumspect music she recorded at the start of her career, via tracks like the fragile "Selkie," which she performed in FUV's Studio A.
Amos's fellow musicians and dedicated admirers, like Rufus Wainwright, Perfume Genius and Torres, have always connected with her ferocity and frankness, and certainly her emotive, technically adroit command and understanding of the piano. Her inspirations and catalysts, shifting between the deeply personal and grandly mythic, are the tapestry of her career of many colors.
Assertively straddling her piano bench, fingers galloping across the keys, and willfully tossing her chestnut hair, Amos bravely and tenderly laid her soul bare and opened the door to a bold form of confessional songwriting. She powerfully elevated the voices of the once-silenced and her songs helped to heal not only her fans, but herself. Tori Amos will always be one of our FUV Essentials.
More:
Tori Amos: FUV Live 2014
Tori Amos: Words & Music - 2007
Tori Amos: Words & Music - 2009
Tori Amos: Words & Music - 2011
Tori Amos: Words & Music - 2012
Listen
#FUVEssentials: Tori Amos (Spotify playlist compiled by FUV's Russ Borris)