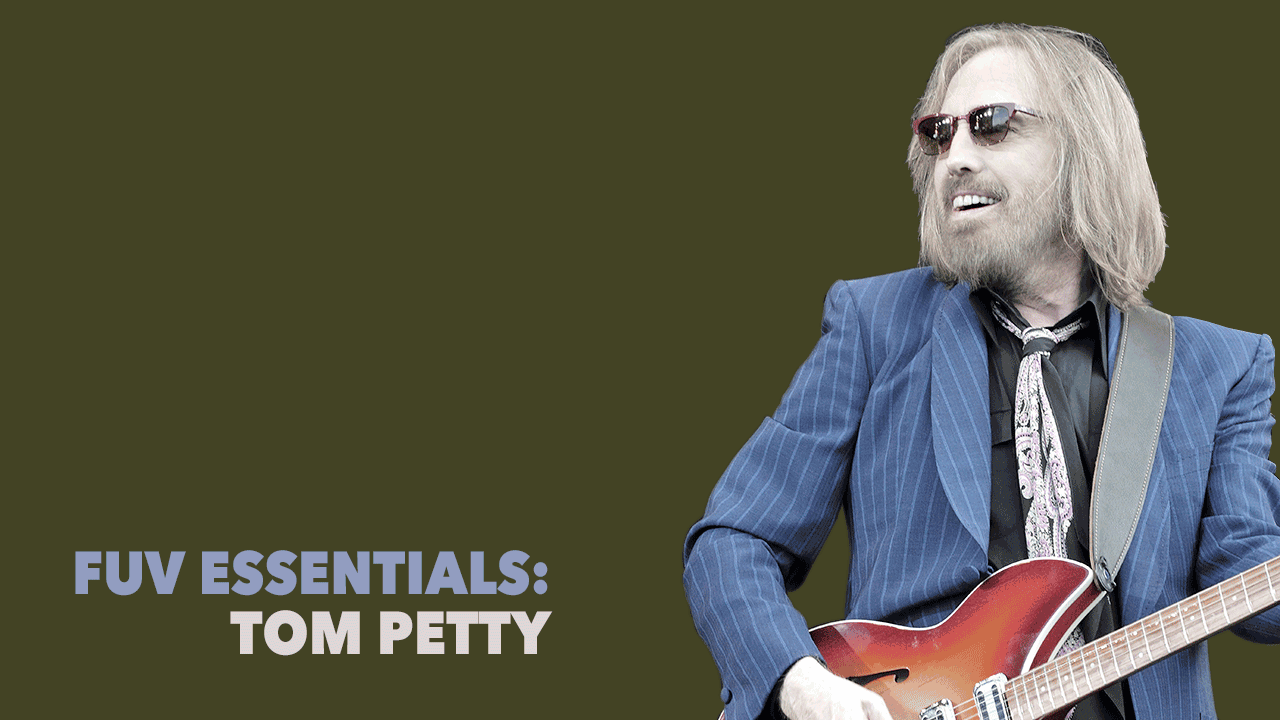 As director Peter Bogdanovich explored with attentive detail in his 2007 documentary opus, the four-hour-plus Runnin' Down a Dream, the history of Tom Petty and the Heartbreakers was an epic tale of an unassuming man with a genius knack for songwriting and the wisdom to choose some of the most accomplished musicians in the country as his bandmates. Unlike a lot of Petty's male peers, there was no bombast or preening bravado tarnishing his rock star image — a quieter rebellion seemed his motivating force. But for decades this low-key Floridian was an American rock 'n' roll icon who earned the deep respect of his forebears and heroes, like Johnny Cash, Bob Dylan and George Harrison. When he suddenly died on October 2, 2017, not long after completing a lengthy 40th anniversary tour (he'd played New York's Forest Hills Stadium  that summer), he left an ocean of devastated fans behind.
Perhaps Petty has a strong sense that his time was limited. He'd told Rolling Stone that the lengthy trek might be the band's last major trip around the country for the group. "It's very likely we'll keep playing, but will we take on 50 shows in one tour? I don't think so," he said. "I'd be lying if I didn't say I was thinking this might be the last big one. We're all on the backside of our sixties. I have a granddaughter now I'd like to see as much as I can. I don't want to spend my life on the road. This tour will take me away for four months. With a little kid, that's a lot of time."
It's hard to fathom that this angular blond upstart of the Seventies — who broke through with kinetic sing-along hits like "American Girl," smoothly segued to the Eighties as a sly Mad Hatter and "Free Fallin'" romantic, and was the "kid" of the Traveling Wilburys crew —is now gone. But what's far more mysterious is why Petty and his bandmates were so often underrated when assessing their indelible imprint on American rock 'n' roll. Both AOR radio and early MTV owed a lot to Petty's durable hits and sleekly-produced videos, like the dusty Mad Max fever dream "You Got Lucky" or even his yearning duet with Stevie Nicks on "Stop Draggin' My Heart Around," on her solo album Belladonna. In retrospect, Petty's artistry far outlived MTV's relevance and still defines classic rock radio. And unlike some of his most direct influences, like Bob Dylan, Petty pushed to record fresh material, with and without the Heartbreakers, rather than just leaning on the laurels of his past.
In many ways, Petty's closest artistic peer isn't another American at all, but a transatlantic counterpart, Elvis Costello. Although Petty's first band, Mudcrutch, began in 1970, the Heartbreakers released their eponymous debut album in late 1976, seven months before Costello's debut album, My Aim is True (and Petty and the Heartbreakers broke into the British charts before they did so in the States). Petty and Costello were armed with keening, nasal vocals that dripped with anxiety, self-deprecation and cynicism, especially when pondering the vagaries of love. Whereas Petty strayed towards the shaggy Southern heartland, Costello seized upon London's post-punk elasticity.
But they both offered a refreshing, and similar, purview of male vulnerability in rock and pop: they were sharp-tongued outsiders, bookending their acerbic observations with sublimely catchy choruses. While Costello bristled with more erudite turns of phrase, there was a razor-edged slacker's wit roiling beneath Petty's pain — "Even the Losers," "Don't Do Me Like That" (both from 1979's Damn the Torpedoes), and "Breakdown" (from the band's 1976 eponymous debut) are blunt therapy sessions masterfully wrapped in a four-minute-or-less pop framework. Youthful optimism was never one of Petty's fortes and as he slipped into his thirties, forties, fifties and beyond, his songs swerved coolly between bittersweet confessions (Hard Promises' "Insider," with Stevie Nicks again), melancholy realizations (Echo's "Room at the Top"), and sociopolitical missives ("Power Drunk," from 2014's Hypnotic Eye). If anything, age made Tom Petty more subversive.
Petty and Costello were attentive students of Dylan too, beyond incisive lyrics and yearning vocals, well aware that the key to any great artist is the expertise of the band behind the man (or woman). Like Dylan's The Band or Costello's The Attractions or The Imposters, Petty's bandmates, The Heartbreakers, are as legendary as the man before the mic had been: the final touring lineup was guitarist Mike Campbell, keyboardist Benmont Tench, bassist Ron Blair (who returned to the band following the death of Howie Epstein in 2003), multi-instrumentalist Scott Thurston and drummer Steve Ferrone.
When Tom Petty and the Heartbreakers were inducted into the Rock and Roll Hall of Fame by Jakob Dylan in 2002, Petty remarked that he was especially pleased to be inducted as part of a group, not a solo artist: "They're the best f***ing band in America," he earnestly said of his compadres. He continued, thanking his family and the band's longtime manager Tony Dimitriades, who first took on the band in 1976, for his loyalty and noted wryly, "I am not always a summer breeze."
The speech, like Petty, was humble, sincere, and funny. October will always be Petty's month: He was born on October 20, passed on October 2, and his third album with the Heartbreakers, Damn the Torpedoes, turned 40 on October 19, 2019.
On what would have been the start of his 69th year, October 18-20, 2019 the third annual Tom Petty Birthday Bash festival took place in his hometown of Gainesville, Florida, celebrating the man and his legacy. The lineup included Low Cut Connie, The High Divers and Hedges. In more hometown news, Petty's ex-wife, Jane Benyo, recently purchased his childhood home. And there's more recent covers, from Norah Jones's side project Puss N Boots ("Angel Dream") and Isobel Campbell ("Runnin' Down a Dream").
Celebrating a formidable four-decade juggernaut of brilliant songwriting: Tom Petty, with and without the Heartbreakers, is an FUV Essentials artist.
More:
Rostom: Five Essential Tom Petty Song
Listen
#FUVEssentials: Tom Petty (Spotify playlist compiled by FUV's Eric Holland)