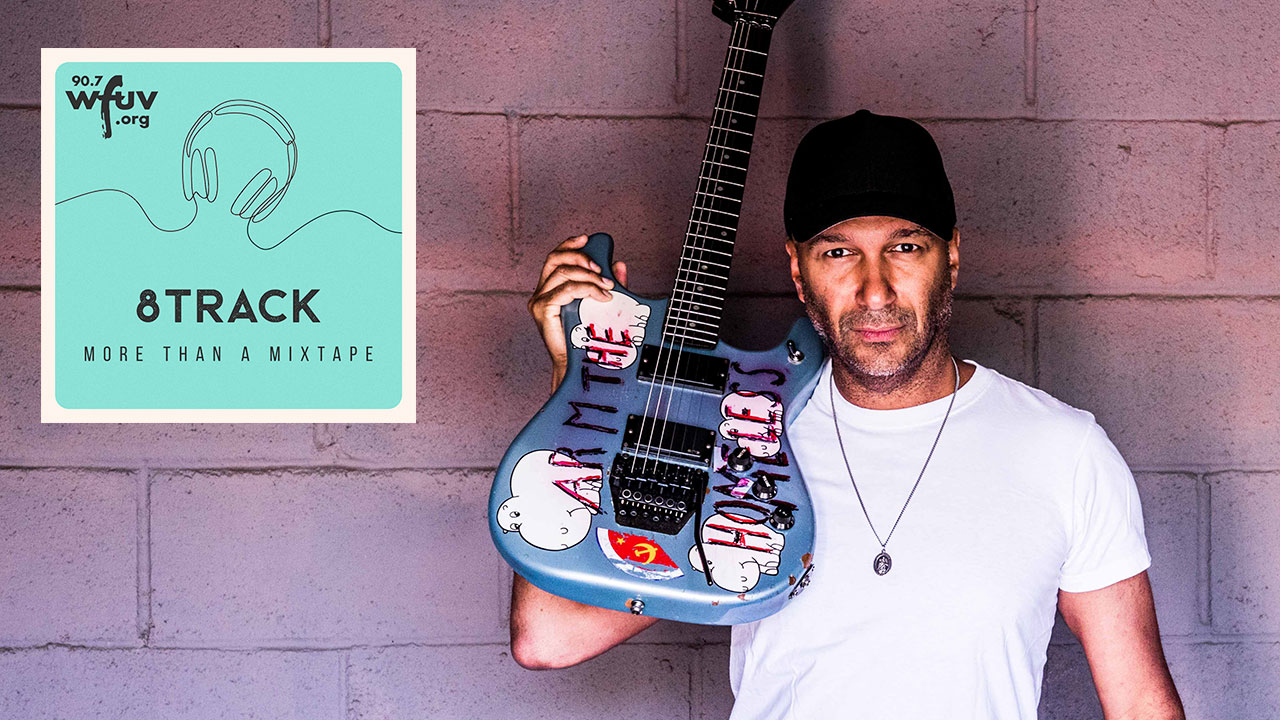 A mixtape or playlist has to sound great, but the best ones have meaning behind the songs. So "8Track" lets you hear you both. Hosted by WFUV's Russ Borris, "8Track" is more than a mixtape, it's a playlist conversation shaped around the music.
Tom Morello is a musician, songwriter, activist, actor, podcaster, and DJ who checked in with "8Track" late last year between the releases of two new albums: The Atlas Underground Fire and The Atlas Underground Flood.
Clearly, he'd been keeping busy, but for his eight song picks, Tom chose the theme: "Songs that kept me going and/or allowed me to wallow in misery during the pandemic."
Listen in the player above, and for more episodes, subscribe to the "8Track" podcast.
 Featured Songs:
Brandi Carlile - "The Joke"
Steve Earle - "Devil Put the Coal in the Ground"
U2 - "Love is Blindness"
Bob Dylan - "Blind Willie McTell"
PJ Harvey - "Down By the Water"
Ed Sheeran - "I See Fire"
Conor Oberst - "Gossamer Thin"
Anne Feeney - "Have You Been to Jail tor Justice"
[Recorded: 11/11/21; Engineer: Jim O'Hara; Producer: Sarah Wardrop; Theme music: Caroline Rose]