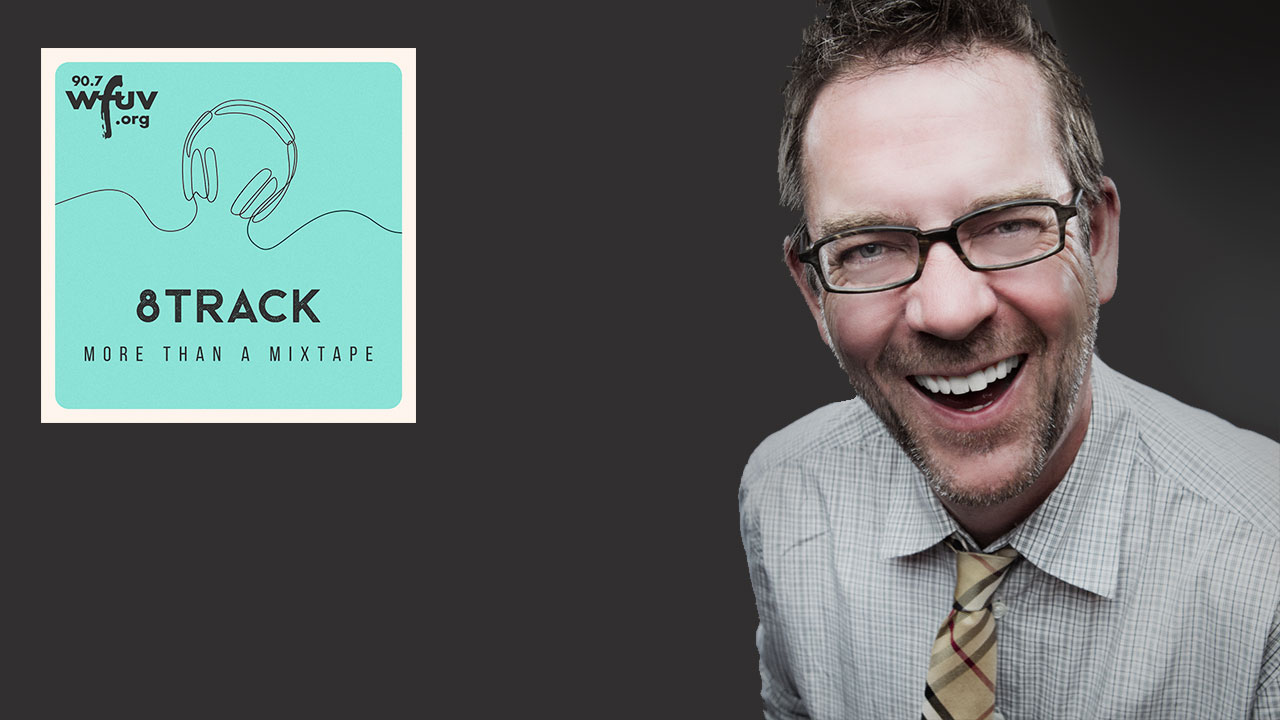 A mixtape or playlist has to sound great, but the best ones have meaning behind the songs. So "8Track" lets you hear you both. Hosted by WFUV's Russ Borris, "8Track" is more than a mixtape, it's a playlist conversation shaped around the music.
Ted Allen is an author and Emmy-winning TV personality who you know from shows like the Food Network's "Chopped" and Bravo's "Queer Eye." Outside his food-focused career, he's also a huge music fan. For "8Track," Ted shared the stories, threads and decisions that led him to pick these eight songs, and his William DeVaughn opener fit right in for our Thanksgiving episode.
Featured Songs:
William DeVaughn - "Be Thankful for What You Got"
David Bowie - "Young Americans"
Aimee Man - "Deathly"
Joni Mitchell - "Coyote"
Wilco - "She's a Jar"
The New Pornographers - "Falling Down the Stairs of Your Smile"
Talking Heads - "The Great Curve"
Lizzo - "Good as Hell"
Listen in the player above, and for more episodes, subscribe to the "8Track" podcast.
[Recorded: 3/16/22; Engineer: Jim O'Hara; Producer: Sarah Wardrop; Theme music: Caroline Rose]