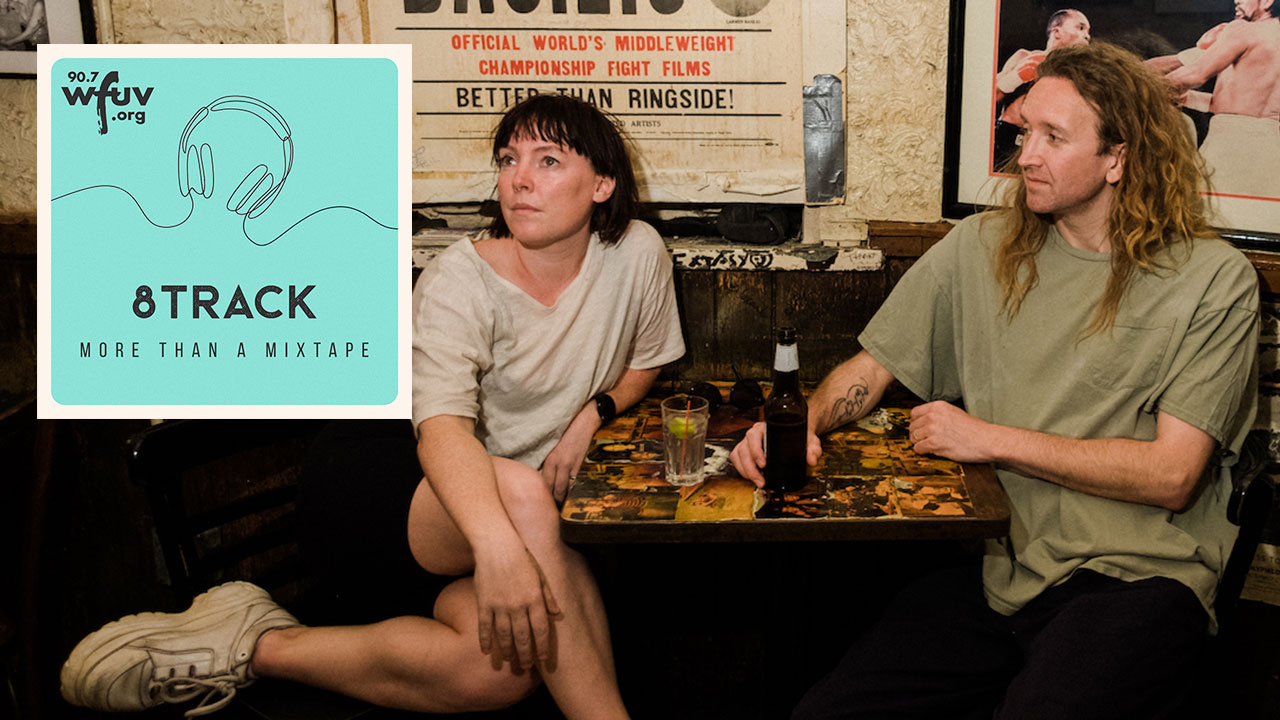 A mixtape or playlist has to sound great, but the best ones have meaning behind the songs. So "8Track" lets you hear you both. Hosted by WFUV's Russ Borris, "8Track" is more than a mixtape, it's a playlist conversation shaped around the music.
As Sylvan Esso, Amelia Meath and Nick Sanborn are one of the most innovative duos in the electropop world, and they've recently released their latest album, No Rules Sandy. Their creative community extends well beyond the band via their record label, studio, a long list of other collaborations, and simply by being music fans.
It all fed into these eight song picks, which they shared with joy (and some doom) for our Season 2 finale of "8Track."
Featured Songs:
Wau Wau Collectif - "Xale (Toubab Dialaw Kids Rhyme)"
Daphni - "Arrow"
Samia - "Mad At Me"
Tim Bernardes - "BB (Garupa de Moto Amarela)"
Treee City - "Every Day"
Aldous Harding - "Leathery Whip"
Eduardo Mateo - "Uh, Qué Macana"
Joy Orbison & Overmono feat. Abra - "Blind Date"
Listen in the player above, and for more episodes, subscribe to the "8Track" podcast.
[Recorded: 11/17/22; Engineer: Jim O'Hara; Producer: Sarah Wardrop; Theme music: Caroline Rose]