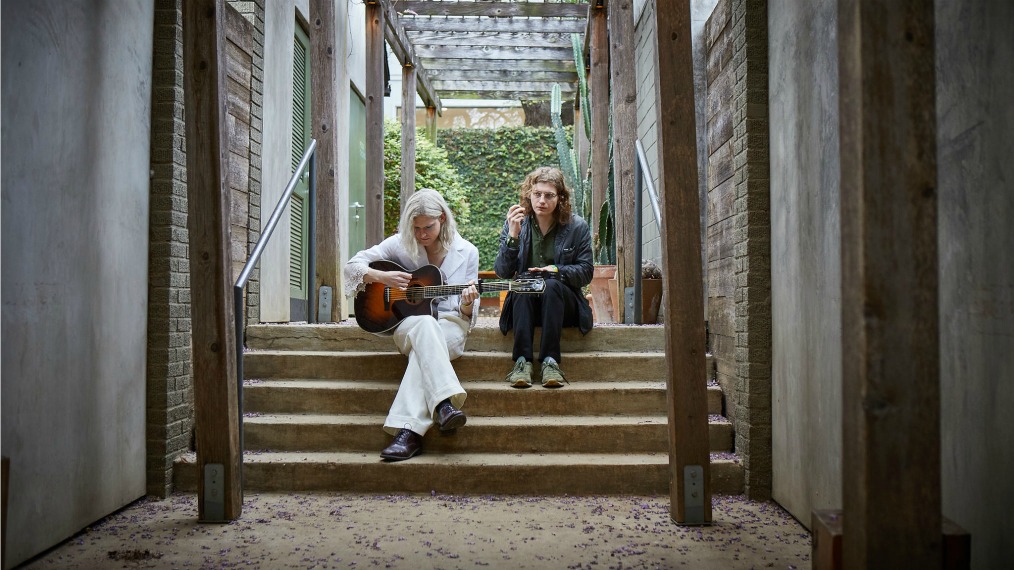 One of the many British guitar bands making a big mark at this year's SXSW is Reading's Sundara Karma, a rock quartet that aims for arena-worthy anthems on their arresting 2017 debut album, Youth Is Only Ever Fun In Retrospect.
This crafty quartet doesn't nod too overtly at their influences on their debut — yes, there's a hint of Bruce Springsteen and a glimmer of Foals and the Maccabees. But when zigzagging between the album's explosive, melodic meteorites ("She Said") or road-tripping love songs ("Olympia"), it's clear that Sundara Karma knows exactly how to write their own irresistibly catchy singles. 
As a live act, they're equally impressive. Part of the inaugural BBC Music Presents six-city tour of the States in 2016, Sundara Karma, led by charismatic frontman Oscar Pollack, won a new legion of American fans.
We were happy to catch up to Sundara Karma at SXSW 2017 for an intimate duo performance of "Loveblood" at Hotel San Jose in Austin, Texas.