Son Little: FUV Live At CMJ 2014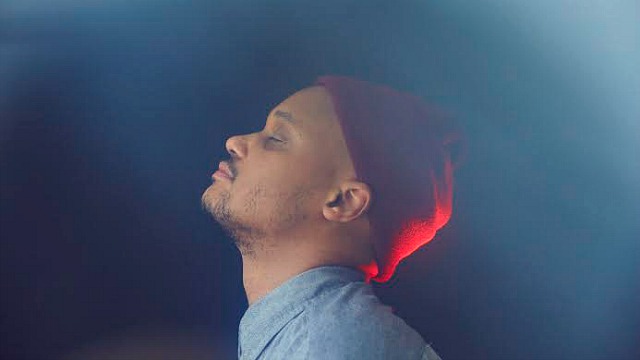 Son Little's expressive, soulful grooves, rippling through songs like "Cross My Heart" or "The River," adroitly recall the spirit of Curtis Mayfield or Marvin Gaye. Lyrically, like Little's iconic forebears, there's a strong sociopolitical undertow to the songs of this young artist, signed to the ANTI label. Son Little will be joining Happyness, Horse Thief and Elle King for WFUV and The Alternate Side's CMJ Music Marathon showcase, FUV Live at CMJ, on Tuesday, October 21, at Rockwood Music Hall in New York City from 5-9pm.
The showcase, the very essence of FUV's mission of music discovery, will be broadcast live on 90.7FM WFUV, also streaming online. In addition, a 10-inch vinyl EP, featuring one song from each band, will be recorded and pressed at Rockwood Music Hall that night and given away to FUV listeners at the event. FUV Live at CMJ is supported by Squarespace.
Under his own name Aaron Livingston, the Philadelphia singer collaborated with The Roots and producer RJD2, releasing an album with the latter, called The Abandoned Lullaby. Deciding to redefine himself as a solo artist, taking on the moniker Son Little, he has flourished, threading jazz, blues, classic R&B and reggae through songs in search of his own voice, one that reflects a message as well as the music. Over the summer Son Little toured with Kelis and while a debut album is still in the not-that-immediate future, he's been exploring new material on the road.
Whenever he's in New York, Son Little says his favorite thing to do is see the Mets, "even though they haven't had a winning season in a while." Unfortunately, by late October, baseball season will be over, but there will be plenty of bands to see at CMJ. "I'm not too familiar with many of the up and coming bands," he admits, "but I do look forward to seeing and hearing some new music. One band that I've been into lately is Twin Peaks. Hope to catch one of their sets."
Below, watch Son Little's video for "Cross My Heart."
FUV Live at CMJ is free to the public (first come, first served) and doors open at Rockwood Music Hall, 196 Allen Street, at 4:30pm. Full line-up and set times:
5pm-5:40pm: Horse Thief
6pm-6:40pm: Elle King
7pm-7:40pm: Son Little
8pm-8:40pm: Happyness
---
Funding for WFUV's ongoing coverage of live concerts and festivals comes from The Agnes Varis Trust, supporting affordable access to the arts, education and healthcare.