Soak's Five Essential Joni Mitchell Songs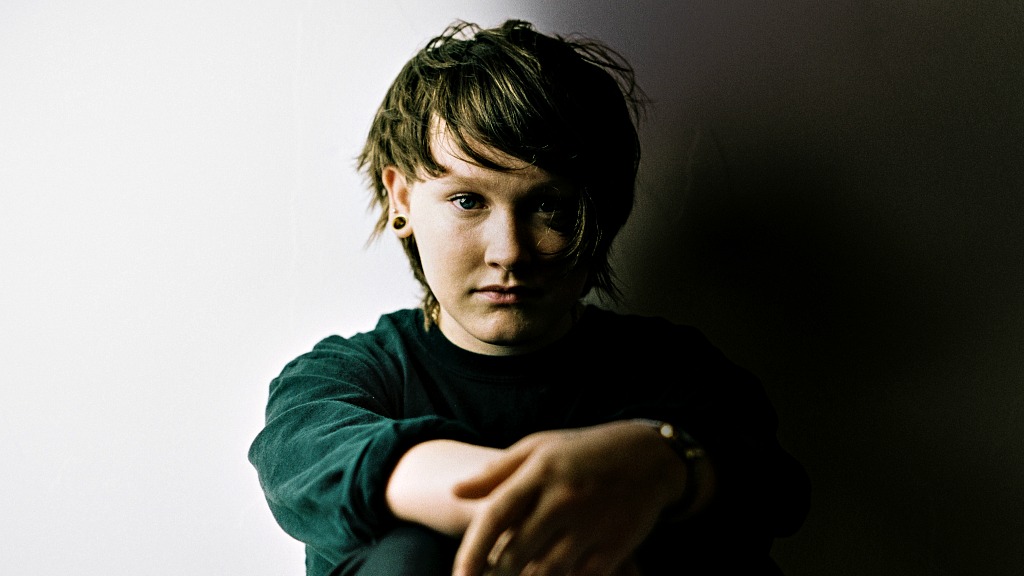 Shortlisted for the 2015 Mercury Prize for her spare and beautiful debut album, Before We Forgot How To Dream, Derry-born Bridie Monds-Watson, who records as Soak, began writing songs as a young teenager after learning how to play her brother's abandoned guitar. Not unlike our FUV Essentials artist Joni Mitchell, Monds-Watson began performing at open mic nights at cafés and she writes songs that shimmer with candor, strength and compassion.
Monds-Watson was born in 1996, two years after Mitchell released Turbulent Indigo, but the Northern Irish songwriter discovered the elder musician's albums thanks to her parents. Although she's touring with her bandmates this summer, Monds-Watson found time to pull together a carefully considered list of her "Five Essential Joni Mitchell Songs" for FUV Essentials.
Soak's Five Essential Joni Mitchell Songs:
"The Circle Game," Ladies of the Canyon (1970)
When me and my brothers were very young we lived in the countryside and both our parents took turns to work an overnight shift. When it was my dad's turn to look after us, he would play this song right before we went to sleep. We used to have a huge fairytale-like garden stuffed with plants and insects. This song is about the innocence of childhood and life; still everytime I hear it, I get sad remembering how me and my brothers ran havoc through that garden and the nearby fields on adventures.
"River," Blue (1971)
This is my favourite "Christmas" song regardless of its anti-Christmas spirit. The imagery is so strong—you could imagine the entire song as an old-time, heartbreak-movie trailer montage. Blows my mind that the entire recording is simply Joni's vocal and piano, that she can convey so much emotion through only those two instruments. This song always snuck its way into 12 a.m. on Christmas Eve when I was growing up, when we'd finally got tired of protesting our bedtime and we were beginning to give in to our tiredness in the living room.
"Big Yellow Taxi," Ladies of the Canyon (1970)
I never understood anything about this song until I properly grew up. I remember being ten or eleven and thinking how quirky and weird it was that someone would write an entire song about a carpark. This was a road trip favourite when me and my family drove to our holiday home beside a large lough in Donegal.
"Both Sides Now," Both Sides Now (2000)
Growing up, I stuck within the Joni era of Blue and Ladies Of The Canyon. So Both Sides Now is still fairly recent to me. Its incredible to hear the complete new tone her voice achieved as it aged and how completely in control she is. Lyrically, Joni has always been a huge inspiration to me, specifically her choice of words and how she can summarise an image or idea within a sentence. This song is special because you can feel her whole history in the 2000 album version and there's more of a reality to her portrayal of the words. You couldn't deny how much every single line is meant.
"Carey," Blue (1971)
All of Joni's songs have always been so personal and honest; this makes me feel more comfortable with being frank and true when expressing my own thought in songs and not caring as much how they reflect your own self, regardless if it's good or bad. Joni Mitchell is really straight up and that's cool.
- Bridie Monds-Watson
July 2016