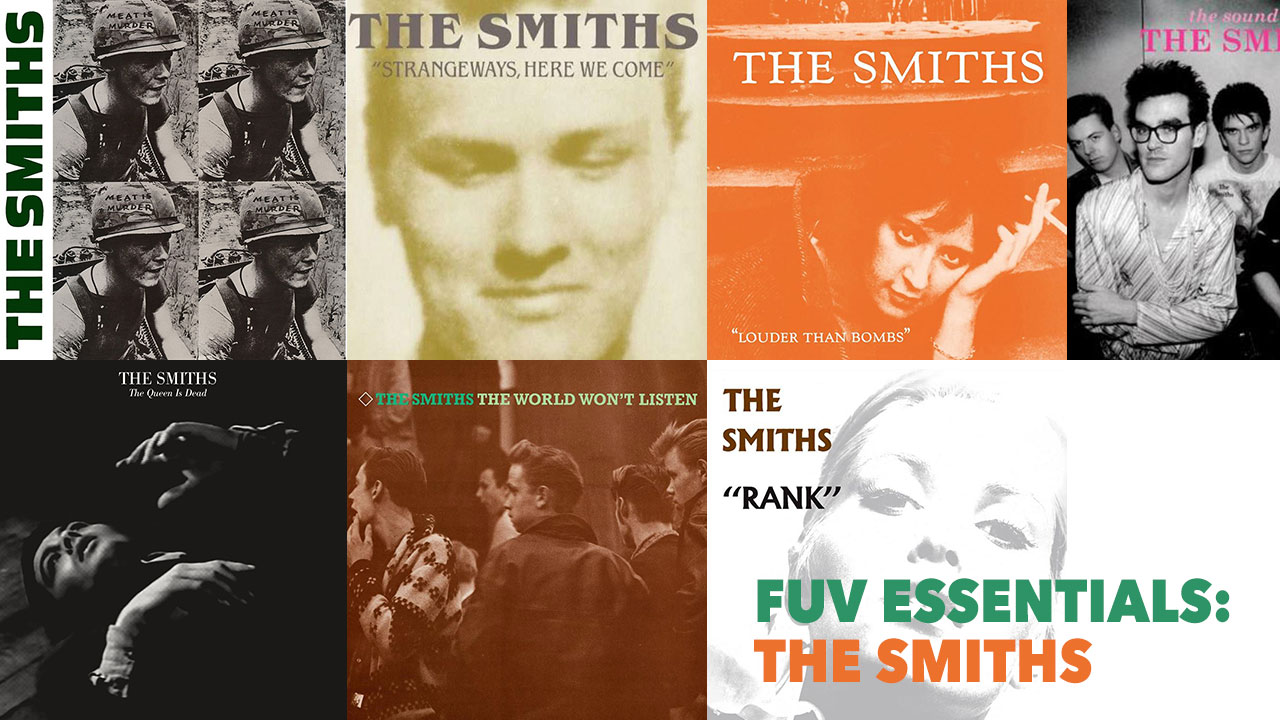 There's something very special about Manchester, despite its rainy pall. The city radiates a scrappy defiance, from the grandeur of its brooding, neo-Gothic town hall to the narrow streets of the resuscitated Northern Quarter, accented with red brick buildings and a boho vibe. The municipal symbol of worker bees, buzzing across facades and rubbish bins, reflects its residents' resilience and hard work. But it's Manchester's music that has come to define its spirit and swagger. Few cities are as synonymous with the ever-evolving sound of Britain as this one, echoing with the Fall's post-punk bray, New Order's synth-sweet odysseys, the Stone Roses' baggy anthems, and yes, always the wistful jangle of the Smiths.
Visit Manchester and you fully understand the Smiths' woe-is-me appeal and the band's indisputable influence: their songs intuitively match the lead-grey skies and the battered, post-industrial ghosts of its past that, despite the city's rejuvenation in recent decades, still shapes its tough northerly psyche.
Back in 1982, when guitarist Johnny Marr recruited reclusive singer and lyricist Steven Morrissey, bassist Andy Rourke, and drummer Mike Joyce for a band, Greater Manchester's economic struggles were dire and the city center in decay.  Over the band's brief, five-year existence, with just four studio albums released between 1984 and 1987 (and countless B-sides), principle songwriters Marr and Morrissey spun tunes that entwined the darker hues of Britain in the mid-'80s.
The Smiths reflected both politics and personal despair — the resounding damage of Thatcherism on the working class, bullying, abandonment, romantic isolation and estrangement — and cast that pain against luminous, shimmering melodies that swerved from rockabilly ("Rusholme Ruffians") to ebullient pop ("The Charming Man") to grand gothic sighs ("How Soon Is Now?"). Morrissey's dramatic swoon of a voice could elevate a single line with a dizzying kaleidoscope of emotions, as on the exquisite "The Boy with the Thorn in His Side" or the more guttural yelp of "What Difference Does It Make." His vulnerable persona was a balm for teenage outsiders and the deeply lonely, uncertain of their place in the world but certain that Moz and the Smiths understood exactly how that felt.
They conjured a striking counterpoint. Marr's beautiful melodies and Rourke and Joyce's tight musicianship, framing Morrissey's airy, plaintive wails and chilly lyrical barbs, was a revelation. No other band scoped such an unlikely triad of allure, caustic humor, and devastation quite like the Smiths. There were bumps along the way; apparently not getting the joke (or the alleged underlying AIDS message), the BBC once banned "Girlfriend in a Coma" from its airwaves. But there's always been a cult-like admiration for the group and ardent affection for the vastly influential quartet of studio albums that came of Marr, Moz, Roarke and Joyce's supernova (and sometimes super contentious) collaboration: 1984's The Smiths, 1985's Meat is Murder, 1986's The Queen is Dead, and 1987's Strangeways, Here We Come. All are still as revered today as when they were released, over three decades ago.
Post-Smiths, Marr, one of the finest guitarists of his generation, has jumped restlessly between innumerable bands, including the Pretenders, Modest Mouse, The The, the Cribs, and Electronic, the latter with longtime friend Bernard Sumner of New Order. In addition, Marr has always been in demand as a session musician and he's worked with scores of artists, like Paul McCartney and Oasis (and close pal Noel Gallagher). But it's Marr's confidence to be his own frontman that's been his most compelling transformation. First recording as Johnny Marr and the Healers, he released the underappreciated Boomslang in 2003 (featuring the terrific single "Down on the Corner"). Since 2013, he's nurtured a prolific solo career, releasing three albums over the past five years, including the forthcoming Call the Comet, due out on June 15 and rich with singles like "Hi Hello."
After the breakup of the Smiths, Morrissey flourished most quickly with a solid solo career, releasing Viva Hate in 1988 and following that debut with ten other studio albums, most recently 2017's Low in High School. Always cryptic and coy about his personal life (aside from his vigilant activism for animal rights and veganism), Moz has managed to become a very divisive and controversial figure, even for devout fans. In interviews and via statements, his views frequently veer perilously close to extreme far-right rhetoric, rife with anti-immigration, Islamophobic, pro-UKIP or For Britain statements. It's not a recent manifestation either; criticism has long dogged a handful of his songs, like "Bengali in Platforms," from Viva Hate, and "National Front Disco," off of 1992's Your Arsenal. Whether Moz devotees will continue to weather the man's more egregious "Bigmouth" moments, and forgive their tortured icon for his loquacity, is an open question.
Andy Rourke eventually became a New Yorker, club DJ, and East Village Radio host — and also worked with Morrissey on some solo tracks, like Bona Drag's "Piccadilly Palare," A decade ago, he formed FreeBass with fellow Manc bassists Mani, of the Stone Roses and Primal Scream, and Peter Hook, formerly of New Order. Most recently, Rourke was a part of the trio D.A.R.K., with Olé Koretsky and the late Cranberries frontwoman Dolores O'Riordan, who tragically passed away in early 2018.  Joyce (and Rourke) famously sued Marr and Morrissey in 1996 for royalties (and won); Joyce is now a radio DJ too.
Given lawsuits and a rather waspish frontman, the likelihood of the Smiths ever reforming isn't promising, but the band's songs still thrive in live performance, thanks to both Marr (who frequenly adds them to his set) and Morrissey. A reunion really isn't integral to their impressive legacy at all — the Smiths will always possess the mournful hearts of that Eighties generation, now on the craggier side of middle age. The quartet continues to astonish younger musicians too, like Grizzly Bear, Phoebe Bridgers, Ryan Adams, Belle and Sebastian, Radiohead, and the Killers.
FUV has always been fond of these Mancunian boys with thorns in their side — and it's why the Smiths are FUV Essentials.
Listen
#FUVEssentials: The Smiths (Spotify playlist compiled by FUV's Russ Borris)