Simon Raymonde: Five Essential Albums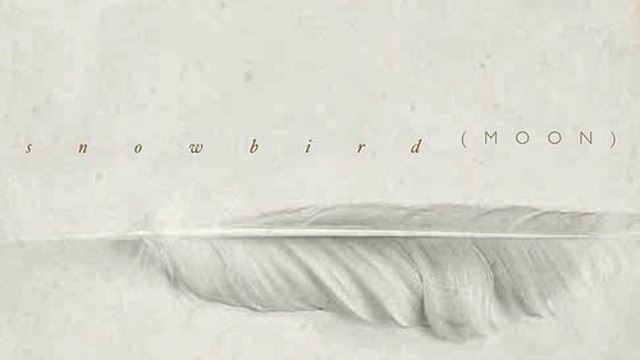 Since the dissolution of Cocteau Twins in 1997, Simon Raymonde has focused on running his Bella Union label, the UK home of eclectic bands and artists like John Grant, Beach House and Midlake.
Considering the many years that have passed since the end of Cocteau Twins it seemed unlikely that Raymonde would join another band, but around 2006 he began collaborating with Wisconsin singer Stephanie Dosen, a gifted young musician signed to his label. The dream pop duo eventually co-founded Snowbird in 2009 and will release their elegant debut, Moon, on January 28 in the States, a recording which also features members of Radiohead (Ed O'Brien, Phil Selway), Midlake (Eric Pulido, McKenzie Smith) and Lanterns on the Lake (Paul Gregory, Oliver Ketteringham) and singer-songwriter Jonathan Wilson.
There's a gentle, quirky kinship between Dosen, a knitwear maven, and Raymonde's former Cocteau Twins bandmate Elizabeth Fraser; both share ethereal, mellifluous vocals and have worked with Massive Attack (Dosen was a touring lead singer with the band). Raymonde told Pitchfork  last fall that Dosen was the first singer, since the crystalline-voiced Fraser, with whom he felt "a real musical empathy."
FUV and The Alternate Side asked Simon Raymonde, a tireless champion of so many bands over his storied career as a musician, producer, radio presenter and label maestro, if he'd compile his Five Essential Albums for us:
De La Soul, 3 Feet High and Rising
A game-changer without doubt.  Everything about this record seemed punk rock to me. Having grown through my teens with bands like The Slits, Delta 5, The Pop Group, etc., on its release De La Soul's debut felt just as vital to me at the ripe old age of 27 as those formative punk days. Seeing the subsequent success of artists like US3 and Guru and his Jazzmatazz Vol. 1 with a more artful approach to rap, I can't help but look back to 3 Feet High and Rising as the catalyst. Being cooped up in a van most of the '80s and '90s in my old band on long drives I can say without any hesitation that this LP was played intensely and kept spirits at least 3 foot high!
Television, Marquee Moon
I think if you collated a list of every band since the '80s which has compiled a "my favorite records," this might figure highly. Which of course is no good reason why I would choose it. 1977 in London was an incredible year. The Queen's Silver Jubilee, EMI dropping the Sex Pistols, the IRA bombs in West London, The Clash's debut album, Marc Bolan's fatal car crash, and the far-right National Front fighting anti-Nazi protesters, I was barely able to sleep for things to do. I was 15 and obsessed with John Lydon and being a punk. Seeing the Television album sleeve and then listening to this extraordinary record was definitely the moment my eyes opened and a wider musical world came hurtling into view. Listen to [Tom] Verlaine's unbridled guitar solos/melodies and Richard Lloyd's oft-disregarded rhythm guitar and you will hear two guitarists, who should not go together, make the most beautiful original sound these young London ears had ever heard. Not even a sniff of a weak track anywhere. Iconic in every way, from the art to the label to every note played. One of the greatest four-piece bands that ever lived.
David Bowie, Young Americans
I could have picked either Low or Heroes also but decided upon this because it's an album that often gets overlooked. Recorded pretty much "live" with a full band, made up of luminaries from the funk and soul scene, including Sly and The Family Stone's drummer and a young Luther Vandross, it shows Bowie to be totally unafraid and not just brave, but gifted enough to pull it off completely. My own band wrote and recorded all the music first before a note was sung or a lyric penned. Young Americans was created the same way, but I couldn't clean the shoes of the musicians on this recording. They're off the scale.
Joy Division, Unknown Pleasures
These iconic records, Nirvana's Nevermind also, have been written about in such detail and volume that it almost feels pointless adding my ten pence. But the more I thought about it, the effect it had on me and its cultural significance to this young man and my friends — I just couldn't leave it out. Whether it was Mark Stewart fronting his brilliant space funk band, The Pop Group, or Billy McKenzie's extraordinary performances with The Associates, I've always fallen hard for singers/frontmen who go that little bit deeper into themselves, willing to take a risk, ones who don't settle for conformity. Whatever has been said by the remaining members of New Order, to those of us in the audience (and I was lucky enough to see Joy Division four times), Ian Curtis was mesmerising. This wasn't a hype machine in action, these pre-internet experiences were to be had first hand. The darkness those of us truly felt in Thatcher's Britain imbues this record across every inch of the oil-black vinyl.
The Associates, Sulk
I began my first proper job, at Beggars Banquet Record Shop in Earls Court, underneath the offices of 4AD and Situation 2 (home to the first Associates records and my own band, Drowning Craze). Our days were often brightened by flying impromptu visits from Associates' singer Billy McKenzie en route back from a cutting room with test pressings which he'd love to play on the shop stereo to the packed throng inside, truly "testing" the reaction to his latest music. That he also asked me to walk his whippets just added to the magic. Sulk, released two years after my record shop experiences with Billy, was a brilliant set of glistening futuristic pop songs, so elegant and thrilling that they still sound fresh 32 years later.
-- Simon Raymonde, January 2014